Cian O'Neill says the failure of the Kildare footballers to reach their potential under his watch is the primary reason he has decided to step down after four years in charge.
The Lilywhites had six championship outings in 2019, but defeat to Tyrone in the third round of the qualifiers brought an end to their campaign.
He remained coy after that defeat about his future, but informed the County Board of his decision on Monday evening.
"Unfortunately, the successes of consecutive promotions from Division 3 to Division 1, a first Leinster final in eight years and progression to the Super 8s in 2018 was met with equal disappointment across these four years where frustratingly we didn't always reach our potential as a group," he said in a statement.
"As manager, this is my greatest regret and ultimately my responsibility, and this undoubtedly informed my decision to step away from this role.
"This will hopefully leave time and space for my successor and the chosen group of players to take the challenge to a new level under a new direction."
O'Neill worked as a strength and conditioning coach with the Limerick footballers, Tipperary hurlers (including their All-Ireland win in 2010) and Mayo footballers before being headhunted by new Kerry manager Eamonn Fitzmaurice in 2012 and was a key member of the backroom team that won the All-Ireland two years later.
The former Moorefield player took over from Jason Ryan in 2015 and led his native county to back-to-back promotions in the league.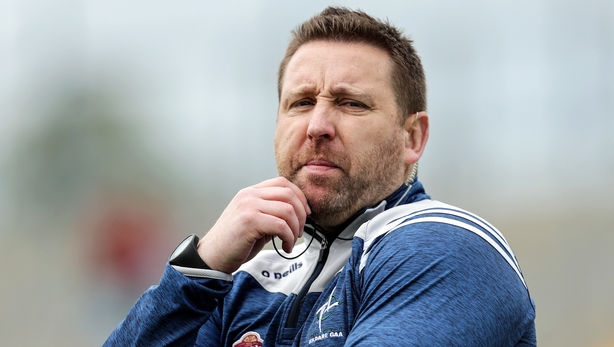 Life in the top-flight lasted just 12 months, but they put on a creditable display in the 2017 Leinster final defeat to Dublin before bowing out to Armagh in the qualifiers.
Last year they suffered a shock provincial defeat to Carlow, though the season was probably best remembered for their win over Mayo after they refused to cede home advantage in the qualifier draw. The subsequent Super 8s campaign saw them lose all three games.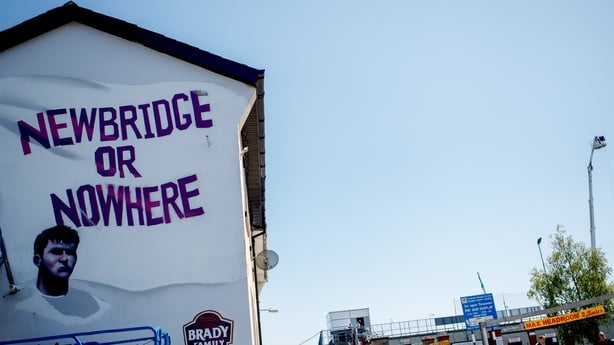 This season the Lilywhites finished mid-table in Division Two before eventually advancing to face Dublin in the Leinster semi-final where they suffered a 15-point defeat.
Antrim were defeated next time out, but O'Neill's side were no match for Tyrone in Newbridge, losing 2-22 to 1-15 in the third round of the qualifiers having played the final 20 minutes with 14 men.
As head of the Department of Sport, Leisure and Childhood in the Cork Institute of Technology, O'Neill says the time is right to move on.
"After four years of travelling from Cork to Kildare three to four times a week, and with it a level of commitment and selfishness that means other aspects of life undoubtedly suffer, it's time to hand the baton over."