Over the last 40 years, The Sunday Game has brought the GAA football and hurling championships into your homes.
And now, we want you to help us choose the best XV in each code of the TV era - picking the best XV from All-Star winners of the Sunday Game era (1979-present)
Cast two votes for your All-Star hurling midfielders of choice below or email teamselection@rte.ie to make any more considered contributions. We will be debating these teams across our platforms in the coming weeks.
---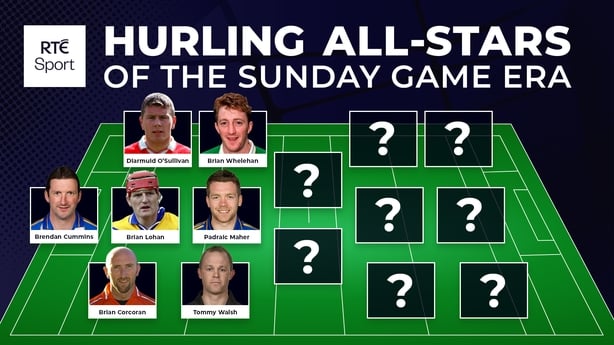 The back-line has been picked and its time to inch our way further up the field.
Once upon a time, midfielders in football were sturdy fetchers, selected for their ability to pluck missiles out of the sky.
This was never quite the case in hurling, at least not in the television era. For as long as most of us can remember, goalkeepers have been able to bomb puck-outs down on top of the half-back line, should they so choose (and beyond in some cases these days).
Aerial ability, while handy, has not traditionally been regarded as indispensable here. Energy and an all-around game were more prized assets in a hurling midfielder.
Given the multi-faceted nature of the position, versatility is a hallmark of many of the great midfielders. A good portion of the All-Star winners in midfield since 1979 have also picked up awards in other positions, both in defence and attack. Some calls have had to be made but we've prioritised multiple winners and those who were primarily associated with the midfield position.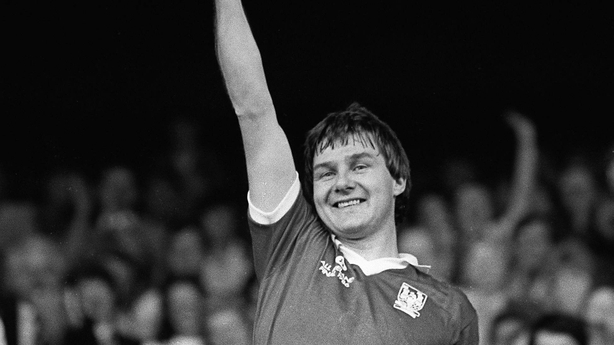 We're not going to be pedantic around dates and exclude the great Tom Cashman from consideration here just because he won his last all-star at midfield in 1978. The Blackrock legend won four All-Ireland titles for Cork during a career spanning from 1977 to 1989, and added another All-Star at wing back in 1983.
John Connolly operated in the forward line when Galway finally got over the line in 1980 but he picked up his two All-Star gongs at midfield, in 1971 and 1979, as the Westerners made the rare journey from minnow status to perennial contenders.
The '80s remain the Tribesmen's golden age and they were the only county to win three titles in a relatively democratic decade at the high end of the sport.
Steve Mahon won two All-stars in midfield in 1981 and 1987 before he was surprisingly dropped for Michael Coleman ahead of the 1988 campaign. The latter would occupy the midfield shirt for a lengthy period, winning three all-stars in 1989, 1990 and 1995. Pat Malone, part of the midfield duo for the back-to-back wins in '87 and '88 collected an all-star himself in 1993.
In All-Star terms, the outstanding midfielder of the 1980s was from down south. John Fenton, a glorious stylist still celebrated for his fizzing low-trajectory deliveries, won five awards on the trot between 1983 and 1987 as Cork picked up two titles and usually contended at the business end of the championship.
He might have made it six in a row only he retired at the end of the 1987 season - the year of his famous goal against Limerick in the Munster championship.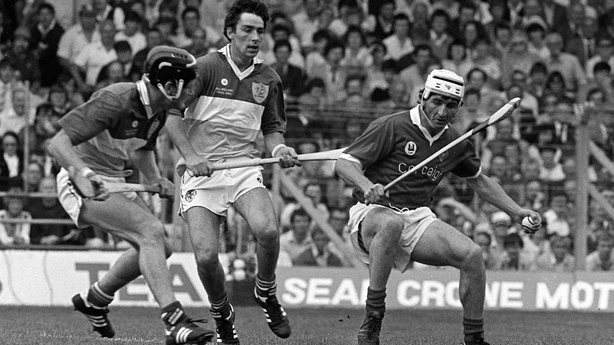 Kilkenny snaffled back to back All-Ireland titles in 1982 and 83 and the legendary Frank Cummins, then at the tail end of his career and based in Cork, won back-to-back All-Stars to go with the two he won in the early 1970s.
Offaly's golden age spanned the final two decades of the century, though they were relatively short of All-Stars in midfield. Dual-star Liam Currams picked up one in 1981, while Joachim Kelly won two in 1980 and 84, neither a year in which Offaly won the big prize.
Johnny Pilkington, one of the most romanticised figures of the revolution years won his only All-Star relatively early in his career in 1990. Johnny Dooley was honoured at midfield after Offaly's last hurrah in 2000 but he was primarily known as a half-forward.
As Cork and Tipperary entered a fallow period, Limerick and Clare dominated Munster for a five-year stretch in the 1990s, with only the latter claiming the All-Ireland. Mike Houlihan, Ollie Baker and Colin Lynch all won more than one All-Star award. Ciaran Carey was honoured at midfield in 1994 but was more renowned as a centre-back.
Tony Browne is one of three Waterford players to have won Hurler of the Year after a season in which his team failed to reach the All-Ireland decider - all collected an nine-year intervals, incidentally. He won two All-Stars at wing back in 2006 and 2007 but his player of the year performance in 1998 sees him included here at midfield.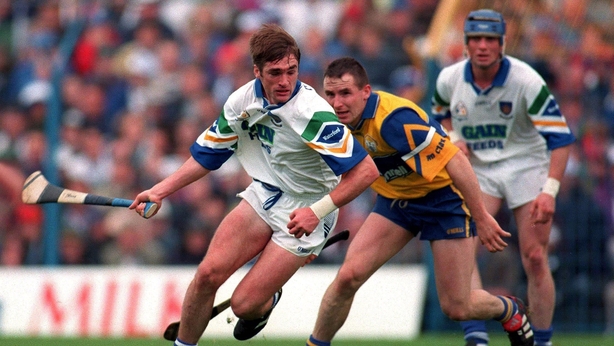 For Kilkenny in the Cody era, Andy Comerford and Derek Lyng both picked up back to back All-Stars in the early noughties, Cha' Fitzpatrick collected three in a row during the dominant years of the late noughties (before falling out favour with the manager).
Though better known as a forward, Richie Hogan was actually selected at midfield in 2014, the year when he was honoured as Hurler of the Year. The public may struggle to regard him as anything other than a forward, however.
The most consistent and individually decorated midfielder of the Cody era was Michael Fennelly, a child of the famous dynasty from Ballyhale, who won eight All-Ireland medals, three All-Stars (2010, 2011, 2015), the Hurler of the Year award in 2011, and the All-Ireland final Man of the Match in 2015.
The modern Tipperary team has seen Brendan Maher and Noel McGrath win All-Stars at midfield, though both also collected them elsewhere.
It is Tommy Dunne, who played most of his career in a relatively lean era for Tipperary, that emerges as their most decorated midfielder in individual terms, earning All-Star nods in 1997, 1999, 2001, and captaining the team to the All-Ireland in the last of those years.
Modern contenders include two-time winner Jamie Barron, 2018 Hurler of the Year Cian Lynch, and David Burke, Galway's All-Ireland winning captain and a four-time All-Star.
* Voting is now closed