London senior football manager Michael Maher is not optimistic that his team will be able to play in the 2020 All-Ireland Championship.
On Thursday, it was confirmed to RTÉ Sport that Roscommon's visit to face London in Ruislip on 3 May in the Connacht Championship has been indefinitely postponed due to the coronavirus but with hopes for the match to be played at a later date.
Following the earlier postponement of Galway's trip to New York, Maher had expected the Ruislip clash to face the same fate but he also feels the nature of the current global pandemic means any plans for re-scheduling is "out of everyone's control" at present.
"It was obvious it was going to get called off, especially when the Galway-New York game got called off," he told RTÉ 2fm's Game On.
"But when we saw the situation evolve over here, it didn't take a genius to work out that our game didn't have a chance of going ahead.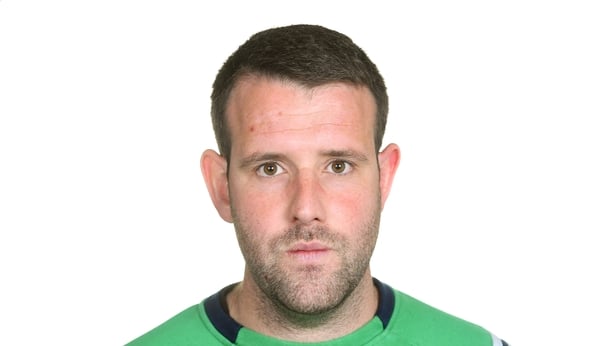 "I personally thought it could be a situation where New York and London would be kind of discounted for this year if the kind of situation in Ireland and England is obviously going on two different paths at the moment and London itself is on a different path to the rest of the country.
"So I think it can't be managed or guessed by anyone at this moment in time. The good news for us is Croke Park have said they still want London to be involved but I think it's totally out of their hands.
"We would still obviously like the game, the lads would like the game, the lads are still preparing as if there is going to be a game but whether there will be a game or not is completely out of everyone's control.
"It's something that you can't get too worked up about because if everything was normal and right, we would be involved. But if it it's not, there are far worse things that could be happening to the lads and ourselves at this moment in time and you have to accept that." 
When asked if he believes London will play Championship football this year, Maher replied: "I don't think we will. It's such a scary situation and numbers have cranked up massively here day by day and you look at the numbers here compared to Ireland, they're astronomical.
"Listening to Croke Park, they would like the Championship to resume middle of June and stick to the dates as a rough guide to what they've got at the moment and get it played out to the end of August, early September.
"I still think it will be very, very difficult for games in London to resume in the middle of June, the way things are going."
Maher discussed the challenge they face as a panel in London amid the current lockdown situation in the UK.
"The thing is we're so spread out over here, there's probably 100-150 miles in between all the players," he said.
"So that network of support that the clubs are able to give at home to each other, I guess we can't do.
"But we're staying in touch with all the lads. They're doing kind of their own individual workouts and we've been in touch with them to see if they need any support in terms of anything.
"All they have to do is shout and we'll obviously help them ourselves or we'll access the help that they need.
"But I'm very much aware this could have an impact on some of the guys, [they] might end up going home if the situation affects their work and I think it might have an affect on clubs in London in general."