One thing has become clear in the lead up to this year's GAA Congress and that is that football and hurling are two different games.
It might seem obvious, but it's a point that players have been at pains to remind us ever since the idea of a black card for hurling was first mooted.
2019 hurling All-Star Lee Chin is still playing football with his club Sarsfields just outside Wexford Town, and as such has played with the new card since it was first introduced to the big-ball game in 2014.
And, despite being opposed to a black card in hurling, he says it has worked well in football.
"In a lot of ways I've seen it have a positive effect in football," Chin admitted as Chadwicks were confirmed as the official naming partners of Wexford Park.
"In football there's a lot of off the ball running, and you'd often see those runs hindered by the opposition.
"It's what players are being trained to do, to stop different runners. Now with the black card introduced into football, it limits a lot of that carry-on.
"It brings more flow to the game.
"So in footballing terms it's had a positive effect, but I just don't see how it would in terms of hurling."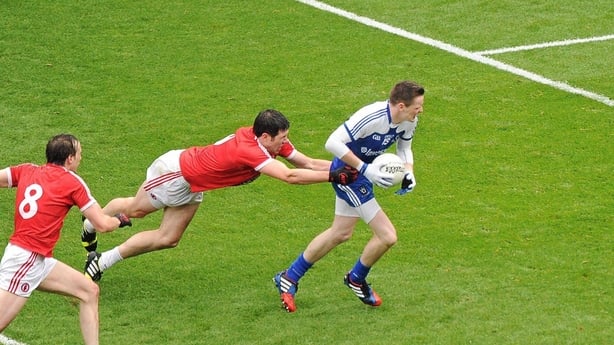 There has been no infamous moment, like Sean Cavanagh's foul on Conor McManus in the 2013 All-Ireland quarter-final at Croke Park (which came after the rule was voted in but before it came into effect) in hurling and for Chin the small-ball game is not as cynical as football was before the arrival of the new card.
"I don't recall it being over the top, the cynical fouling," he adds.
"It's understandable that we do sometimes see, when a guy is bearing down on goal, that more often than not they might be cynically fouled.
"As regards going to the extent of bringing in sin bins and black cards, I wouldn't be an advocate of it.
"You could have an argument that there's often very few goal chances in games, and you might only get the two or three.
"I do believe that they could introduce another rule that could counteract the obvious cynical fouling, maybe a 21-yard free, which you'd expect most lads in the country to knock over the bar.
"I think the game is perfect the way it is. The other rules in the game are protecting the players, as it is. As a player, you don't want to see too many rule changes.
"There's no need for a lot of different changes, and I don't see why the game can't be left the way it is."
Is Wexford manager Davy Fitz a fan of a potential black card for hurling? #GAA #RTEGAA pic.twitter.com/3s6OnpkDpd

— RTÉ GAA (@RTEgaa) February 16, 2020
These are sentiments that Chin's inter-county team-mate Rory O'Connor echoes.
The St Martin's man has had a busy time of it since last year's All-Ireland semi-final defeat to Tipperary.
He won a county title last October as Martin's beat St Anne's at Wexford Park, before playing on the DCU team that reached the Fitzgibbon Cup semi-final at the start of this month.
"I love the way hurling is at the moment," he says.
"The pace it's being played at, how good defenders are getting at defending, how good goalkeepers are. That might the reason why people say there aren't that many goals.
"I don't see much cynicism in the game.
"It's happened to me once that I can think of. It was late on in the Leinster final last year, and I didn't even have the energy to put the ball in the net, so I was happy enough to be taken down!
"Defenders are hitting hard, but there are so few examples of cynicism in the game.
"Football and hurling are two different games. I saw that incident recently with David Clifford, but that doesn't really happen in hurling.
"The ball moves a lot faster, and backs don't have to be as tight. That off the ball stuff isn't as prevalent."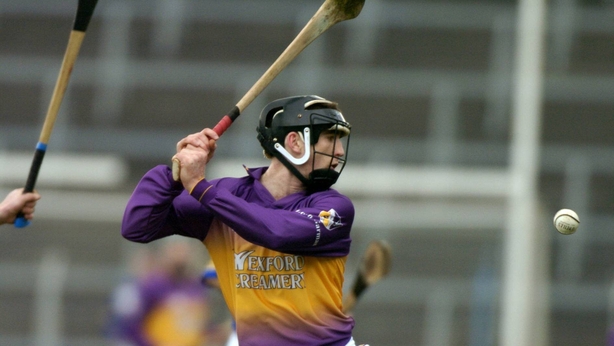 One of the other big talking points heading into the weekend's congress is a new rule which would see two points awarded for a sideline cut.
For O'Connor, there was a time when it might have been a worthy change to make, but that time has passed.
"Sidelines now for some of those lads are like frees," he continues.
"It's just another skill in the game where in another few years time lads are going to practice them and they're going to be more normal to score.
"A few years ago it was a specialist skill. A fellow clubman, Diarmuid Lyng, was one of the lads that started them when he played down in Thurles (versus Cork, 2012 All-Ireland qualifier).
"Down in Munster the scores would go up to 40 points if they brought in that rule! There's a couple of good sideline takers down in Munster. I played against Mark Coleman in the Fitzgibbon there, and he put over one in the semi-final against us.
"It was worthy to win any game, but leave it as it is."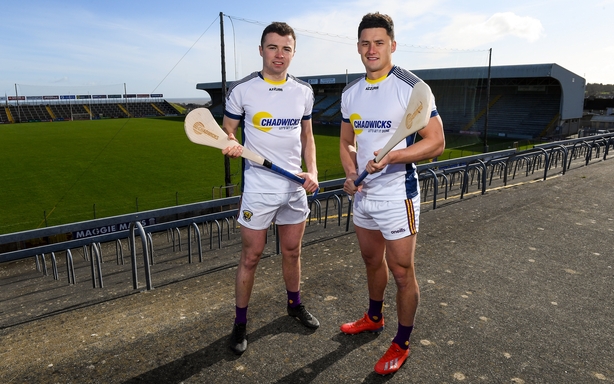 And while it might appear that players who are in the bubble of the inter-county game are opposed to any changes, Chin disagrees.
One motion, which was proposed by Gorey club Naomh Éanna, would see two players from each team, as well as the manager, being the only players who are allowed to communicate with the referee on the field.
The punishment if anyone else from the team speaks to the official would be a free to the opposition, with the nominated players and members of management wearing a special armband to mark them out.
While the rule is intended to protect referees from dissent, it is also supposed to assuage the desire for players to understand why the man in the middle has made a particular decision.
"I suppose they're taking a leaf out of rugby's book," suggests the Faythe Harriers man.
"I think it works well in rugby. Sometimes you feel (as a player) when you're just trying to get your point across to some referees on the field that it's hard, especially when everyone is trying to talk.
"I can imagine why referees get frustrated. There could be five or six players around him trying to get in his ear.
"I think it would be a good step to take, and a healthy step to take for our game, that there is one representative of each team able to liaise with the referee and ask him about what fouls are committed.
"I know it doesn't change the decision of the referee, but it'd be a bit more pro-active for referees to be able to interact with the teams on the basis of having a one-to-one consultation every now and again in the game with the captain, or whoever."