Last September brought a familiar sinking feeling for Grace Walsh.
For the sixth season she was part of a Kilkenny team that lost the All-Ireland final, this time to Galway.
Walsh and the Cats' sole title victory of the decade came in 2016 over old rivals Cork and they have been runners-up in the last three campaigns.
Why have they found it so hard to seal the deal on the big day?
"To be honest, it's so hard to pinpoint why because last year was was one of our best years," the 26-year-old told RTÉ 2fm's Game On.
"The whole way through we had been playing really good as a team and when it came to the final.
"We didn't perform but I don't even know if it was down to us to be honest. I just think Galway blew us out of the water and they didn't allow us to perform.
"It's a really hard one to say how how we are not getting over the line because we definitely have the players. I look at the team I'm going training with and I'm in awe of some of the players most days at training.
"I don't know what it is, but it is something that we need to try and look at."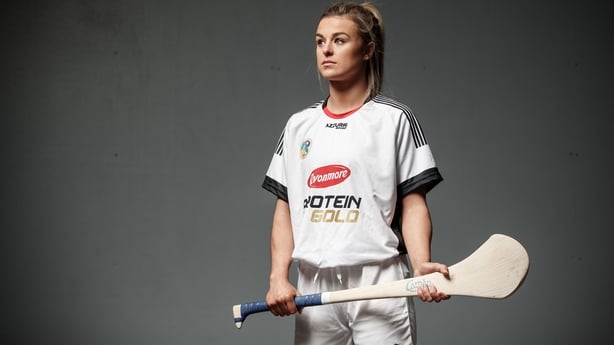 Kilkenny legend Ann Downey stepped down as manager after four years (her second spell in charge) after the loss to Galway but she had already planned for the future by enlisting Brian Dowling as coach in 2019.
Dowling has now taken over the reins and while admitting she will miss Downey, Walsh is enthusiastic about what the two-time All-Ireland winner can bring to the table.
"It's been a bit of a change but Brian was in with us last year as a selector and he was brilliant," she said.
"He's probably that bit more comfortable now this year. He's extremely organised and the setup has been class so far.
"He has a great backroom team behind him so so far so good.
"Ann was always the heartbeat of the team so it's different not having her there but her sister Angela is still with us and Breda (Holmes)."
New rules are being trailled in the the Littlewoods National Camogie League this year, including more physical contact being allowed and intentional dropping of the hurl or scoring a goal with a handpass being banned.
"The dropping of the hurl is a big one," admits Walsh. "From when you're underage, going the whole way up, you're told to drop the hurl to handpass a goal.
"As a defender, sometimes if you're in a ruck, just to get out you might drop the hurl if there are three or four players around you, to try and get the handpass off.
"The indirect free out of your hand we haven't been using that much. I don't know how well that rule will go.
"The contact, things are let go a bit more in training anyway but we are trying to use it that bit more.
"It's definitely a change but last year all the games were a lot more free-flowing, the contact rule half came in anyway."