Former Kerry footballer Seamus Moynihan has expressed disappointment at the defeat of a motion that would have altered the way future captains of the Kingdom's senior footballers are chosen.
Under the current system, tradition dictates that the Kerry county champions nominate the captain.
Fossa club man David Clifford is captain for 2020 after helping East Kerry to the most recent Kerry senior championship glory.
A motion went before the Kerry county board this week seeking a break from tradition that would give captaincy selection priority to senior management teams from 2021.
But it did not secure the required two-thirds majority. Fifty delegates voted in favour of the motion, while 48 were opposed to a change.
Moynihan told RTÉ 2FM Game On's Marie Crowe that, in his view, Kerry's senior management team should pick the captain.
"The manner in which they pick the captain in Kerry, it went to a vote on Monday night. It was defeated 50-48," he said.
"I'm disappointed that it was beaten. I feel that while there is tradition and there is history attached to it, I don't think it's the best process.
"I genuinely feel that the current management team should be picking the captain of the team. 
"They should be picking the guy that they feel is best and more appropriate to lead for the year ahead.
"But look, it is what it is. It's back to the old system where whoever wins the county championship, either if it's a club team, it will come from the club or if it's a divisional team, it'll come from within the five or six clubs that make up that divisional team.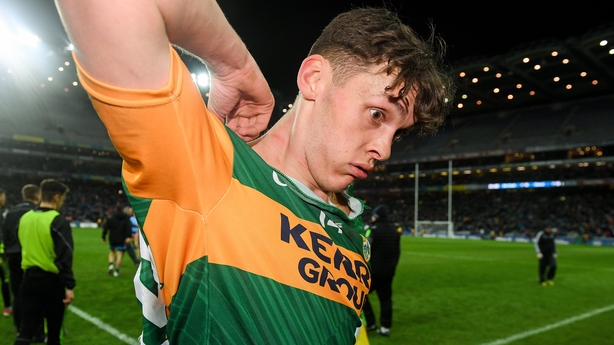 "Very few counties do that but it is what it is. I think in the GAA, we're slow to change and this being an example of it." 
But Moynihan lavished praise on 21-year-old Clifford, who has scored 1-09 in Kerry's two Allianz Football League games so far, and described him as a "good choice" as captain regardless of the selection process in place.
"We're very fortunate that David is the captain this year," he said.
"David is an exceptional guy, albeit he's only 21 years of age. But he certainly acts much older and plays  much older than he presents himself.
"David is a fantastic guy and he will certainly not be burdened or restricted by the fact that he's a captain and David will know full well that all he has to do is do what he does best and that's go out and play football, play as a team player and lead by example on the field.
"Some players when they do get the captaincy, they seem to have more pressure on themselves or deal with it badly. That certainly won't happen with David."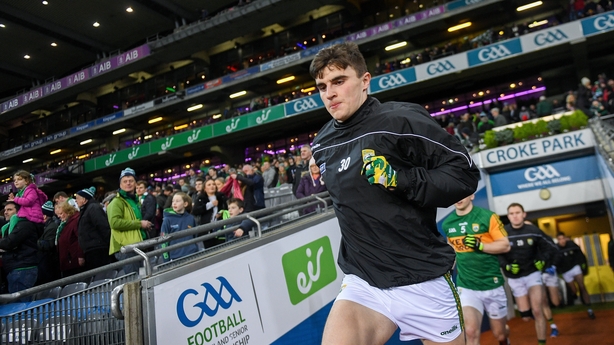 Moynihan also gave his take on ex-Armagh All-Ireland winner Aidan O'Rourke's suggestion that Sean O'Shea could be a potential centre back option for Kerry to offer a different solution to defensive issues.
"Well, certainly not Sean O'Shea," he replied.
"Sean O'Shea is such a fantastic footballer and centre forward last year and I think Sean's best football is played beyond midfield and maybe there might be an opportunity to have Sean as a midfielder at some stage in his career.
"I still think his best football is on the '40 and hope that's where he'll remain. It's up to the management in Kerry to work with the defenders that they have."
Four-time Sigerson Cup winner Seamus Moynihan was speaking ahead of the Electric Ireland Higher Education Féile weekend which includes the Fitzgibbon Cup Semi-Finals and Final. You can hear the full interview on Wednesday's Game On including his view of Gaelic football's new rules.