Limerick had to conjure up something special on Saturday to come from behind to beat All-Ireland champions Tipperary at Semple Stadium.
And former Treaty hurler Niall Moran believes that the current crop are in possession of their very own "draoidoir" in Cian Lynch, who the Castleconnell man rates on a par with all-time greats Christy Ring and Henry Shefflin.
A moment of magic by 2018 hurler of the year Lynch typified that second-half performance where John Kiely side fought back from a nine-point half-time deficit to beat Tipperary by two points.
Lynch lost his hurl in midfield but proceeded to clip the loose sliotar up into his hand before laying it off to a team-mate to continue the momentum, and Moran believes that he is showcasing skill levels reserved for such Cork and Kilkenny former greats.
"In Irish they call it a draoidoir [wizard], he is just magic," said Moran, speaking on 2fm's Game On.
"You talk about Ring and Shefflin and all these guys and the skills that they had, this guy is different as well, he is just bringing a whole new set of skills to the game. He is just class. All the kids are trying to do what he is doing."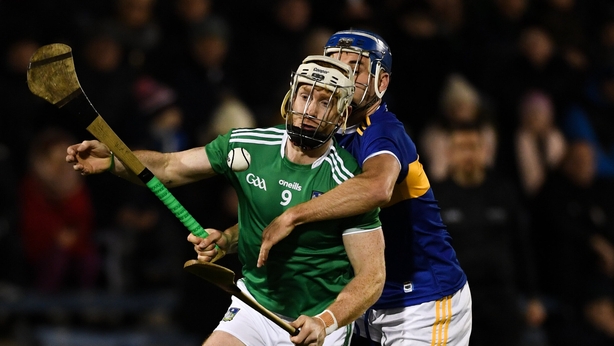 Lynch's magic aside, Moran admitted that he felt the timing of Saturday's match failed to do justice to the meeting of the 2018 and 2019 finalists, both with the game being in January, while also scheduled for 5:15pm on a Saturday.
"It was a surreal experience," said Moran, who admitted that traffic delays in and around Thurles caused him to miss the first half of the game.
"Even when Limerick launched a comeback, there was an element that the thing was a bit dead. So I'm questioning is the league a little bit too early."
Moran explained that he had popped into a local hostelry to watch the first half due to the congestion before making it into the stadium for the second, and despite the result, was full of praise for how Tipperary approached the game and their early execution.
"Tipperary did what they do best. They were unbelievably sharp in their hurling and they were crisp in everything that they did, and they carried that confidence that the All-Ireland champions tend to bring to the early stages of the League.
When it came to winning the game, Tipp put lads on to a get a taste of action, while Limerick put lads on to win the game
"Limerick were lacking the crispness that they tend to show and were just a bit off in their game.
"Effort-wise, they were not at the level that they expect, but the second half was a completely different show."
And while Moran had issues with the January meeting of potentially the two best sides in the country, he was under no illusion that both managers would be fully aware of the importance of the league as they look to build and finalise a squad to take into the summer championship.
"When it came to winning the game, Tipp put lads on to a get a taste of action, while Limerick put lads on to win the game.
"I don't know how much the result will really impact on the year ahead, [however], in January, a manager is just looking to find a couple of extra players that ultimately you will need to win the championship.
"Look at Brian Cody at Kilkenny, he always found a couple of guys every year, just one or two that made an impact."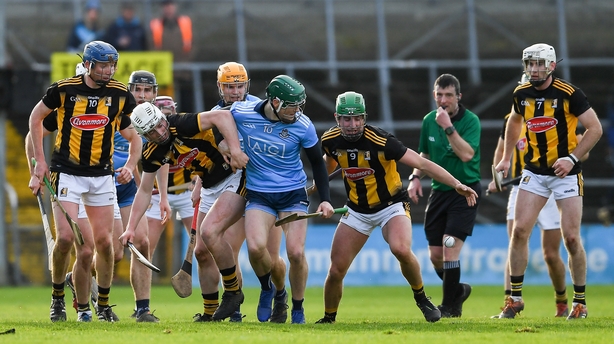 Moran singled out Tipperary's young forward, Jake Morris, as one to watch for the year ahead, as the Nenagh Éire Óg man scored three points in a very composed performance, while he was also impressed with the athleticism of Limerick's William O'Donoghue, who was involved in the first goal.
"You're always looking for someone new to put up their hand, so a noteworthy performance from a Tipp perspective would be Jake Morris," said Moran.
"And William O'Donoghue is the perfect example for younger kids, as he is such a late developer, just through sheer hard work and athleticism, he has really come on."
Elsewhere, Moran believes that he has seen real signs that Kilkenny are on the way back with Brian Cody's magic starting to work wonders with his side, while he also believes that DJ Carey's influence is also starting to show.
The hurlers are in Kilkenny, they have always been in Kilkenny
"Cody seems to be getting his team together, and already you can see an improvement.
"And the one thing that was noticeable was DJ Carey's presence and I think he is going to take a little bit of the pressure off [Cody] and maybe he will get through to the younger generation a little bit more and instil the confidence in them, that maybe with Brian, lads might be fearful of expressing themselves.
"But don't cod yourself, the hurlers are in Kilkenny, they have always been in Kilkenny. They are the team that will need to be beaten, and whoever beats them will win the All-Ireland."