Eoin Larkin believes Henry Shefflin's success with Ballyhale Shamrocks will put him in a good position when Brian Cody decides to call time on his reign as manager of the Kilkenny senior hurlers.
Shefflin has guided Ballyhale to back-to-back AIB All-Ireland Club Hurling titles to make a strong start to his managerial career.
But he has since stepped aside from that role, citing family and work commitments.
While his former Kilkenny team-mate Larkin does not expect 11-time All-Ireland-winning boss Cody to step aside any time soon, he believes Shefflin's recent success will make his managerial CV stand out from the crowd when a vacancy does come up.
"It's nice to have it there in the background, with two club All-Irelands on his CV," Larkin told RTÉ 2fm's Game On.
"And if Brian does ever decide to go in the next couple of years, I'm sure Henry will be ready to take up the mantle."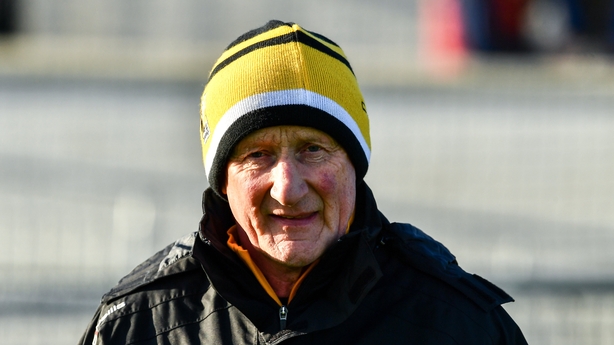 He praised Shefflin for the way he has made the step up from a trophy-laden playing career and carried that into his early management experience.
"The record speaks for itself. Two All-Ireland club titles, two county championships and two Leinster club titles," Larkin said.
"It really is a phenomenal achievement. It's very hard for a lad to give up hurling for his own club and then to go in to manage them straight away.
"There would've been a lot expected of him but he did a fantastic job with the lads."
As Shefflin steps away from management for the moment due to work and family commitments, Larkin highlighted the pressures that come with running club teams.
"There's an awful lot of time involved with training teams and getting teams ready," he said.
"People have their own lives and their own families and work commitments and that's the reason he put out for stepping aside, his family and work commitments.
"You couldn't argue with that. Even though it's your own club, it's very hard to find the time for everything.
"But what a fantastic two years he's after having and I'm sure in his wildest dreams he couldn't have imagined when he took the job that he'd have two All-Ireland club finals back-to-back. He can be very proud of what he's done."