For Nicola Ward, 2019 was a year of so close, yet so far.
The defender finished the year as an All-Star after her exploits with Galway, but would probably have swapped that personal accolade for team silverware that was within touching distance.
In May, the Tribes threatened to claim a first ever National League title, but Cork prevailed by two points in Parnell Park.
Four months later and they crossed paths with the other juggernaut of ladies football in reigning champions Dublin in the All-Ireland decider.
In front of a record attendance of 56,114 Galway threatened an upset and just a second ever Brendan Martin Cup, but after a first half that contained just two scores (Dublin led 1-00 to 0-01 at the interval), Mick Bohan's side showed their experience to seal the three-in-a-row.
For Ward, her twin sister Louise and the Kilkerrin/Clonberne contingent, there was a third shot at glory in November when the Galway club reached its first ever final.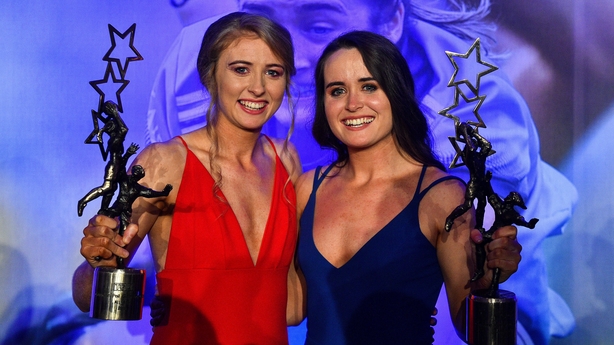 With 20 seconds left on the clock, they were on level terms with Mourneabbey, but the Cork club struck late to retain their title in dramatic circumstances.
Ward remains philosophical over the losses.
"It was a whirlwind of a year," she told the RTÉ GAA podcast. "We got to those finals last year, but now we are looking to go one further.
"If you don't win, you learn, and you'd hope we learn from our mistakes to try and go a step further."
Galway open their league campaign at home to Waterford on Sunday and there will be many keeping a close eye on Tim Rabbitt's side. Do they possess enough quality to take down Dublin?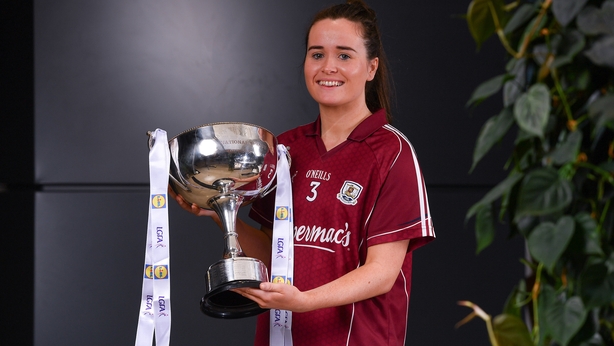 "They have to be beaten some time. Every time you play them you learn new things. Over the years we have beaten them once or twice in the league.
"One day, on the big championship day it might come."
Another reason for a positive outlook according to Ward is the talent emerging in the county.
"We have minors coming through and there has been massive underage success in Galway over a number of years, though it hasn't really shown in the senior grade."
The here-and-now however is the primary focus. With a restricted league format – the top two in Division 1 qualify straight to the final – there is little wiggle room.
After Sunday's visit of Waterford, Galway will face three successive away trips (Westmeath, Donegal and Dublin) before concluding with home ties against Tipperary, Cork and neighbours Mayo.
Hopefully this game on Sunday will set us up nicely for the league
One of the issues facing the growth of women's football and camogie is access to pitches.
As separate associations, they are reliant on the GAA to make venues available, which is often only arranged at the last minute.
On Tuesday morning, Ward still didn't know where Galway would be facing Waterford on Sunday.
"We still don't know where it is. Time and venue to be confirmed. But that could be to do with the weather and seeing if pitches are suitable.
"We know the match will be on Sunday. It's a home game for us and Waterford know they will have to travel.
"It's just focusing the mind for the time, organising your day for when you have to eat and stuff.
"If we know in the next two or three days we'll be happy enough."
Ward is expecting a strong challenge from the Deise this weekend.
"We know them well. They have lost a stalwart on their team, Michelle Ryan, but they are a massively hard-working team.
"Hopefully this game on Sunday will set us up nicely for the league."