Ballyhale Shamrocks captain Michael Fennelly admitted he was "on his last legs" and contemplating retirement after collecting a record fifth All-Ireland club title with his side's victory over Borris-Ileigh in the decider this afternoon.
The 34-year-old, who is currently managing the Offaly seniors, lifted the Tommy Moore Cup for the second year running as Ballyhale held off a late surge from the Tipperary champions to win by three points.
Fennelly departed the inter-county scene in 2017 following a highly decorated career, albeit one in which he was frequently forced to battle injury. He famously won the Man of the Match award in Kilkenny's most recent All-Ireland final victory in 2015, having barely trained all year.
Now, closing in on his 35th birthday and with his new job in Offaly to think about, Fennelly openly acknowledges that he is weighing up whether he'll continue to hurl with Ballyhale.
"I'm on my last legs out there as you can probably see," he told RTÉ Sport after the match.
"It's been tough on the body. If I could stay injury free, without a doubt, but my body is not built for it being honest.
"I'm suffering a bit with my groins and my hips. Over the last few weeks, I've realised this is a young man's game really and I'm 35 in a couple of weeks.
"My time is nearly done now. I'm not sure will I finish off or not but I'm probably very close to it.
The enjoyment is kind of going out of it to be honest
"My focus is Offaly now and that management role. We're playing next Sunday against Meath and I'm really looking forward to that new challenge.
"If I do leave, I've left in a good place and finishing on a good high. Even this year, I wasn't sure whether I'd come back or not, coming back from a seven month injury again. The enjoyment is kind of going out of it to be honest. It's a bit of a drain going training when your body is suffering each and every time."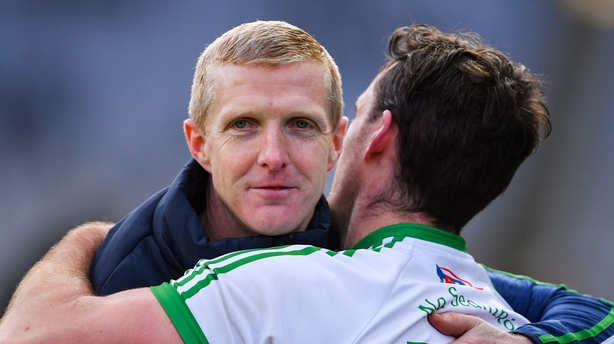 In his victory speech, Fennelly referenced the passing of his uncle Brendan, a star player on the All-Ireland winning team of 1981, and Eugene Aylward, the Ballyhale defender who was killed in a car crash in the autumn.
And in the post-match interview, he praised the resilience of his teammates, particularly the younger panel members, for dealing with everything that had been thrown at them.
"The club has been put through the test over the last few months. Especially these younger boys. I don't think people realise the resilience they've shown since September. We kept it going. It was mentally a drain at times. But just thinking of the family, the parish, the young people. Henry would have driven that through as a leader with the values of our club.
"We've really re-generated ourselves. And that takes a bit of time to go through. And there's a lot of bumps on the way too. It's not a ladder or a nice easy steady climb. But we got there and I'm thrilled for the boys.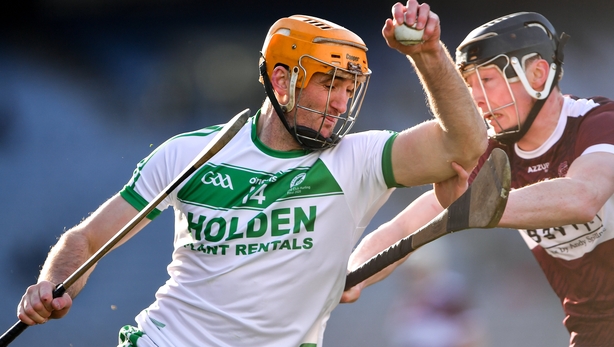 "It was rocky enough today for us. We made some silly mistakes. We weren't as clinical as we have been today but that's probably down to Borris-Ileigh's pressure. And they've been a savage club throughout the whole club championship."
Fennelly is one of the veterans of Ballyhale's 2007 All-Ireland success - his brother Colin and TJ and Eoin Reid being the others - who now hold five All-Ireland club medals.
This is unique territory. For context, no other club outside of Ballyhale have won more than four All-Ireland titles, with both Birr and Portumna at that mark.
However, the inter-generational contest looms large in Ballyhale. There were famously seven Fennellys - Michael and Colin's father and uncles - on the Ballyhale Shamrocks team that picked up nine county titles and three All-Ireland titles between 1978 and 1991.
"I was five when we won our third one in 1990. I don't remember the match but I do remember being on the bus with my mother and aunties. That's all I remember but it's a memory and a fond memory.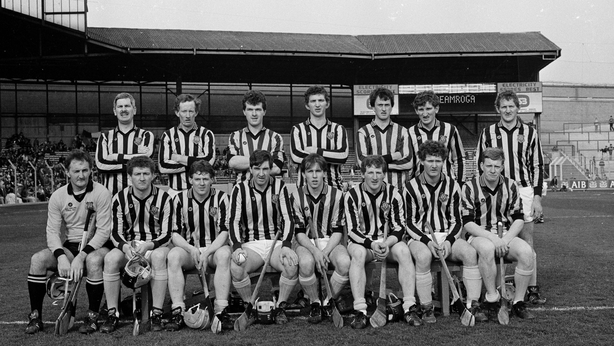 "We knew that hurling was good in Ballyhale growing up and we knew it was a special place.
"Thankfully, we've surpassed those teams of the past. I've a good few uncles that were largely part of that so we'll always be having a bit of craic about who was the best team.
"But now, I've notched up five (All-Ireland titles) and I think Colin has five and TJ has five. There's a handful of us there with five.
"They've (the previous generation) more county finals still but I'll take the All-Irelands."