Borris-ileigh's Dan McCormack says the "very unusual" circumstance of being able to start the same set of players week after week has been key to the club's run to the AIB All-Ireland Club Hurling final.
The Tipperary club beat St Thomas' of Galway on 5 January to reach the decider against Ballyhale Shamrocks which takes place at Croke Park this Sunday.
Consistency of selection has helped Borris-ileigh and McCormack highlighted that factor when he spoke to RTÉ 2FM's Game On.
"[Momentum] seems to be in our favour because every game seems to be kind of coming week on week or every fortnight," he said.
"So we've built up a little bit of confidence and momentum.
"We were lucky, most guys were in form and we've been injury free. Since the county quarter-final against Drom-Inch we've actually started the same first 15 every game, which is very unusual for a club team to be able to do that."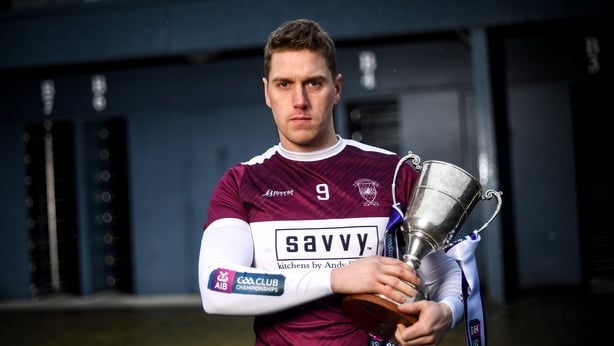 McCormack feels that fitness record is not solely down to luck, praising athletic performance coach Angelo Walsh.
"Even at club, we're very lucky that we have Angelo Walsh who's a local club man who's done the strength and conditioning work with us," he said.
"There's a huge emphasis not alone on that, but on recovery as well after games because they're coming so fast that you need to be able to withhold a couple of bad periods of time.
"Thankfully, we haven't had any injuries at all."
The 27-year-old added that the team feel as if they are peaking at the right time.
"Our best performance of the year was probably against St Thomas where we won out by seven and finished with a late goal that probably put a little bit of gloss on the scoreline," he said.
"There is a little bit of confidence there because we seem to be coming right at the right time."
But he feels final opponents Ballyhale don't have any discernible weaknesses.
"We know if we're to have a good chance on Sunday, we need to bring our A game. Everything needs to go to plan for us," he added.