To the victors come the spoils.
In a year that they became the first county to win a senior men's five-in-a-row, and recorded a hat-trick of ladies titles, Dublin have announced record commercial income of €2,355,250.
That is an increase of 34% on the 2018 figure of €1,553,394 and almost double the €1.2m earned in 2015, the year that the first of the five consecutive All-Ireland football championships was captured.
Dublin didn't release a breakdown of that income but the increase can attributed to a number of factors.
A new five-year deal with main team sponsors AIG is believed to now be worth around €1m a year as opposed to the previous record sum of €800k annually.
A growing number of secondary commercial sponsors, from 'hydration partners' Ballygowan to 'official sleeping partner' The Gibson Hotel, have hitched their wagons to what is now a phenomenally successful brand.
Dublin were reportedly selling 30,000 replica jerseys and 100,000 items of county merchandise in 2016 so we might assume that figure has soared in a historic, triumphant year.
For example, Cork made €260k on jerseys and merchandise in 2019 despite their football and hurling teams both exiting the championship at the quarter-final stage.
In comparison to Dublin, this year's runners-up Kerry earned €786k in commercial revenue while Cork, who have the country's second most lucrative sponsorship deal with Chill insurance, were third with €639,500, a decline from the 2017 peak of €708,621.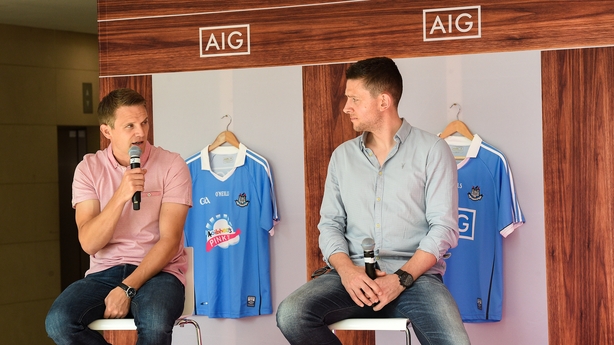 Despite their financial buoyancy, Dublin have spent less on their inter-county teams than rivals in recent years. The 2019 figure of €1.37m was a very small increase on the year before .
Kerry, Cork, Galway and Mayo have all outspent the Dubs in recent years but some of that differential must be put down to expenses for players that have to travel longer distances to training than their Dublin counterparts.
How do these counties earn less but still keep up in spending terms? Mostly through fundraising, which Dublin effectively don't have to do - they raised just €88,445 this year.
Kerry, by contrast, raised over €500k through their Cairde Chiarraí supporters club, golf classics, greyhound racing nights and now well established events in the USA.
Cork, who are facing a multi-million euro debt on the redeveloped Páirc Uí Chaoimh, recorded an annual deficit of €550k this year.
Their team spending rose by over €100,000 to €1.62m while commercial income declined by almost €60k. Profit from their members' draw was down to €160k, half of the 2015 figure.
One of the factors in Dublin's commercial success over the last five years has been the appointment of former player Tomás Quinn as a full-time commercial and marketing manager.
Roscommon, Mayo and Wexford have all followed suit in creating similar positions and Cork identified hiring a commercial manager as a key priority in their annual report.
Dublin recorded a €1m surplus this year but their financial accomplishments could lead to renewed calls for pooling of income to help less wealthy counties compete or a reassessment of the €1.3m that the GAA invest annually in the capital in games development.