Dessie Farrell is the "ideal candidate" to take over on the mantle of Dublin football manager, according to former Blues boss Paul 'Pillar' Caffrey.
The appointment was confirmed at a meeting of the Dublin County Board's management committee on Thursday evening, and Farrell has been given a three-year term.
Previous manager Jim Gavin resigned at the end of last month having guided the Metropolitans to a first ever five-in-a-row of All-Ireland titles.
Speaking on RTÉ 2FM's Game On, Caffrey said, "who can follow Jim Gavin, with what he's achieved?
"If you look at the last four Dublin managers, myself included, Jim, Dessie, and Pat Gilroy, I think that Dessie is probably more qualified than any of us to step up and continue what has been a great era for Dublin."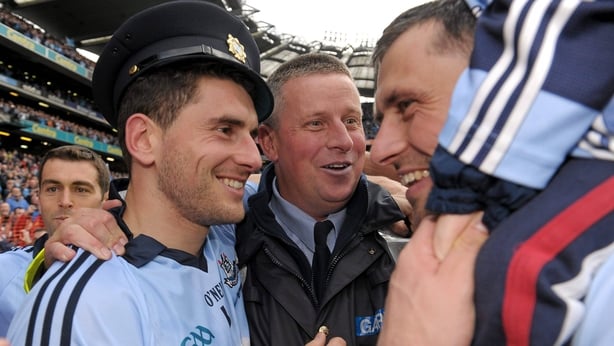 It's Farrell's first inter-county appointment, but he'll know many of the players in the squad.
He trained the Na Fianna contingent this year, as they reached the quarter-finals of the Dublin senior football championship, while he previously led Dublin minor and under-21 teams to All-Ireland titles.
"He'll have the respect of the dressing room immediately," according to Caffrey.
"I think ten of the players that started the (All-Ireland final) replay have played under him.
"I can imagine that Dessie will surround himself with a high quality management team, and they'll be looking to get on the road, and get up and running."
On paper, the first game of the Farrell era will be an O'Byrne Cup semi-final on 11 January.
The game will be something of a false start however, coming too soon for the bulk of the All-Ireland winning squad, who will still be away on the team holiday.
The Allianz League clash with Kerry on 25 January will be the real dawn of Farrell's reign.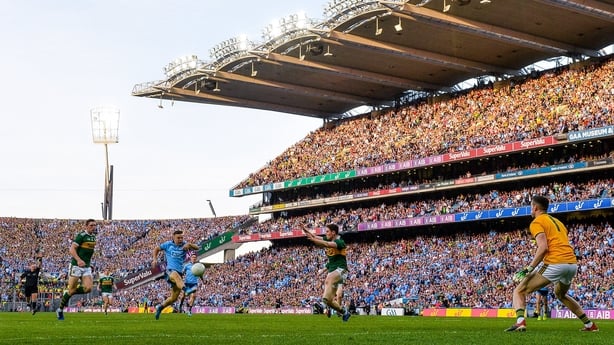 A replay of September's All-Ireland final, it will see the game's two most successful counties locking horns at Croke Park.
Caffrey is expecting Farrell to hit the ground running with his new team.
"Dessie is very serious guy, in terms of his football. He lays down a serious template, in terms of what he wants to achieve.
"Put it like this, Na Fianna were training last year on Stephen's Day and on New Year's Day in preparation to try to win the championship this year.
"They ran Ballyboden to extra-time, and were very unlucky not to beat them on the day, and look where Ballyboden are now.
"That's the type of expectation that Dessie will have, and that's the type of expertise he will bring to the table.
"I think it's a good day for Dublin football, albeit everyone is sad that Jim has gone after what he did.
"If there was a bit of doom and gloom about who'll take over, the team is in the right man's hands now.
"We can look forward to 2020, and beyond to Dublin staying competitive... and maybe an auld canister coming back to the capital in the near future."