Wexford hurling manager Davy Fitzgerald says he's a fan of the club finals being moved from their traditional St Patrick's Day date.
The GAA confirmed the plan to stage them in January at the start of this year, citing a commitment to give more time over to club fixtures, while also allowing players involved with successful clubs to play Allianz League games.
Previously, a county might be without some crucial players during the spring, which naturally had a negative impact on their league prospects.
More recently, Ballyboden St Enda's Conal Keaney told RTÉ Sport, after their Leinster club football final victory, that he would like to see the All-Ireland club semi-finals being played in February, so that players would be allowed some time off around Christmas.
Speaking as Zurich were confirmed as the new sponsors of Wexford GAA, Fitzgerald said that the new arrangement has its merit.
"I think January is a month where there is an opportunity," according to the Clare-native.
"I think maybe at times it's being dragged out too long. Maybe now some inter-county managers will give their players two or three weeks off afterwards, and they'll be good to come back in March.
"If you finish in March, as was the case previously... some club championships start again in April.
"If you're in the latter stages of the club championship, isn't it very hard to win an All-Ireland, or to be in the final, and then go again a month later?
"Even for the club, the new way is giving them a bit of a breather."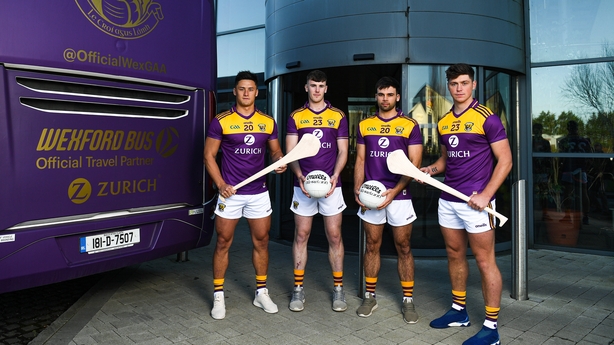 Fitzgerald, more than most, would have a good understanding of the balance between club and county.
He was part of the Sixmilebridge side which lifted the Tommy Moore Cup on Patrick's Day in 1996.
More recently he trained the team, under manager Tim Crowe, as they reclaimed the Clare title back in October.
"I don't think there's any winning in this situation, whatever we come up with," Fitzgerald points out.
"I often hear that the county game is taking too much precedence over the club… a bit of that is true, for definite. But I think we also have to look at how many young lads are going away on J1s.
"Clubs don't actually want to play when their players are gone away, so I think we need to look at both sides.
"Sure 90% of the teams are gone by mid-July anyhow.
"We need to have a look at everything, rather than just throw it out that this is a problem, or that is a problem.
"There's more than just one problem."
Wexford are one three counties playing in the Leinster championship who won't have to play a game until after Christmas.
They've been put straight into the semi-final of the Walsh Cup, where they'll face old foes Kilkenny in the second week of January.
The summer's Leinster final celebrations were some of the iconic hurling images of the season, as the county celebrated their victory like another one might celebrate winning the Liam MacCarthy.
After claiming a first provincial title in 15 years though, Fitzgerald warns that his players will have to be wary of falling flat in 2020.
He's changed up his backroom team, with Graham Byrne, who previously worked with League of Ireland champions Dundalk, coming in as the strength and conditioning coach.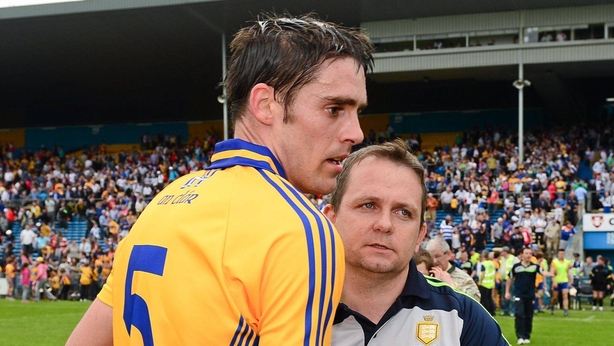 While Brendan Bugler, who won an All-Ireland as a player with Clare under Fitzgerald in 2013, comes on board as selector.
"I think they will give us something different," says Fitzgerald of the change.
"There's eight new guys in the panel as well, and we've a panel of 37 at the moment.
"We'll whittle it down to 33, but I want it to be competitive. I want people to really believe that they can play for Wexford, and push for a place.
"Fresh blood is good. 2019 was a terrific year for Wexford, but it's very hard to follow that up.
"There are seven or eight teams that are very, very close. In the (All-Ireland) semi-final this year, we had opportunities against Tipperary.
"There are areas we need to improve in, but I won't be giving away the county secrets!"
I guess we'll just have to wait and see, like everyone else.