Following Jim Gavin's surprise decision to step down as Dublin boss, who will grab the reins of Gaelic football's most successful team of all time?
And who will want to? Succeeding an all-conquering manager is a tricky business. Just ask David Moyes.
Win a sixth All-Ireland title in a row and it will all be ascribed to Dublin's advantages in location, population and funding. Fail, and the new boss obviously isn't up to the standards Jim set.
The Dublin management committee will meet tonight with a candidate or candidates then expected to go forward for ratification by the county board on Thursday.
Here are some of the candidates in the mix.
Dessie Farrell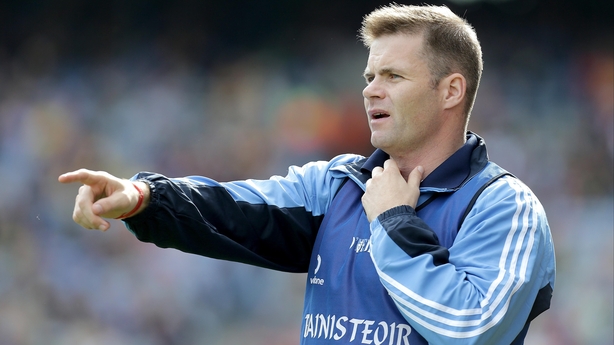 The early favourite for the position, Farrell was a team-mate of Gavin's on Dublin's 1995 All-Ireland winning team.
He managed Dublin to minor (2012) and U21 (2014, '17) titles, bringing through the likes of Brian Fenton, Paul Mannion, Jack McCaffrey, Ciaran Kilkenny, John Small and Con O'Callaghan in the process.
Farrell was the first chairman of the Gaelic Players Association and their first full-time chief executive, from 2003 to 2016.
This year, he managed his home club Na Fianna, who were beaten by eventual champions Ballyboden in the quarter-finals of the Dublin SFC.
Speaking after securing the second of those U21 crowns in 2017, Farrell suggested the senior job was "... a whole different ball game. The time commitment that's required at that level... it's gone to a whole new level" but he may find it a price worth paying if offered the role.
Former Dublin star Ciaran Whelan told RTÉ Sport that Farrell was "probably the stick-out candidate in terms of his credentials".
Pat Gilroy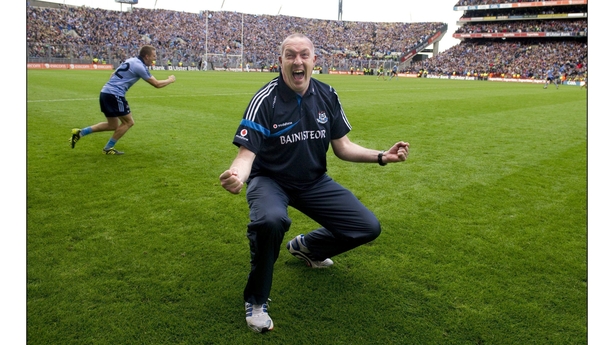 The man who ended the 16-year wait for the title in 2011 would be another strong candidate.
Gilroy has been credited with helping to transform the Dublin set-up during his four years in charge, introducing a more professional approach to training and analysis and helping to cultivate fund-raising off the pitch.
Was Dublin hurling manager for 2018 but stepped down at the end of the season citing the overseas travel involved in his work as Irish managing director of mechanical and electrical contractors Designer Group as a factor.
Dublin chairman Sean Shanley denied today that Gilroy would be given first refusal on the vacant position, insisting that tonight's management committee meeting would be the first time it would be discussed.
Mick Bohan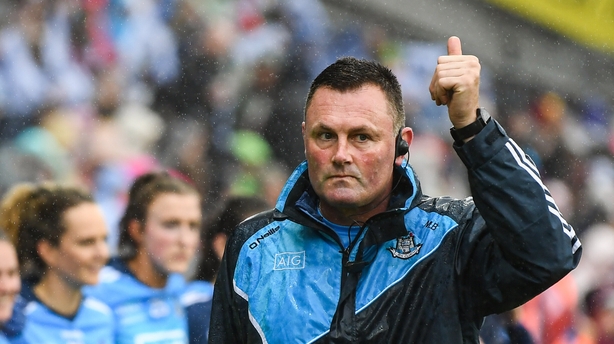 The Clontarf PE teacher has transformed the Dublin women's team from perennial runners-up to three in a year champions since taking over in 2017.
Was skills coach for Gavin's first All-Ireland triumph in 2013 and has spoken of  being inspired by the example of "the greatest manager of all time".
"At times the email would come in at half-two in the morning and you would think, 'Jesus, is this man sleeping!' But there was never anything forgotten," he recalled.
Was also coach to footballers of his father's native county Clare in 2016 and involved in three of DCU's Sigerson Cup triumphs.
Paul Clarke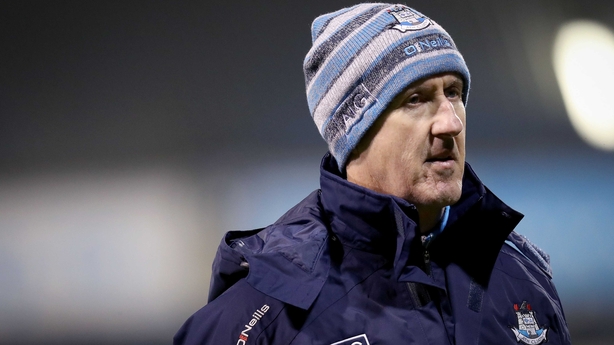 Another member of the class of '95, Clarke joined Gavin's management team as a selector in 2018.
He managed what were effectively Dublin reserve sides in the O'Byrne Cup over the past three seasons, winning the competition in 2017.
The one-time All-Ireland minor-winning captain was also a selector under Paul 'Pillar' Caffrey from 2005-08.
Shanley has suggested that he would "love to see some continuity" which could see Clarke and/or the man below involved in some capacity at least.
Jason Sherlock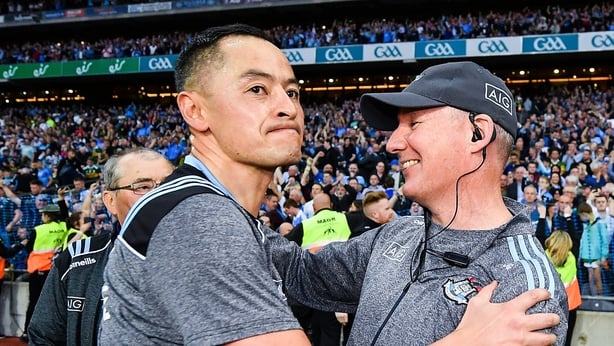 The star of the 1995 side, 'Jayo' has been part of Gavin's management team since 2015 as forwards coach/selector.
Rumours of his departure swirled before the League clash with Kerry earlier this year until Sherlock stepped off the bus in Tralee, albeit in 2018 gear.
"I hadn't been involved at the early part of the year," he told RTÉ Sport later on in 2019. "People put two and two together and got something else.
"At the time, all I wanted was what's best for the players, and thankfully we got to that situation and things worked out."
Stephen Cluxton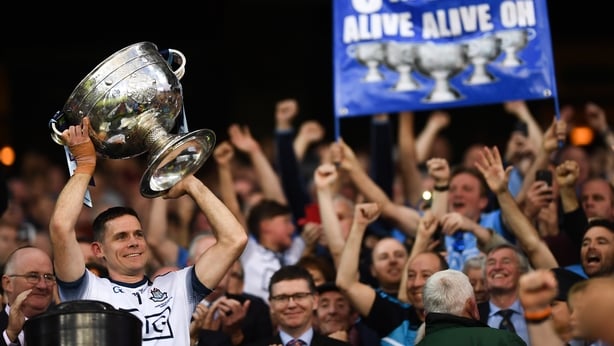 We will resist the temptation to say the player who redefined the role of goalkeeper would be a safe pair of hands.
Player-managers are an extremely rare breed in inter-county football and the 38-year-old Footballer of the Year could yet play on in 2020.
Speaking at the All-Star awards in November, he said there was a "small" chance of that and though he has no previous management experience he would certainly command the respect of the panel if interested in a move into management.
Though the media would be less enthused by the appointment of a player renowned for his reticence.
"Hopefully Stephen stays (playing) but we'd certainly have to talk to him," Shanley told RTÉ Radio 1's Sunday Sport. "A captain that's after captaining Dublin to five-in-a-row, you'd have to talk to him and get his views.  Who knows?"
While it be a huge surprise to see Cluxton get the job, if he does decide to retire from playing then expect the incoming Dublin boss to find a role for him.