Brian Cody has advised that Jim Gavin's successor should steer clear of trying to ape the approach of the five-in-a-row winning manager.
Since Gavin's surprise announcement broke earlier this afternoon, a number of potential successors have been name-checked, with Ciaran Whelan highlighting Dessie Farrell, Mick Bohan and former manager Pat Gilroy as possible candidates.
The Kilkenny boss, who remains in trophy terms the most successful manager in the history of inter-county GAA, said it was crucial that the new manager be his own man and not try and consciously model himself on Gavin.
"That's understandable that everyone will think like that but at the same time whoever comes in next has to come in and be himself and not try to be Jim Gavin, that's the biggest mistake he could make as far as I'm concerned," Cody told Saturday Sport on RTÉ Radio 1.
"There are top class people looking after Dublin football and the decision they make will be (to appoint) the person they believe will be the person who can do the job in a very, very good way. I'd be certain there's many, many people up there qualified to do that."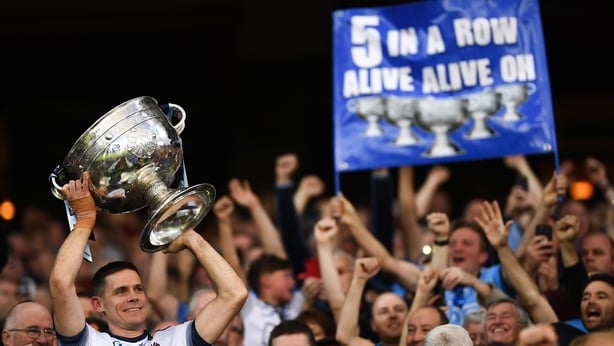 In September, Gavin's Dublin achieved a feat which had eluded Cody's Kilkenny back in 2010 when they successfully navigated the final hurdle of a five-in-a-row tilt.
Cody, who has himself been hailed for achieving success with different sets of players, credited Gavin for his ability to keep his team fresh and not become blinded by players' reputations when selecting teams.
"What stands out very much is the quality of football that Dublin have been playing over all those years. It's been top class.
"Obviously there's a big thing around the five-in-a-row because it hadn't been done before and you can allow that pressure get to you or not get to you but it never impinged on what Dublin were trying to achieve.
"Jim had the responsibility of keeping the thing going, of keeping it fresh and you could never anticipate for certain what team he was going to pick. He had a panel of players there and he worked that panel very well.
"Some great players didn't always play and that was a sign of his independent mind and the way he could always do the thing that he believed was right for the team."