When the announcement was made, it caught many on the hop, though there had been speculation that Jim Gavin would decide to walk away from his stint as Dublin football manager.
Such speculation became a reality on Saturday afternoon. Time then to reflect on a truly successful stewardship. As a player, he spent ten years wearing the blue of Dublin and was on the side that stumbled over the line to claim an All-Ireland in 1995.
Gavin wouldn't have been one of the marquee names on that side and so there was little to suggest that he would eventually go on to create such a stir in management.
What next for the All-Ireland champions? Reaction to Jim Gavin's departure from Colin Moran, Ciaran Whelan and the Dublin fans #RTEgaa pic.twitter.com/RrXgEclHOU

— RTÉ GAA (@RTEgaa) November 30, 2019
Working alongside Tommy Lyons, he would learn the ropes and in time was overseeing All-Ireland success at Under 21 level.
Around this time, Dublin secretary John Costello spoke about the call to "unleash a blue wave" - a strategic plan that targeted regular All-Ireland success for the Dubs.
It was an ambitious plan and there was no little resentment from outside the capital. Under Pat Gilroy's astute management in 2011, the county ended a 16-year wait for Sam Maguire. When Gilroy stepped away a year later, Gavin was the obvious choice to take over.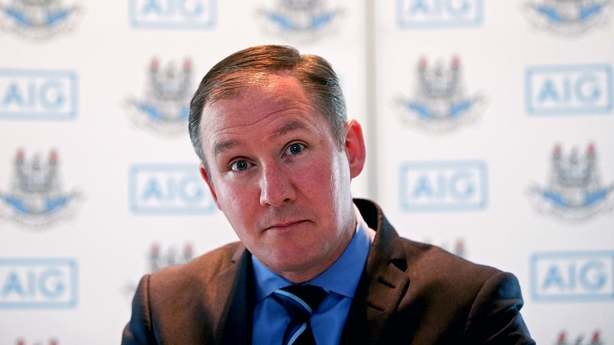 What the Clondalkin man delivered over the space of seven seasons has been remarkable.
He managed Dublin in 48 championship games stretching back to his first win over Westmeath in the early summer of 2013.
He has won 44 of them, drawn three and lost just once – the 2014 All-Ireland semi-final to Donegal. The latter reverse was a telling moment for Gavin.
Many would say that he was the victim of an ambush, though that would be unfair on the efforts of Jim McGuinness' side that day.
But since that August afternoon Dublin would go on to a compile an unprecedented 37-game unbeaten run in championship, far ahead of anything put together at senior inter-county level before.
Of the 21 major trophies open to him, All-Ireland, provincial and league, he has won 18 of them. That breaks down as six Sam Maguires, a full house of seven Delaney Cup wins in Leinster and five league crowns.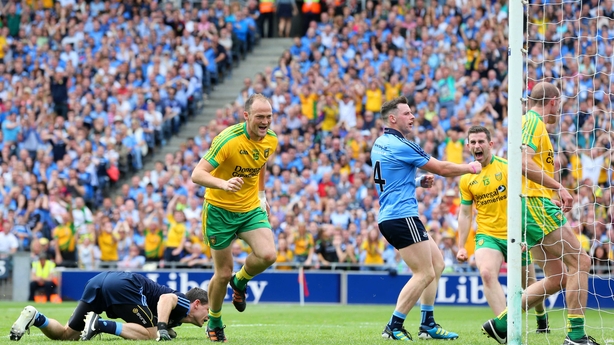 Dublin under Gavin were always a good watch, and perhaps more importantly were able to adapt to the many tricky puzzles that were posed in the wake of the Donegal loss. Mayo pushed them hard in All-Ireland finals, as did Kerry in this year's decider that went to a replay.
Yet, the Dubs always had an answer, as was demonstrated again in 2019 with Jonny Cooper playing the loose role at the back to perfection on the second day against the Kingdom or Eoin Murchan's single mindedness in going for that goal.
In assessing his side's victory over Cavan in the league a few years back, Gavin said as much about the beauty of the Breffni County than events on the pitch. He never gave that much away, always stressing the fact that he was their facilitator in guiding the talent at his disposal.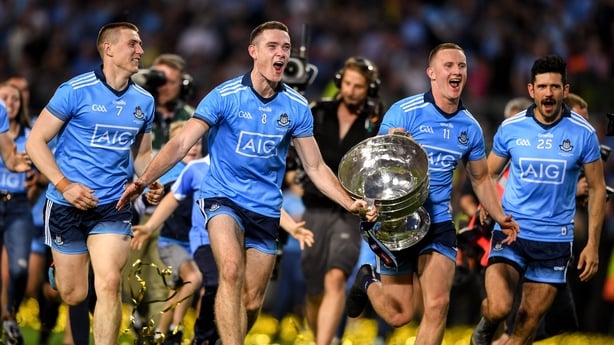 Cluxton, the Brogans, Fenton, MacAauley, Connolly, Mannion, Kilkenny, O'Gara, O'Callaghan and others thrived under Gavin. What we witnessed was a brand of football that steered the game away from the vice-like grip of defensive and dour fare.
What we have now is a better spectacle than was the case at the start of the decade. Just play the video back of the first half of the drawn final with Kerry in mid September. Also, take note of what the Ulster championship served up in 2019.
Rare old times for @DubGAAOfficial #fiveinarow #rtegaa #dubvker pic.twitter.com/7AXenkztEd

— The Sunday Game (@TheSundayGame) September 14, 2019
And so he walks away. Looking back there was an indication he would do just just that after a lap of honour around the Croke Park pitch once the 'drive for five' had been achieved. History was made.
Dublin GAA, led by John Costello, will now begin the process to find his successor. Kerry await in the league eight weeks from now.
There are more trophies to be won.
That said, it's clear that Gavin will be a hard act to follow.
A point echoed by Tomás Ó Sé on RTÉ Radio's Saturday Sport.
""It is going to be a tough job for Dublin to replace him," he said. "They are still a very successful team, the show goes on.
"Dessie Farrell is a name [that might be in the mix] because Gavin came in from the U21s. Everybody will say, 'ah he had the players' and everybody talks about the culture of Dublin and how they are empowered as players to produce what they did on the field – it was Gavin who did all that.
"Gilroy got them over the line but it was Gavin who drove that team for the last five years.
"When I heard [the news] first of all, and it's a selfish Kerry thing, [I thought] if he goes will [some] players go as well?"