RTÉ football analyst Kevin McStay says Jim Gavin has left behind an "unreal" legacy and that his Dublin football team were in some respects, the saviours of the game.
Gavin's departure - which had been speculated upon in the immediate aftermath of September's fifth successive All-Ireland SFC victory - surprised many when it was announced this afternoon in a short statement from Dublin GAA.
The Clondalkin native presided over a period of wild and unprecedented success in the capital, guiding the Dubs to six All-Ireland titles in seven years.
Speaking to RTÉ Sport, McStay admitted his surprise at the news but presumed that Gavin must have wondered what had he left to prove in the wake of the five-in-a-row success.
"First and foremost, I'm hugely surprised. From all the tea leaves I had read, I thought that Cluxton would step down and Jim would go on. It's now the other way around. His standing down might leave room for others to reflect. You don't know but some of the senior players might consider it (retirement).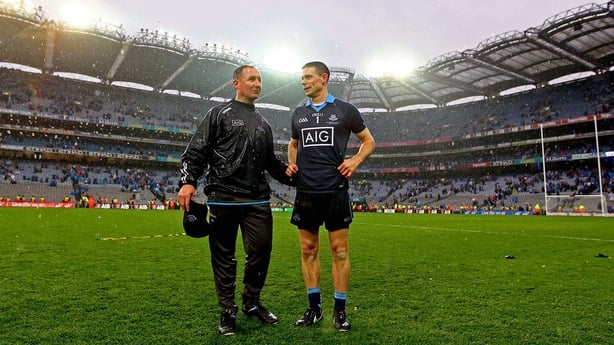 "On one level, what had he left to prove? He had done it all, he had created history.
"It's not easy to leave as a successful manager. It's very hard to time your exit where you're leaving at the top. I always remember Pat O'Neill back in the day when he won an All-Ireland (1995) and skedaddled and I often thought that was a wise move.
"Always the best move is to get out while you're winning. He's done that, he's mastered his own exit."
"On one level, what had he left to prove? He had done it all, he had created history.
The stats posted during Gavin's reign are close to mind-boggling.
Since 2013, Dublin have won 44 of the 48 championship games they've played, drawing three and losing only one, famously against Donegal in the 2014 All-Ireland semi-final.
For McStay, however, it's the style which with those victories have been achieved that has impressed most. Dublin's success with an attacking brand of football has served to wean Gaelic football away from the defensive game that was in vogue at the turn of the decade.
"It's an unreal legacy that he leaves behind. We keep saying that it'll be matched but I suppose we said that about Kerry and it was matched within 50 years.
"He's done everything. The one thing I've always said about that Dublin team - everything they did, they did it the right way.
"The other arguments we've been having in the last two years - about funding and all this - that's nothing to do with the team. They benefited from this, they went about their business.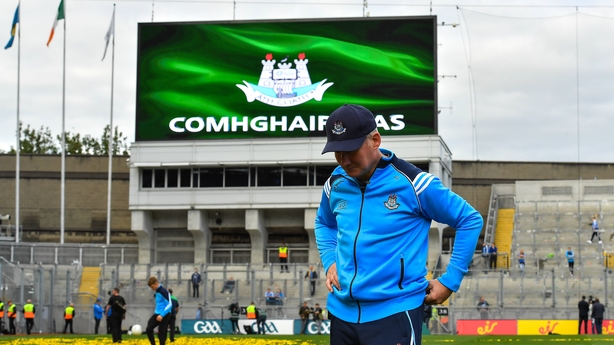 "They played the game the right way. No matter what team managers were throwing at them, they responded positively and they played a brilliant brand of football.
"At a time when football was under pressure from the defensive approach of many teams, Dublin in many respects were the saviour.
"They took it on in their own terms and they figured a way around it (defensive blanket) mostly through really good footballers, athleticism and, above all else, the one thing that Jim stood for was teamwork, hard work, honesty of effort.
"He was the one that led it. Over the years he's been with them, very few major incidents have happened in Dublin football that would have derailed it."
McStay isn't inclined to chance a guess at Gavin's successor but hammered home the importance of John Costello to the process, who he pinpoints as "the corporate memory" driving much of Dublin's current success.
"The process will be exhaustive and it'll be led by John Costello and it'll be done the right way. Dublin will only pick the best manager suitable for the task. There won't be any politicking around that appointment.
"Because they know they have a great product now and they need to keep it going. Big time. The whole Dublin model means they have to be successful on a very regular basis.
"They know how important it is and they know how to do it now, they had the Pat Gilroy moment, they've had Jim Gavin.
"The common denominator is John Costello. He's the corporate memory, he knows how to get the job done and they'll pick the right man."