Padraig Pearses had lost all seven of the Roscommon SFC finals they contested before finally getting over the line last month.
That victory over Roscommon Gaels has been made all the sweeter by a run to the provincial final in their first ever Connacht senior club campaign.
For Niall Daly, who had been involved in three of those finals, the comparisons with a neighbouring county that has suffered repeated agony in finals was unwelcome but inevitable.
"We've been seen as the Mayo of Roscommon club football which is not a good thing really," he tells RTÉ Sport.
"So just to get over the line on the day in the final was huge. Even the end of the game, I think we were nine points up at one stage and we let them come back into it and just held on really. It was a huge weight off the shoulders.
"In the back of your mind, you'd always be hoping that you're on the team that will go down in history as the first to win. The Niall Finnerans, the Sean Fahys, the Mossie Dolans, the older boys, they were involved in most of them so it was tough for them and it was huge when we got over the line for them especially.
"Then beating Tourlestrane (of Sligo), just about getting over them. I know the scoreline probably doesn't say that, but we probably got one or two fortuitious goals.
"The London trip ( to face Tir Chonaill Gaels) really brought the club together. There was a huge crowd over there. In a funny way there were people over there that wouldn't be at a match in a club pitch! But it's been brilliant."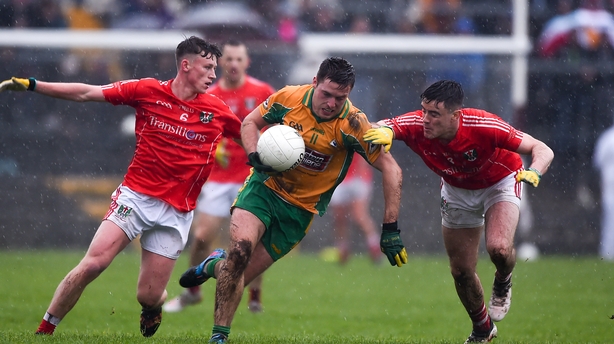 Whether Pearses can still be compared to their luckless counterparts in Green and Red is debatable but what is beyond debate is the quality of the opposition they face at Tuam Stadium on Sunday.
Corofin have been in the last five Connacht finals and won four of them. They are going for four in a row in the province and three-in-a-row at All-Ireland level this year. Remind you of anyone?
"We know we're going into the Lion's den on Sunday," admits Daly, whose team are managed by former Westmeath, Sligo and Offaly boss Pat Flanagan.
"We're playing a team that a lot of people around the country admire for their brand of football.
"They're admired in club terms on a level similar to Dublin. We are looking forward to it. We know it's a huge challenge. We are in bonus territory but we want to do ourselves justice on the day.
"Winter football, Tuam being a heavy enough pitch, it probably brings us a small bit closer, possibly. You're looking at them, they were lucky to draw with Tuam (in the Galway final) the first day.
"If we can produce a performance and they are a small bit off their level, we have some sort of a chance.
"It's all about us producing a performance, our work rate, playing a man in the right position. Small little things might get us closer to them and we'll be trying to focus on that."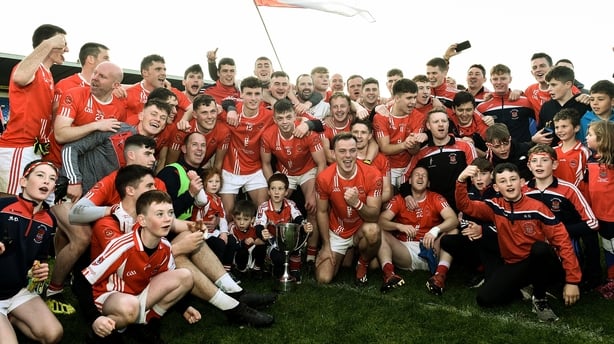 Niall (28) is the eldest of the four Daly brothers on the Pearses side. Conor (26) Ronan (24) and Lorcan (21) have all made their mark with Roscommon too.
"The back garden would have been a mini Croke Park I suppose. Me and Lorcan would have played together, against Conor and Ronan. Things like that.
"We would have been competitive with each other, in a healthy way. But saying that, Mam will tell you we wouldn't hold back at each other either, which is probably normal enough for most households.
"On the field at times, anyone from the club would tell you, we can be our own worst critics. We're the first to shout at each other or let each other know that we expect better. But generally we'd get on well. We'd be constructive enough.
"A lot of the talk, Dad would be mad to join in and talk at home about football, but we generally don't like to talk about it at home."
"It's like Dublin, everyone would like to see them beaten"
The home of their Offaly father and Galway mother is actually just over the Roscommon border inside Galway.
"We would have got a lot of grief off the Ballinasloe GAA club for not playing with them, but how and ever that's the way it is," smiles Niall.
"Pearses were the nearer club and they had a good underage structure at the time. Growing up we were a Division 1 team and we were always competitive, U12 all the way up. Dad would have got himself involved too so it was a no-brainer to be playing there.
"I went to school in Creagh National School, which would be on the Galway side. The four of us went to secondary school in Athlone Community College, which would be in Westmeath so we're a bit all over the place really."
Pearses might even have some Galway natives cheering them on against their own county champions this weekend.
"It's funny, there's a few stalwarts of Ballinasloe GAA who would be mad into Galway football and they don't really have a lot to support in town. They're nearly supporting us at the moment which would be supporting your main rival," says Daly.
"It's like Dublin, everyone would like to see them beaten. Hopefully we'll be the team to do it."
Follow Sunday's club provincial action with our live tracker on RTÉ Sport Online and the RTÉ News Now app
We need your consent to load this SoundCloud contentWe use SoundCloud to manage extra content that can set cookies on your device and collect data about your activity. Please review their details and accept them to load the content.Manage Preferences
Listen to the RTÉ GAA Podcast at Apple Podcasts, Soundcloud, Spotify, or wherever you get your podcasts.