Westmeath star Kieran Martin thinks the jury is still out on whether players will commit to the new second-tier championship but he expects knock-on effects in the length of the inter-county season and competitiveness in the league.
Tier 2 was introduced to Gaelic football at a Special Congress of the GAA last weekend, alongside the advanced mark and sin bin.
Next summer, counties that are destined to start the 2021 Allianz League in Division 3 and 4 will not contest Sam Maguire, unless they reach their respective provincial final.
That concerns Westmeath directly as they have just been promoted to Division 2 and face a daunting Leinster SFC quarter-final date with the most successful team of all time - Jim Gavin's Dublin.
"Going up to Division 2, we have a serious test to try and stay up there this year," Martin admitted to 2fm's Game On. "But then you're looking after that that you have Dublin in the first round.
"We have to be realistic. They're coming off their five in a row. We're hoping that they might take their eye off the ball but it's not going to define our year.
"But we have somewhat confident and make sure we do everything we can to try and beat them. if it doesn't happen, we move on from there."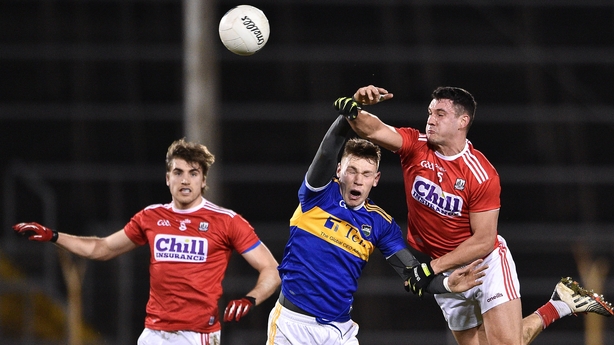 Martin believes the extra pressure on Division 2 and 3 teams to avoid relegation/secure promotion next year will lead to increased standards in the League but also increase the risk of those teams fading later in the year.
"Everyone has to get a chance to win something along the way. It does give the lower end of the scale teams a good chance of getting somewhere.
"But it's going to put a lot more pressure on the league. Counties will come back training that small bit earlier so that they perform at their best and have the highest fitness they can for that early in the year.
"The year is long enough as it us. It's hard to maintain a high level of training and if you're starting earlier to make sure you're in the top level of the league, it might have a knock-on effect on the championship that they could be burnt out as well.
"It should be bringing the League up to another level. That's what we all want, to be playing at the top level."
As for whether players will embrace the Tier 2 competition or whether it will be as unloved as the similarly structured Tommy Murphy Cup, Martin says: "It's hard to know what way it will go. America is there and there is a bigger chance players will go if they're not classed as being in the top level.
"You'll have a few off every team that will fade away but I think 99% of the teams, they have committed for so many months before that, for the sake of another month or two, and a chance of winning something, I'd say they'll still give the full commitment.
"Everyone wants to be in Croke Park in front of a big crowd on the big day but if you're not going to get that chance, it's hard to know what way it will go.
"We were lucky to win two trophies the year gone by (the O'Byrne Cup and Division 3) and it was a great feeling. It's a trophy, you get to lift them up in the stand. It's hard to feel you'll have the same feeling if it is a Tommy Murphy or whatever they're going to call it.
"Sam Maguire will overshadow it but they (the GAA) have to do as much as they can, try and get the games on TV."