Cora Staunton has warned that more and more players will leave Ireland for the AFLW if efforts are not made to improve conditions for Ladies footballers.
Former Mayo great Staunton, who has played two seasons in Australia with the Greater Western Sydney Giants, spoke to 2fm's Game On on the day it was announced that Dublin duo Niamh McEvoy and Sinéad Goldrick had signed for Melbourne Demons FC.
"It's huge," Staunton said of the announcement. "Two high-profile players after winning three-in-a-row with Dublin.
"They just add to the list. There are 18 at the moment (Irish players) and the draft is on 22 October.
"There are three girls in Melbourne at the moment at the combine (trial) Olivia Divilly from Galway, Vicki Wall from Meath and Saoirse Noonan from Cork are over there at the moment and hoping to be picked up.
"There are a couple of Irish girls nominated for the draft already so I can see that number being increased by the start of the 2020 season.
"You're in a semi-professional environment but it's not just that, the wages at the moment don't anywhere near match the men's.
"It's a very good lifestyle. But you're doing something that you love and it's a huge challenge.
"Girls have been slogging it out for years and years playing Gaelic football and it's a huge opportunity.
"Any of the cross-coders that have come out and converted to AFL have done very well. The AFL aren't silly, they can see that there is potential in getting the Irish out there. I think there will be more and more."
The AFL has expanded from the eight teams in its inaugural year of 2017 to 14 next year and four more are to follow in 2021.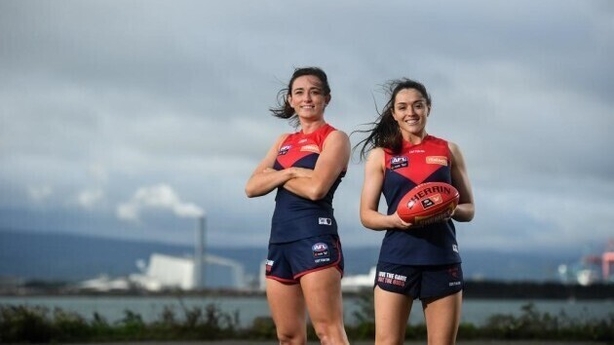 More teams means a longer season, and Staunton says the current situation of players like Goldrick and McEvoy being able to make it home in time for Championship will soon be gone.
Staunton believes expenses that are comparable to male inter-county stars are needed for ladies footballers will choose to stay in Australia.
"Obviously Ladies football have to be a little bit worried about it," she said. "If you don't have your big stars playing in the League, the standard and quality won't be as high.
"It's matching at the moment that girls are coming home in May and can play in the Championship but that won't last forever.
"Our women footballers need to be looked after as well as the men. They train as hard and they work as hard.
"I played with Mayo for the guts of 23/24 years, drove around all the country and never got an expense. It's not that we are whinging about it but you're out of pocket. Simple things like being out of pocket for going to county training, it's not good enough at this stage.
"Even insurance-wise, injury-wise, you're not looked after the best you can be. Training, pitches, facilities, not knowing whether your matches are on.
"I love coming home playing club football but we played a county semi-final last Sunday at 10.30 in the morning. How did that entice supporters to come out?
"The little things accumulate over time so I do think Ladies football need to look at it.
"Possibly, 20-plus girls will be playing in Australia in 2020 and it's only going to increase. Ladies football will probably have to do something and look at it.
"Until the time that we are (the GAA and Ladies football) all under the one umbrella and fixtures are centralised a lot of these problems aren't going to be solved."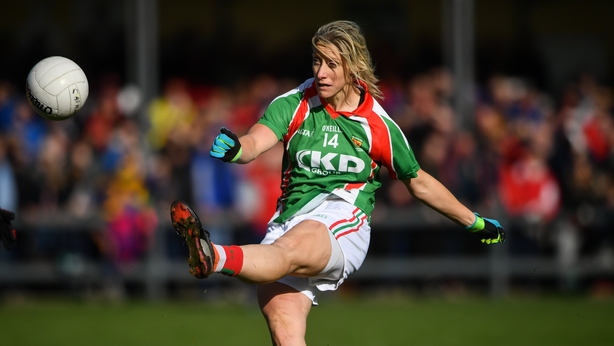 Staunton, who is back in Ireland for a couple of months, also provided further details on her continued recovery from a horrific triple leg-break and broken ankle in May.
"The injury is coming along well. It's 23 weeks since I had surgery on my leg," she said. "I'm not far off being back playing. I'm just kind of taking it day by day and week by week but I'm nearly recovered thankfully.
"It's been a long, long process with a lot of dark days in between and rehab has been very intense, six days a week for the last 21 weeks, but I'm getting there and hopefully it will all be worth it in the end.
"A lot of people, and fair enough, doubted that I would ever come back from the injury. It was said in the first few days after surgery I would be lucky enough to just walk again properly, never mind jog, run or get back to high-performance sport.
"As sports people we're quite stubborn and I took it on as a challenge.
"I was lucky I was over in Sydney and in the club I had the top people looking after me, whether is was my surgeon, physio or strength and conditioning coaches. I had someone helping me on every step of the journey.
"I'm probably around around 20 hours of rehab at the moment on top of working 35 hours a week, and then trying to fit in a bit of club stuff with Carnacon as well.
"It's challenging but I'm managing."