Dublin's recent five-in-a-row win throws up many interesting and complex question for the GAA.
The Dubs have done something that was never done before in football or hurling – five senior All-Ireland titles back-to-back – and it comes in a decade of unprecedented success for the Boys in Blue.
It doesn't look like Dublin are going to just fade away in the new decade either, with huge funding both from central GAA coffers and their own commercial revenue.
We need your consent to load this SoundCloud contentWe use SoundCloud to manage extra content that can set cookies on your device and collect data about your activity. Please review their details and accept them to load the content.Manage Preferences
Listen to the RTÉ GAA Podcast at Apple Podcasts, Soundcloud, Spotify, or wherever you get your podcasts.
A third of the nation's population now lives in the Greater Dublin area which leaves Croke Park grappling with ways to make the inter-county game attractive to players and fans of every county – not just the top few.
Last week in an interview with RTÉ Sport, former Dubs boss Pat Gilroy suggested dividing areas into regions similar to our electoral zones, each with roughly the same population size.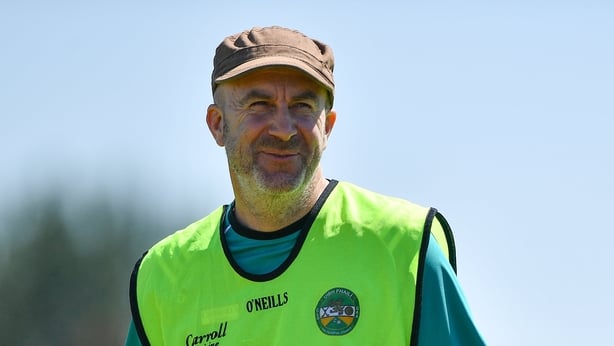 Others want to see Dublin's funding slashed and spent elsewhere. Speaking on the latest episode of the RTÉ GAA Podcast, GAA Historian Paul Rouse advises against cutting funding to the capital, but does envisage changes in the inter-county game.
"Let's take the county team out of it for a second and let's look at the provision of games for kids in clubs and kids in schools," said the UCD lecturer and former Offaly caretaker manager.
"For that reason alone, I support the funding of Games Promotion Officers (GPOs) across Dublin clubs – I've no problem with that. Where that funding comes from is an argument, but the idea that there is a GPO going into every club and school is magnificent – it opens up the games to people who would never ordinarily play.
"The great majority of them will never get to wear a Dublin jersey and we should not lose sight of that basic fact. People who want to talk about taking the funding away from Dublin must deal with that basic fact; the provision of Gaelic Games for children in schools often in exceptionally disadvantaged areas.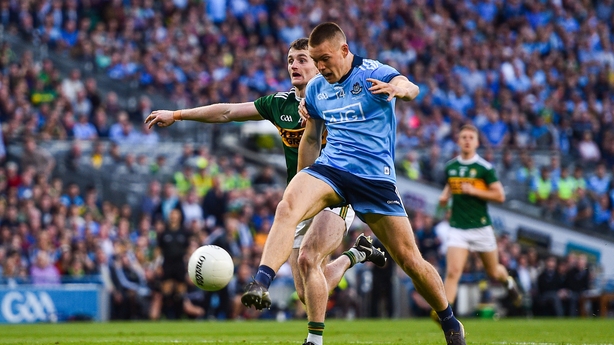 "My argument is not to do with taking funding away from Dublin, but to increase the funding at that level to counties all across the country. If the GAA can find €30m to redevelop Páirc Uí Chaoimh, they can find the finances on an annual basis to help clubs around the country get GPOs."
While splitting Dublin may be an issue, it won't make counties with small populations like Leitrim or Carlow any more competitive and this is where more radical thinking may be required.
Rouse said: "I can understand why people want to split Dublin and it may well come to pass, but there is an identity around the Dublin football team that should not be disregarded too lightly; it means a lot to people in Dublin.
"The second point I would make with regards to county structures is, if you want to talk about splitting Dublin, you then have to talk about putting other counties together, merging them, and that would be an exceptionally tricky conversation to have.
"Where is the strategic view, where is the strategic vision in all of this? We go now down the road of putting lipstick on a pig talking about a tier two All-Ireland, which is a B championship, but to what end? For whom?
"Where does it fit into the broader issues of coaching, financing and of general calendar overhaul? County teams going back next month – that's extraordinary."