Dublin manager Jim Gavin paid tribute to his on-field general Stephen Cluxton after the goalkeeping great lifted Sam Maguire for the fifth time in succession.
Cluxton now has seven All-Ireland medals and he continues to break records: he now has 106 championship performances under his belt - far ahead of the rest - with a sixth win as skipper.
One of Gavin's first actions on taking over as manager before the start of the 2013 season was to make the now 37-year-old Parnells man his captain. Since then he has set the tone on and off the field.
The Dubs' boss refereed to his second half save from Kerry forward Stephen O'Brien when there was three points between the teams, saying he learned from conceding a goal to Killian Spillane in the drawn game at the start of September.
"That was the result of hundreds of hours on the pitch," said Gavin. "He had me with a laptop watching it in slow motion to see his positioning and footwork and that shows someone that is a master of his craft.
"Through that example he inspires people around him. He's well able to talk, very articulate, but actions are what I'm interested in and that's was Stephen Cluxton is all about - he's a doer.
"I saw it the day after the replay, him spending two hours on the pitch with Evan Comerford and Michael Shields from Sylvester's, the goalkeeping coach. The three of them working on trying to rectify his positioning for Killian Spillane's goal in the first game.
"So that's someone who's dedicated to their craft, and the result of that is what you see in those clutch moments, to have that composure to make himself big and strong and just do his job. That's what Stephen does – he does his job."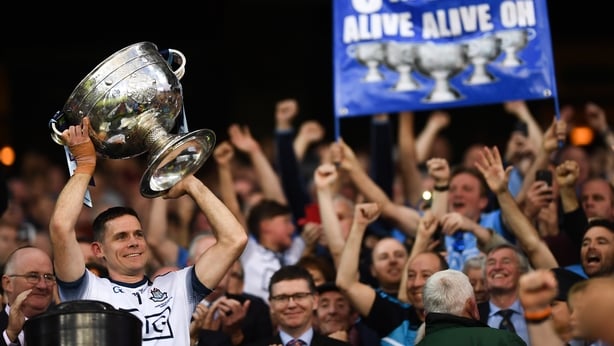 Gavin keeps his emotions under check when he's in public and none of his five previous All-Ireland wins, 2013, '15, '16, '17 and '18, brought much more than a hint of a smile to his lips when he met the media post-match.
Five in a row was different though and he allowed a little bit more of himself slip out, acknowledging his happiness at history made.
"They're all unique," he said. "But when you beat a team like Kerry, that asked questions of guys over two days... I know how much it meant to the people who support the team. I'm just delighted for the players really, when questions were asked of them both days they were able to come up with the answers.
"They showed their character over the last two games, whatever questions were asked of them, and I am so happy for them. I'm so happy for them, for the clubs of Dublin and the schools that developed these players because when we get them we just add a bit of polish.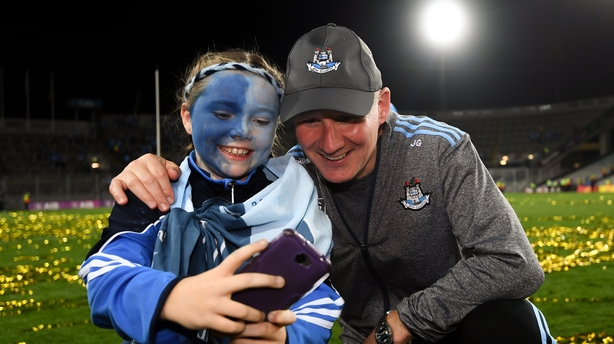 "For anyone who supports Dublin GAA, the team, that might have no connection to any club, who put a flag in the garden and want to support the boys, the supporters themselves that travel with us home and away - that's the loudest I have heard them in a game and I'm thrilled for them.
"It's a sense of happiness."
When asked about doing five in a row, he responded: "I haven't really thought about it - that's a fact. I'm not denying it and it's great for the county, but our primary aim was to get a performance - and that's not trying to dismiss it in any way.
"When you go into a game you have to get your game plan right and your process right, that's what delivers a performance like that and that's what brings the result."
Part of that process was a pre-planned move that brought Eoin Murchan the game-changing goal straight from throw-in at the start of the second half.
Gavin said: "It was a great set-move from the throw-in, really well executed collectively and a nice execution at the end of the move by Eoin. We've seen it before from him, so nobody was surprised.
"Surprised maybe we got that space in the opening play, but Eoin did really well. He came into himself today."