On the eve of today's All-Ireland over 100 children turned up in a hidden GAA corner of South County Dublin for a Mini All-Ireland. Another innovative manoeuvre from a tiny club in the battle for hearts and minds in rugby country.
Early this morning, every willing member of another minute club, surrounded on all sides by Ballybunion, Ballylongford, Ballydonoghue and the Shannon Estuary will set off on the 283-kilometre pilgrimage to Croke Park. Hearts and minds undaunted and unturning, whatever the circumstances.
This is a tale of two clubs, Geraldine Patrick Morans in Foxrock and Asdee in North Kerry. Two clubs with their own strengths, their own challenges and their own place in the GAA ecosystem.
In the week when Gaelic football's kingpins face off once more on the biggest day of the year, the plight of two traditional clubs in England has left some questioning the very foundations upon which the Premier League behemoth is built.
With just 400 members between them, Asdee and Geraldines are far smaller players in GAA terms than either Bury or Bolton, but both are proud of their contributions to Kerry and Dublin GAA respectively and feel no less involved in this afternoon's happenings than the likes of Dr Crokes or Ballymun Kickhams.
"Of course you feel connected," said Padraig Vallely, who was chairman of Asdee GAA for 13 years up until recently.
"There are a lot of small clubs providing the players. Templenoe have four players on the county panel. One of the smallest clubs in Kerry and they have four players."
"Our lads may not be rubbing up against the big clubs but they go to matches like everyone else," says Ted McEnery, the Geraldines chairman.
"If we're having a function over the last five years, I can put a call into John Costello and he'll have Sam Maguire out to me, he'll always look out for us."
Both clubs, despite their size, are steeped in their county's GAA history. Founded in 1887, Geraldines are one of the oldest clubs in Dublin, while Asdee is the home of Jack Walsh, the holder of six All-Ireland medals and part of the first Kerry team to win four in a row from 1929 to '32.
The half parish of Ballylongford was also home to Jack Moriarty, who played in the historic Croke Memorial final of 1913 and John Kennedy, who won three Celtic Crosses in the eighties.
Picking from an area with a three-mile radius, Asdee have 20 playing members. Just enough to maintain their single adult men's team that operate in Division 5 of the Kerry league. Subs' for the 100-odd members is €20.
Geraldines own one pitch in Cornelscourt, which is a small village on the N11, wedged between the hinterlands of superclubs Cuala and Kilmacud. With Olafs in Sandyford on one side and League of Ireland club Cabinteely on the other, and any number of prestigious rugby clubs a mere Stephen Cluxton restart away.
Annual membership is €150 for adults, €75 for under-8s, or €250 for a family. This pays for the operation of two adult men's teams (Division 6 and on the verge of another promotion and Division 11 for "young fellas coming through and guys who are exiting it"), boys teams down to academy level, girls teams at U10, U11 and U12, as well as hurling from U14 down.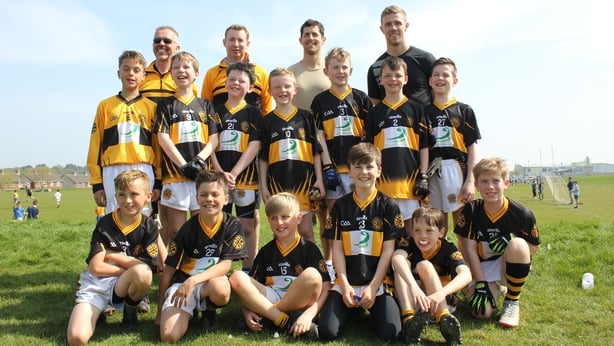 Dublin's financial advantages have been well-documented, and in areas like Foxrock resources are a valuable weapon in the battle for young players.
Dublin received €18 million in game development grants from Croke Park between 2007 and 2018. In 2011 Geraldines were provided with their first Games Development Officer, former Dublin and Kilmacud footballer Darren Magee. He has since been replaced by his brother Johnny.
With a €15,000 contribution from the County Board and the balance paid by the club itself, Geraldines get a former Wicklow manager and Kilmacud boss as their GDO.
Kerry native McEnery admits they need all the help they can get after being slower than neighbours Kilmacud and Cuala to realise the importance of building an underage structure.
If you don't have a school feeding into you, you will always struggle to get teams
"We were a bit late to that table and today we have to live with legacy of that. We have one big feeder school in St Brigid's Boys in Foxrock. Hollypark is in our parish but that would be one of the schools affiliated with Kilmacud Crokes.
"When you're late to the game it all depends on how many schools you can have feeding into you. If you don't have a school feeding into you, you will always struggle to get teams."
Asdee are fed by a single primary school in the half parish of Ballylongford. The two clubs have amalgamated at underage and keep their teams stocked via the two primary schools in the parish.
But keeping a men's team running is becoming more and more difficult as Asdee, like so much of the western seaboard, battles with depopulation - a problem beyond the control of the GAA.
Even if sometimes they don't help the situation, in the eyes of smaller clubs.
"There is nothing we can do about it. It is out of our control. A few years ago the GAA brought in the rule saying you had to be over 16 to play senior. That crucified us as well," says Vallely.
"We always have maybe two players coming up each year and we were really tight that year when we couldn't play them.
"Rural clubs are in serious trouble."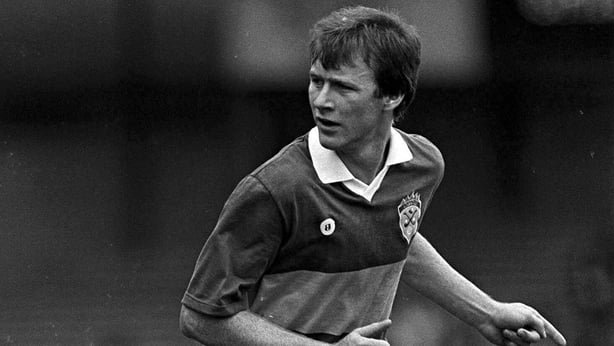 Smaller urban clubs have their own, unique set of problems. The willingness of parents to pay hundreds in membership fees allows for the employment of the likes of Magee, but it also comes with expectations.
"There is no parish rule in Dublin," says Kerry native McEnery. "Sometimes there is a parent who thinks - because all kids here play soccer and Gaelic football, and soccer clubs here cannibalise each other. There is a Crumlin and Joey's at the top and Park Celtic at the bottom and the best players will work their way up to the top clubs.
"Whereas that does not happen in Gaelic football. Or very rarely. I chat to the underage chairman over in Kilmacud and he says he doesn't want our kids, they have enough of them already. That doesn't stop a parent, whose son goes from Park Celtic to Cabinteely, they think the same of their son being above in Geraldines, but being too good."
Development squads now mean that players from smaller clubs can find a route to county teams and Geraldines were proud to have two ("more than Ballyboden" points out McEnery) on the U17 development squad a couple of years ago.
In Kerry the structure that sees Asdee and five other clubs feed into divisional side Shannon Rangers gives the best players a hope of progressing, no matter what parish they're born in. But, as Vallely points out, contributing to the county does not stop at developing players like Walsh, Moriarty or Kennedy.
"We would be appreciated. A few years ago we had five referees - we had three senior and two underage. We were providing referees and John Kennedy, who was involved with coaching the minors and under 21."
Geraldines received 64 tickets for today's final, with precedence given to mentors and club officials - who have benefited from some impromptu coaching of their own.
"Last year we were having an Under-10 hurling match in Cornelscourt," recalls MeEnery. "I told the lads, 'I think you're up against it today' because of who was on the opposite sideline.
"There was Jim Gavin. He came over and spoke to them after and he went down to talk to young lads who were coaching in the academy. Even though Dublin is a big place, it is easy to get access to the guys.
"The rise in Dublin football means the county board can look after a club like us and give us resources and give us a GDO, there is more of an interest. There is more of an interest in terms of getting players involved," says McEnery.
"It has coincided, loosely enough, with the dominance of the Leinster rugby team and Cabinteely becoming a League of Ireland club. If Dublin hadn't been as dominant, we would have struggled a bit, against the rugby in particular."
And what does a resurgent Kerry mean for Asdee?
"It is great for the supporters, but we are not relying on Kerry doing well because it is bred into people in Kerry to play the game."
Follow the All-Ireland football final via our live blog on RTÉ.ie/sport and the News Now app, listen live on RTÉ Radio 1's Sunday Sport, or watch the Sunday Game on RTÉ2 from 2.15pm.