While five in a row has never been done before in football or hurling, six in a row has. That makes sense, right?
The Dubs' current Drive for Five will conclude in either success or failure on Sunday, marking them out as possibly the greatest team of all time or making heroes of Kerry's current crop of young players.
And even if Dublin do manage to hang on to Sam Maguire for a record fifth season in succession, the dozen players who have helped to compile the five in a row will still have a bit of catching up to do on Jack Lynch.
Football, was a very secondary interest for me, as indeed it was to Cork city in general, at the time. There didn't seem to be much prospect for Cork football then because of the pre-eminence of Kerry
Lynch was Taoiseach for nine years over two spells (1966-'73 and '77-'79) at one of the most tumultuous times in Irish history, which included the start of the Troubles in Northern Ireland and the country's accession to the EEC (now the EU).
And before all of that he was a Cork hurler and footballer, winning All-Ireland medals in the small ball game between 1941 and '44, the sport's first four in a row powered by the genius of Christy Ring, in football in '45 and another in hurling for good measure in '46.
That's how six in a row was won – and it could have been more.
"Indeed, I blame myself for failing to make that record seven, for we reached the hurling final again in 1947, this time to lose to Kilkenny by a single point," he explained in an extraordinary essay about his own life published in Magill magazine in 1979.
"I had the equalising of the game twice in the closing minutes, but hit wide on both occasions."
Lynch is a towering figure in Irish history because of his sporting and political achievements.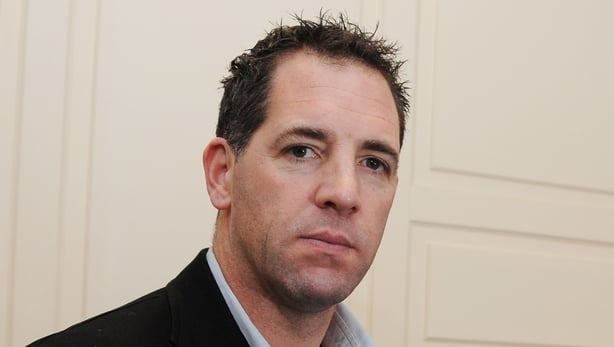 "He went to North Mon, which was a hurling nursery, so his entry into sport was typical," said historian Mark Duncan. "But his sporting career was completely atypical. What he did in the forties was an extraordinary achievement."
Lynch made his senior debut in the 1935/36 league campaign against the great Limerick team of Mick Mackey that dominated the Munster championship, which was still a straight knock-out competition, in that decade.
He played in his first All-Ireland final in 1939, beaten by Kilkenny on the day that World War II broke out in what became known as the Thunder and Lightning final. He was back again in '41 and this time there would be no disappointment.
"I played practically all my games for Cork at midfield, although I started at left half-back and played a few times at right half-forward," he recalled. "Towards the end of my career, when I was slowing down, I was moved to full-forward. I was at midfield for all the All-Ireland finals, including our first victorious one, in 1941.
"We played only one championship match before reaching the final that year. That was again against Limerick and this time we won easily by 8-10, to 3-02.I was playing well in that 1941 final, before first being injured and then being forced to leave the field.
"However, Cork won by a huge margin, 5-11 to 0-06 (against Dublin) and Cork was set on a remarkable course, which was to yield four All-Ireland titles to the hurling side in five years."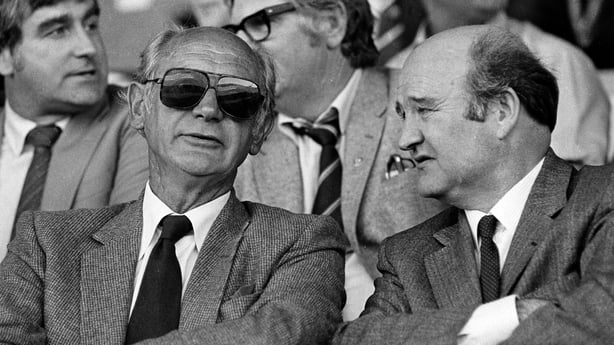 And in that gap year the Rebels won an All-Ireland football title with Lynch as a key player.
By this stage he had moved to Dublin, transferring from his beloved Glen Rovers, and their sister football club St Nick's, to the Civil Service club in the capital.
"I was fortunate in having another string to my bow that year, in being on the Cork football side," said Lynch, who died in 1999.
"Football, was a very secondary interest for me, as indeed it was to Cork city in general, at the time.There didn't seem to be much prospect for Cork football then because of the pre-eminence of Kerry.
"Through playing football with Civil Service, I began, really for the first time, to take football seriously and play in the company of players to whom football was their only sporting interest. 
"I think this helped me greatly in the game and because of this I got onto the Cork side which beat Cavan in the 1945 All-Ireland final."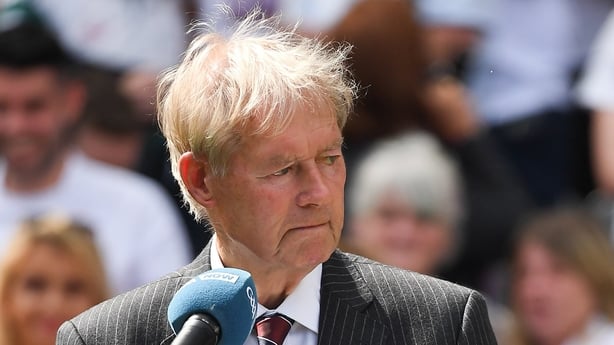 Lynch played his last competitive hurling game in a Munster final defeat to Tipperary in 1950 and his last football match was for St Nick's in the cork championship of 1951.
"I only ever saw him play once, for Civil Service, I couldn't tell you the year, but I moved up to Dublin in 1948 so it was around then," said legendary RTÉ GAA commentator Mícheál Ó Muircheartaigh. "I met him many times after that.
"He gave the oration at Christy Ring's funeral and I remember sitting in beside a man in the church who told me a story.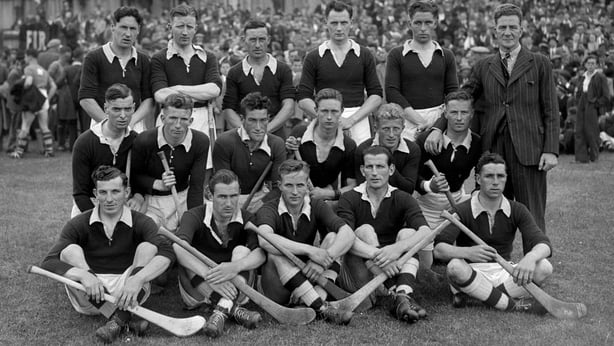 "He was captain of the Glen when he was younger and Jack had retired the year before. They were in the county semi-final and he asked Jack to come back for the semi-final and hopefully the final.
"He pulled the letter Jack wrote back out of his pocket and showed it to me. 'Thank you for thinking of me, but I have to reject your kind offer because it would mean dropping a promising young fellow for the sake of an old fellow'.
"That was Jack – always thinking of others. He was an extraordinary man, always very, very cool and casual about everything. He loved meeting people, particularly past players from all counties."
If Dublin do win five in a row this weekend they will have made history. But they'll have to do six before they can match Jack Lynch's remarkable achievement.
Follow the All-Ireland football final via our live blog on RTÉ.ie/sport and the News Now app, listen live on RTÉ Radio 1's Sunday Sport, or watch the Sunday Game on RTÉ2 from 2.15pm.