A little over ten years ago Dublin football reached its lowest ebb, hammered and humiliated by a joint-record 17 points by Kerry in an All-Ireland quarter-final.
In 2009 Dublin went into that last-eight game as favourites, something they wouldn't have been used to against the Kingdom, and within four minutes they were four points down and on their way to a hiding.
First-year manager Pat Gilroy admitted afterwards that his team were 'like startled earwigs'. Few knew it at the time, but that was the start of a journey that would take in six of the ten subsequent All-Ireland titles.
Here RTÉ Sport takes a look at five key milestones along the way that turned the Dubs from a laughing stock into one of the greatest winning machines the GAA has ever seen.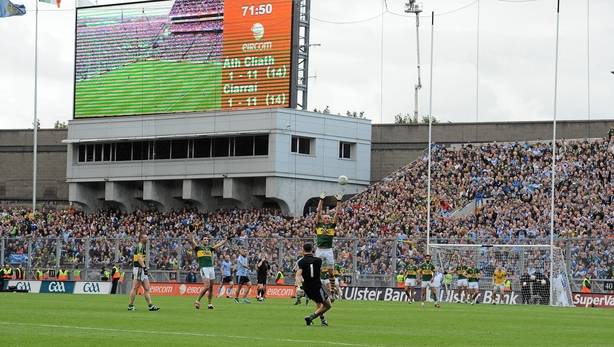 1. 18 September, 2011 - All-Ireland final
Coming barely two years after that startled earwigs moment, Dublin's first Sam Maguire win in 16 years was definitely the sweetest in living memory. The simple fact of the matter is that Kerry were the better team.
The Kingdom were four up and cruising in the second half. Their mistake was to play keep-ball around the middle third rather than driving home their advantage.
The last ten minutes of this one were chaotic and unforgettable; Kevin McManamon scored a goal, got away with a double hop, Kevin Nolan equalised and Bernard Brogan put Dublin ahead. Kerry's Kieran Donaghy levelled with an outrageous point only for goalkeeper Stephen Cluxton to win it with the most dramatic of frees.
The seal was broken – all it took was one win and everything else has followed from there.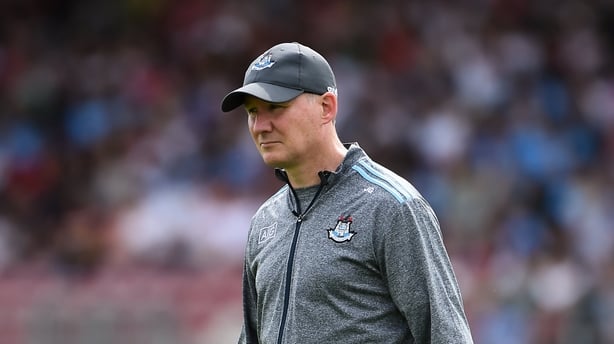 2. 6 October, 2012 - Jim Gavin's Appointment
Gilroy stayed on for another season after the '11 win and it ended in semi-final defeat to Mayo. Retaining Sam Maguire wasn't something done in Dublin since the 70's and was always unlikely in this case given the celebrations that followed Cluxton's kick.
The next appointment as Dublin senior football manager was key and Gavin was the chosen one from a long way out having masterminded the All-Ireland Under-21 wins of 2010 and '12, nurturing a golden generation of players such as Jonny Cooper, James McCarthy, Dean Rock, Ciarán Kilkenny and Jack McCaffrey.
Gavin has proven himself to be one of the shrewdest, most ruthless and, crucially, most successful managers in football history.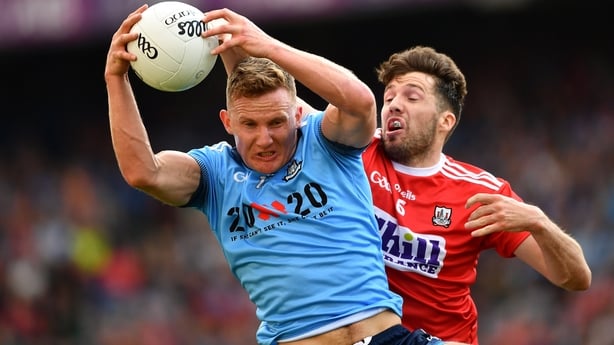 3. 10 January, 2013 - Kilkenny comes home
Ciaran Kilkenny had only started a single senior championship game for Dublin at this stage and it could have been his last appearance too after he moved to Australia to join Aussie Rules outfit Hawthorn.
But shortly after Christmas in 2013 he decided that he was returning home to play for club and county. It was a major statement in terms of the kind of draw playing for the Dubs offered and a huge boost for the Boys in Blue.
While Paul Mannion and Con O'Callaghan may have outshone him so far this season, Kilkenny has been the fulcrum around which the Dublin attack has pivoted and it's doubtful they would have achieved as much without him.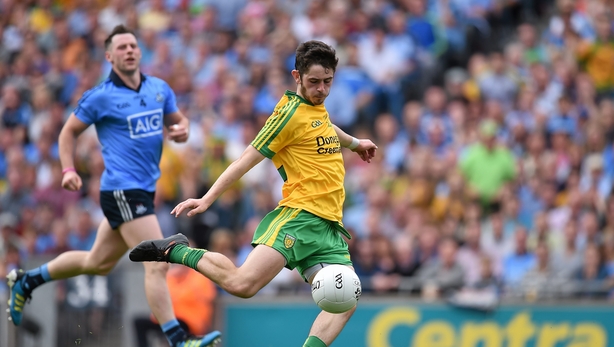 4. 31 August, 2014 – All-Ireland semi-final
Six seasons in and this remains the only championship defeat that a Jim Gavin team has suffered and it was the makings of the four All-Ireland titles that followed.
Dublin were on the brink of sinking Donegal in this game, beating their organised defence with glorious points from distance. Had they taken any of the goal chances that came their way early on it would have been a done deal.
But it was Donegal that got the first goal. Gavin doubled down and his all-out attacking tactics were ruthlessly exposed by Jim McGuinness's team. It was a hard lesson, but one that was well learned.
From then on Gavin paid much more attention to stopping the opposition, with Cian O'Sullivan drafted in as sweeper pretty much ever since.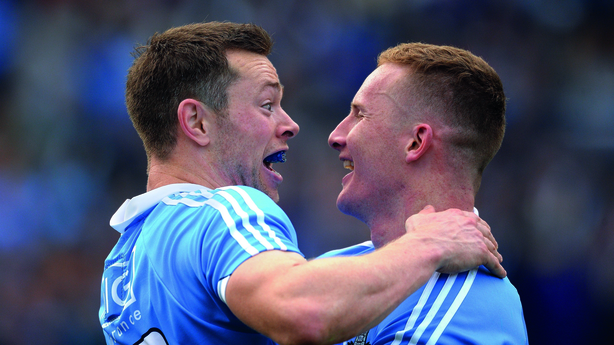 5. 17 September, 2017, All-Ireland final
This is the closest that Dublin have come to defeat in an All-Ireland final in their current glorious era.
Mayo did nearly everything right in terms of match-ups and tactics. Dublin didn't. Eoghan O'Gara was a left-field choice to start and was whipped at half-time, when Jack McCaffrey got injured Paul Flynn, later taken back off, was first sub in when Diarmuid Connolly was left on the bench.
They got away with it though, Donal Vaughan's sending off to match the red card picked up by Dublin's John Small cost Mayo. Connolly eventually came on to make a match-winning contribution and the Boys in Blue had three in a row.
Follow the All-Ireland football final via our live blog on RTÉ.ie/sport and the News Now app, listen live on RTÉ Radio 1's Sunday Sport, or watch the Sunday Game on RTÉ2 from 2.15pm.