Dónal Óg Cusack believes that the demands of inter-county management can have a negative affect on the physical and mental health of those involved.
Being a boss at the top level is now the equivalent of a full-time job, which usually comes on top of a nine-to-five day job and often family commitments.
Speaking on the latest episode of the RTÉ GAA Podcast, Cusack, who won three All-Irelands in goal for Cork hurlers and had two years in Clare's backroom team as coach and selector, knows only too well the commitment involved and the toll it takes.
We need your consent to load this SoundCloud contentWe use SoundCloud to manage extra content that can set cookies on your device and collect data about your activity. Please review their details and accept them to load the content.Manage Preferences
Listen to the RTÉ GAA Podcast at Apple Podcasts, Soundcloud, Spotify, or wherever you get your podcasts.
"It's actually a thing that you often see with managers/coaches – I know that when you are being so conscious for everyone else's well-being that you forget about your own well-being," said the former All-Star.
"It's a big challenge for managers and coaches to actually look after their own physical and mental well-being."
Cusack points out that many managers with young families may not see their children from one end of the week to the next or, if they do, only for short snippets of time due to their inter-county roles.
"It's not just you making the sacrifice, it's everyone around you; your family and your friends," he explained.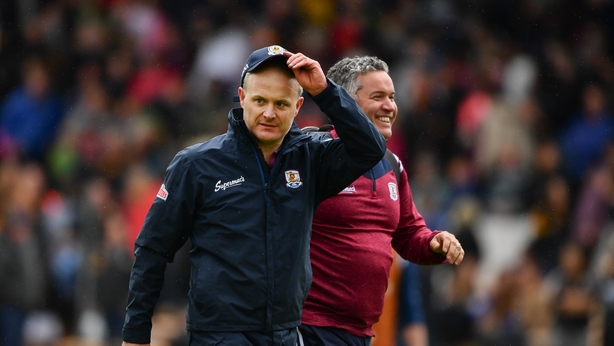 "We all see the manager on the sideline and in their interaction with the media, and there is a serious amount involved in both of those aspects. It's the unseen – you might have 40 players on the squad and anything up to 30 in a backroom team so that's a huge operation that you're taking responsibility for.
"You're very conscious of trying to balance the welfare of the players. You're worrying about what's going on in their lives whilst also trying to push them to the absolute limit of their physical and mental capacity.
"Then there's the thought time, which is one of the most valuable aspects of your time. Most of these managers have jobs which take up a fair amount of their energy, but I'd imagine that every other second of their thought time is taken up by managing teams."
Former Galway manager John McIntyre said, speaking to RTÉ Sport, that he believed that Micheál Donoghue's decision to step down as Tribesmen boss this week was prompted by the wish to spend more time with his young family.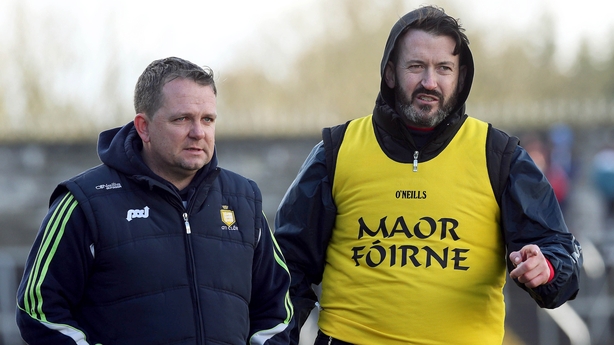 Cusack went on to explain the amount of time it takes just to plan and run a training session and how this can eat into your private life.
"Look at Micheál Donoughue – just over 12 months ago everyone was talking about their potential to go on and dominate, their superstar, stellar players and now we see it that Micheál has resigned," he said.
"Having said that, I'd imagine he'll look back and he was happy to make those sacrifices. It's definitely a factor in management.
"There are very few managers or coaches who are there any less than two hours before the session. The session is anything from 70 to 90 minutes and then afterwards you have your review of the session and so many other things to do.
"I would have gotten home late, if you're training at 7.0 it would often be after midnight. That would be the same up and down the country."