Galway GAA were taken completely by surprise when a letter was handed in announcing that Micheál Donoghue had stepped down as manager of the Tribesmen's hurlers.
Just last November the Clarinbridge man was given a two-year extension in the role and was expected to remain on until the end of 2020 at least.
But Tuesday night's bombshell sees him walk away with an All-Ireland, two Leinster titles and a league crown in four seasons in charge.
Now Galway are tasked with the job of replacing their most successful manager since Cyril Farrell in the 1980's, something they weren't expecting to have to do. Relations between boss and board were at time strained, though this news wasn't seen coming.
They can take some solace that at least they have time on their side. The local championships got back into full swing last weekend and the county team wouldn't be expected to get together again before October.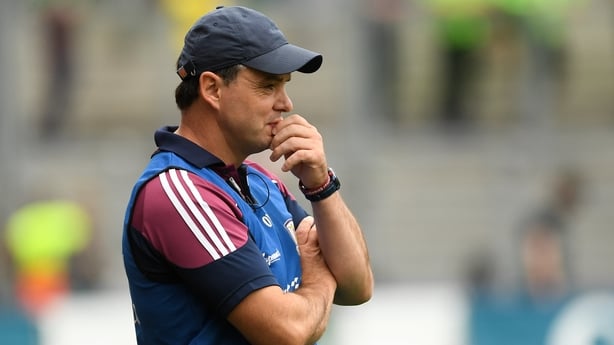 The process will start shortly and Galway County Board Chairperson Pat Kearney said that they hoped to have Donoghue's successor in place by 1 October, meaning they will have a full pre-season.
Despite the shock, one thing remains certain - this is a pivotal appointment for Galway hurling because the Tribe are still one of the best sides in the country notwithstanding their early exit this year.
Whilst we may have just had an old firm All-Ireland final between Tipperary and Kilkenny, the pairing that started the decade, the race or the Liam MacCarthy in 2020 seems as open as it has ever been.
Tipp are looking to go back-to-back for the first time since the '60's to frank their greatness, Limerick, champions in 2018, will still be hurting from their surprise semi-final exit to the Cats, while the men in stripy jerseys proved that they haven't gone away.
Leinster champions Wexford will be kicking themselves that they didn't beat Tipp in their semi-final, Cork looked like they were going to get the better of Kilkenny for long stages of their quarter-final and teams like Clare and Dublin are operating at a level just below, looking to step up.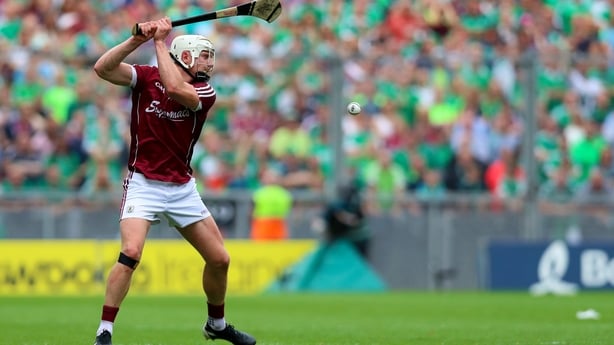 Galway have a seat at the top table, though their reservation could be very quickly cancelled and another poor season could badly stall their progress. Two seasons without an All-Ireland quickly goes to three and so on into a drought, as they know too well - the average waiting time between their five All-Irelands is 23 years.
Their reliance on Joe Canning, as highlighted by their exit without him due to injury this season, will be one of the most pressing issues that the new man in the job will be looking to address.
This reliance is only heightened by doubts over the future of New York-based Johnny Glynn, while other senior panel members may also be considering their short-term future.
Current Under-20 manager Jeffrey Lynskey, who enjoyed a hugely successful spell as Galway minor boss, is amongst the front-runners for the job, as is his successor at the Under-17 grade Brian Hanley, who finished off an All-Ireland three in-a-row started by Lynskey in last weekend's final.
It remains to be seen whether or not Dublin manager Mattie Kenny is interested in a return to his native county following an up-and-down first season in charge in the capital, that included knocking Galway out of the Leinster championship and losing to Laois in an All-Ireland preliminary quarter-final shock.
And the board could well look outside of their borders, as they have done in the past with the likes of Ger Loughnane from Clare taking the reigns. Anthony Daly from the Banner County is one possible candidate, as is Davy Fitzgerald should he decide to quit Wexford.
Under Donoghue, who took over in late 2015, they reached the an All-Ireland semi-final in his first year, losing to eventual champions Tipperary, 12 months later they claimed their first Liam MacCarthy since 1988 and then lost the '18 final to Limerick by a point.
John Murray brings you the latest sports stories on @morningireland, including reaction to Micheál Donoghue's surprise resignation as Galway hurling manager pic.twitter.com/m4OgNSjj3e

— RTÉ Sport (@RTEsport) August 21, 2019
"This year was a blip," said Farrell, who masterminded that '88 triumph, speaking to RTÉ Sport. "Not beating Carlow by enough and going out on scoring-difference came back to haunt them.
"There are plenty of good hurlers in the county and there are plenty of good hurlers who haven't even made the Galway panel yet, lads in the 20-to-24 bracket and they all have All-Ireland medals.
"To be honest, everyone was just expecting that Micheál would just shake up the set-up this year, liven the whole thing up, by bringing in a few to those players."
In a brief statement released to Galway Bay FM, Donoghue said: "We started out in December 2015 with the simple goal to bring success back to Galway hurling and to build a culture of professionalism and consistency in performance.
"Since then we have had some amazing days most notably the 2017 All Ireland success. After four seasons we feel the time is now right to hand on the opportunity to a new management team."