Liam Sheedy has crashed through a lot of barriers as Tipperary manager.
Having dominated the game in the 1960's they became known as a one in-a-row team and a one-a-decade team.
They won Liam MacCarthy once in the 70's, once in the 80's, once in the 90's and once in the 00's.
They had 21 All-Ireland titles won by 1965 and in the subsequent 45 years they only managed to add five more.
In that time Kilkenny plundered 21 All-Ireland wins, coming from way back to top the roll of honour with 36 titles, eight ahead of the Home of Hurling.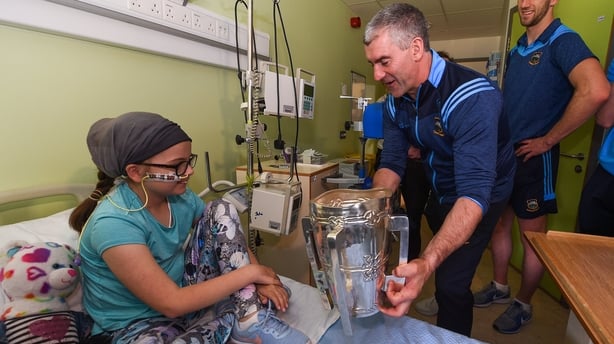 Sheedy though had a vision to make Tipp the dominant team in the small ball game. He bookended the current decade by leading the Premier County to Liam MacCarthy in 2010 and 2019. Michael Ryan won one in between in 2016, making this their most successful decade since the 60's.
The Portroe man is now the only manager from outside of Kilkenny to win more than one All-Ireland title during the 21-season-long Brian Cody era.
Jimmy Barry-Murphy, Nicky English, Donal O'Grady, John Allen, Davy Fitzgerald, Ryan, Micheál O'Donoghue and John Kiely have all done it once, but none were able to do it twice. Cody is the mastermind behind no less than 11 All-Irelands.
Sheedy's next mission, should he choose to accept it, is trying to retain the Liam MacCarthy; something Tipperary hurlers haven't managed in 54 years, stretching all the back to 1964/65.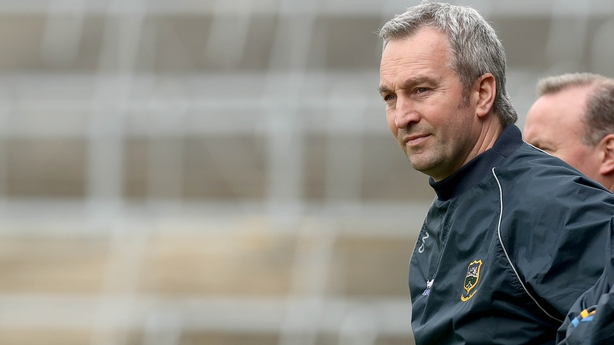 Tipp fans could be forgiven for being a little nervous, alongside elated, until Sheedy commits to another year in charge.
After the 2010 triumph he shocked his players and the wider hurling world when he announced he was stepping down as manager due to the pressure of work and his highly regarded backroom team went with him. It would be six years before they returned to the Promised Land.
"I think it's 100% that he's staying on," said Shane McGrath, who won All-Irelands in '10 and '16. "There can be no doubt about that - he'll drive on this group."
Sheedy is one year into a three-year term as manager. It could be tempting for him to walk away having achieved so much, though it may be even more tempting to stay and try to go back-to-back.
In 2016, having hammered Kilkenny in the final, Tipp seemed perfectly primed to finally retain the Liam MacCarthy. Straight after the match players and management were the ones that brought it up.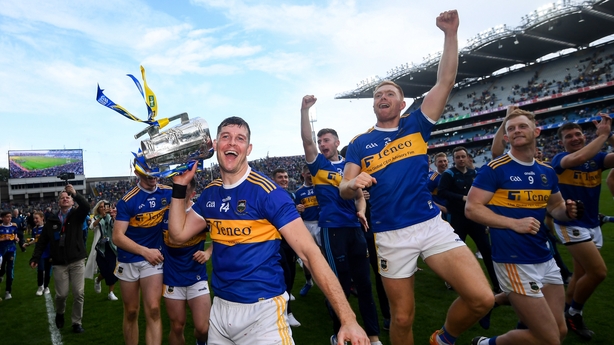 At the time Ryan said: "We are going to have to refocus. We will certainly keep our feet on the ground. We are renowned in Tipp for getting carried away with ourselves when we win – we'll see how we get on with that.
"The backroom team of people we have is very, very strong people, very mature people. I think we've learned a lot of hard lessons over the years that we need to manage victory a lot better than we have done."
Clearly it could have been managed better because 12 months later Galway were crowned the champions.
"This group will really, really want to retain it," said McGrath, speaking to RTÉ Sport. "But we really, really wanted to do it in 2010 and '16. It's just so hard to do..."
It's harder now than ever to climb those steps in the Hogan Stand to lift the cup. The minimum number of games it takes to win an All-Ireland now is seven games. In their glory years Kilkenny got away with doing it in four.
The challenge now for Tipp is to shake off the one in-a-row tag and put themselves on the list with the sport's other great teams.