Sunday's All-Ireland final was one of the more surreal in recent memory, in a variety of ways.
The scrappy nature of the first half - just six scores from play between two teams who have served up shootouts as memorable as in 2014 - the intense rain showers, and the scarcely deserved half-time lead for Tippeary were among them.
But perhaps the strangest sight of all was seeing a Brian Cody Kilkenny team beaten with half an hour left to play.
When John 'Bubbles' O'Dwyer swept home a superb pass from Seamus Callanan to make it 3-12 to 0-13 in the 42nd minute, the 14 remaining Cats already looked doomed, not something you would ever have felt about the four-in-a-row-winning side of the previous decade.
Kilkenny went on to lose by 14 points, the heaviest Championship defeat of Cody's wildly successful 21-year era.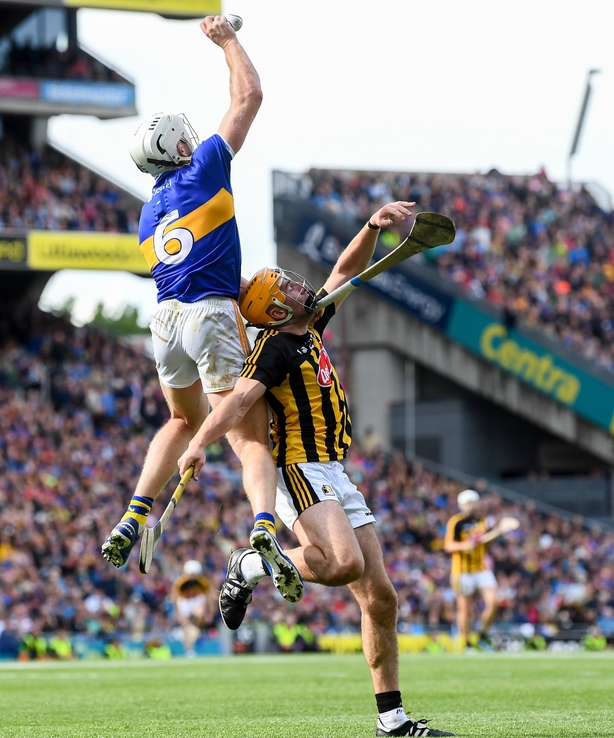 In every facet, his team were dominated. They won only 35% of their own puckouts, compared to Tipperary's 77%.
They failed to score a goal in a final for the first time since the drawn 2012 decider against Galway (they won the replay) and for just the second time under Cody.
We were told Kilkenny would outwork Tipperary, and they appeared to do so at first, but only for the first 20 minutes. They had 35 tackles to Tipperary's 40, one hook against three and four successful blocks as opposed to five.
They did hit less wides (6 v 11) but that was partly down to them having half the number of scoring chances from play (18 v 36).
Though it won't quite ignite the type of 'team of the noughties' debate that so annoyed Pat Spillane, this nonetheless felt like a statement win by Tipperary.
From being dismissed as a 'one a decade' county, they end the 'teens' with three victories, each in increasing margin of victory (eight points in 2010, nine in 2016, 14 this year) over their old rivals, who will doubtless refer them to the overall roll of honour, with particular attention to 2011 and 2014.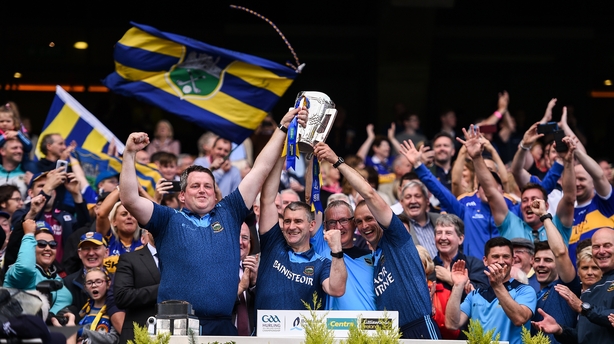 Though it remains to be seen whether the likes of Seamus Callanan, Noel McGrath, Brendan and Padraic Maher can match the legendary Jimmy Doyle-led side of the sixties and rack up back-to-back wins (as in 1961-62 and 1964-65) it is the county's most fruitful decade since that time, a fact Liam Sheedy believes should earn his team some respect.
"That means something," he insists, fresh from overseeing his second All-Ireland triumph.
"Because I think this team has had more people saying what they weren't over the last 10 years than what they were. And when people look back on this decade they'll see a Tipperary team that won.
"So I suppose we all sat and we honoured the previous captains of teams in Tipperary. But we have a wonderful group of players who have taken to the pitch in this decade and I'm delighted to see that group of players rewarded with another All-Ireland.
"Maybe instead of going back to the sixties all the time, maybe we should talk about this decade.
"Because I think at the moment in this Tipperary squad, we have some of the best players ever to wear that blue and gold jersey and that's what makes me honoured and privileged to get the chance to work with them."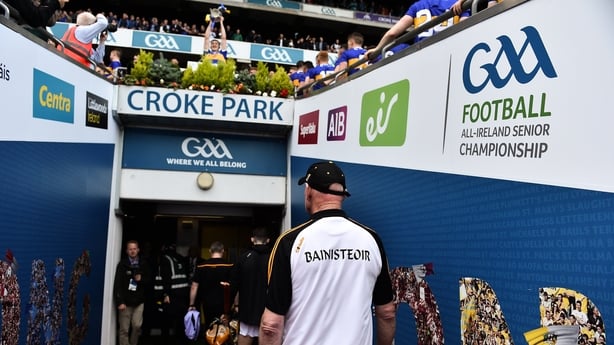 Cody can reflect on what has been another decade of staggering success by any county's standards (four wins in seven finals) but the manner of the defeat will hurt.
Though still fuming at the decision to send off Richie Hogan, he admitted afterwards that his young team - five of the starters were playing in their first final - had defied expectations to get there in the first place.
"I am here as manager of the Kilkenny hurling team who fought heroically throughout the whole game, right through out the whole year, played magnificently to get here against all the odds," he said.
"I am not being smart in saying that, that was the general expectation of the team. We had played outstandingly well all throughout the year. When the knockout matches came, quarter final and semi-final, we were excellent.
"Today again, right up to half-time, who could predict the winner of the game? Unfortunately, as it turned out, we lost a player and that is why it is being spoken about, because there are divided opinions
"We weren't good enough to take on Tipperary down a player, it's that simple."
Cody will be back, with a more seasoned team and the burning desire not to let that wait for Liam MacCarthy extend to a fifth year.
Sheedy shocked his players and supporters alike when he stepped down after the historic win in 2010. Will he stay to try and build a legacy that truly overshadows that of the 1960s Tipp team? Only time will tell.