Laois manager Eddie Brennan has questioned the GAA's ticket price hike for the All-Ireland final, saying many kids and families would be shut out of the occasion as a result. 
GAA Central Congress decided upon a price hike in January, meaning it will cost €90 to attend this Sunday's All-Ireland hurling final between Kilkenny and Tipperary. 
GAA President John Horan defended the price increase at the time, saying the value compared 'favourably' with other sports and said it was the first price rise since 2011. 
Brennan, who won eight All-Ireland titles for Kilkenny between 2000 and 2011, says the price hike will act as a barrier to families. 
He suggested that the GAA might think about graded tickets in different sections of the stadium to enable the cater for kids and families to attend.
"I think it's something that definitely merits a review," he told presenter Miriam O'Callaghan on Today with Sean O'Rourke on RTÉ Radio 1. 
"The examples I'd use is going to the Aviva to a rugby match where you have three or four categories. And you want to pay for a really good ticket, then you go and pay for that ticket and you get a good location.
"If you don't want to and you want to bring a young fella, it can be a cheaper day.
"We have to cater for the grassroots, the very thing the GAA stands for and the thing we use our slogans to promote the thing. If you have two parents and two kids and decide you're going to go to the All-Ireland.
"There's the travel, the food and the four tickets at €90. And you could pay €90 and be sitting at ground level behind the goal or in the corner and being the same price as a prime location in the middle of the stadium." 
Brennan composed a scathing tweet on Sunday, saying "youngsters who attended all games are going to get nailed" while the "corpo brigade turn up and just get scuttered." 
And there's youngsters who have attended all games gonna get nailed for 90 when the corpo brigade turn up & just get scuttered que the "grass roots being catered for" mumbo jumbo line https://t.co/6qZLKGAqjf

— Eddie Brennan (@NedzerB13) August 11, 2019
He said corporate hospitality attendees are entitled to spend the day as they wish but said it was disappointing that they would vacate seats during matches while fans of either county were not able to attend. 
"I've experienced it (big games) from a lot of levels, as regards working at it and different things. But the reality is there's a lot of people go to All-Ireland finals and they're not too pushed really. They're not supporters of counties. 
"I've seen it in some of the corporate boxes and they're no more interested in the match than the man on the moon. There's seats left vacated in the corporate box areas and they're inside availing of the refreshments. 
"And that's okay. That's what they're entitled to do. But I think it's disappointing that we have families where parents say I can't bring the kids because I can't afford it."
"I've seen it in some of the corporate boxes and they're no more interested in the match than the man on the moon. There's seats left vacated in the corporate box areas and they're inside availing of the refreshments. 
Brennan said he accepted that certain customers will pay what they wish for a premium ticket but argued there should be cheaper family-style tickets provided for elsewhere in the stadium.
"We understand the All-Ireland finals in hurling and football are the showpiece event. If you're a paying customer and on your own, €90 is not bad for the entertainment and the experience you're going to get. And you can say I was there when Dublin did the 'Drive for 5' or whatever.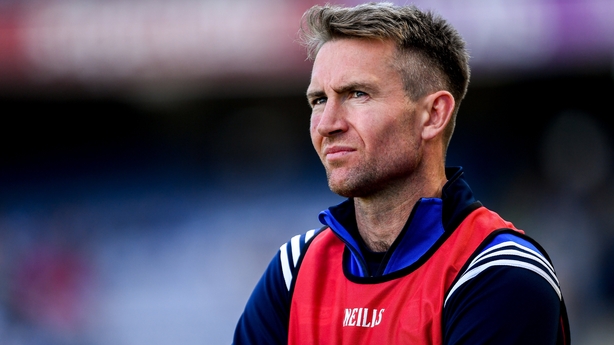 "But the reality is you're depriving kids of 12, 13, 14 the chance to go to a day like that. Simply because parents are going 'we can't afford that.'
"If you're coming up from the outer reaches of the country, it's an expensive day out to put the four people on the train, to feed them, maybe come up the night before and look for an accommodation. You're looking at a very, very expensive weekend.
"Can we assign certain areas to a lower category and a family category ticket? 
"Absolutely, there's the corporate side.If any customer wants to pay whatever it is - I'll just throw out a figure of €150 - to sit slap bang in the middle of the Hogan Stand or the Cusack Stand, where the better seats are, then so be it. That's your prerogative. 
"But maybe try and cater for the families that are going to all the matches, they're going to the league matches and showing loyalty to their county. Can we make it within their reach to an All-Ireland final?"
Brennan added that the ticket allocation system was dated and priority should be given to those who've attended all season. 
"I'd even go so far as to say that the ticket allocation system, while it has merit, is probably dated. The GAA send out tickets to every club in Ireland, and it was maybe good on its merits back then.
"But I think now the tickets should first and foremost go to people that are supporting their teams all along.
"They should be entitled to say I've been at all the matches and then be offered tickets. And then filter them out to everybody."
Follow the All-Ireland hurling final between Kilkenny and Tipperary (Sunday 3.30pm) via our live blogs on RTÉ.ie and the News Now app, watch live on RTÉ2 or listen to radio commentary on RTÉ Radio 1 and RTÉ Raidió na Gaeltachta.