Donegal's Michael Murphy is broadly in favour of the current Super 8s structure despite his own county's struggles under the format. 
For the second year running, Donegal won the Ulster championship but failed to get past the Super 8s stage, while provincial rivals Tyrone marched on in both summers. 
Two of this weekend's All-Ireland semi-finalists, Mayo and Tyrone, have suffered two defeats thus far in the championship, while Donegal were banished at the weekend after their only loss this summer. 
But Murphy, who was named Footballer of the Month for July, isn't inclined to hold this against the new structure, pointing out that Donegal had their fate in their hands on the final Super 8s weekend in both 2018 and 2019. 
Donegal captain Michael Murphy believes that the Super 8s is a "fair structure" but that it might be too early to give a final verdict on the revamped All-Ireland SFC quarter-finals #GAA pic.twitter.com/fRAin5p5bM

— RTÉ GAA (@RTEgaa) August 7, 2019
"The big positive for players is that there's an increased number of games," Murphy told RTÉ Sport.
"It's what we as players want. The league format is a very good format that we all enjoy it because there's games coming thick and fast every week.
"Is two years enough to trial it? I'm not too sure. It may take another year or two yet. I know us in Donegal, we put huge faith and pride and belief in the Ulster championship and any time we go out to play in it, we're going out to try and win. 
"I do think the Super 8s is a fair structure after that. It hasn't done us much benefit over the last two years! But at the end of the day, we were still going into the last round of fixtures with everything in our own hands. I think that's all you can ask for. To make a harsh judgement on it at this stage after two years is quite difficult."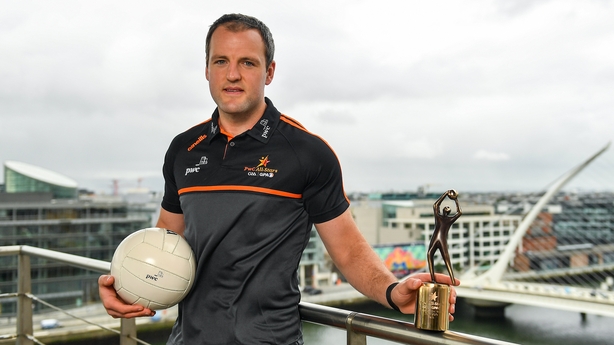 The jarringly low-stakes contest between Tyrone and Dublin in Omagh in Sunday provoked a fresh round of criticism over the format but Murphy points out a return to pure knockout would be the only guarantee against dead-rubber encounters. 
"The only real way you'll stop that (dead rubber games) is if you just go back to the cut-throat nature of do-or-die games. Is that the right way? I don't know if it's going to give us enough games.
"From a playing point of view, the increased number of games that the Super 8s offers is the way we like it. I think it's a fair route and the best team will win the All-Ireland. 
"The six-day turnaround is difficult. I know the way our squad was getting depleted near the end, it would have been difficult for us to get going again. But it's the same for all teams, that's the only fair way we can say it. It's the same for Dublin, Kerry, Mayo, Tyrone but the six day turnaround is difficult in championship football."
---
DO THE SUPER 8s HAVE A FUTURE?
---
Murphy admitted he and his teammates were "gutted" after the loss in Castlebar, acknowledging that Mayo fully deserved their win. 
On the matter of Mayo's rather daunting assignment next weekend, the Donegal attacker gives them a chance but admits it's hard to see this 'extraordinary' Dublin team failing. 
"They've always been very, very close to Dublin. 
"Dublin have played at an extremely consistent level over the last number of years, something that we've never seen in our lifetime. 
"It'd be hard to see it but from the levels that Mayo brought last weekend, they won't be afraid of it." 
Follow Dublin v Mayo (Saturday, 5pm) and Kerry v Tyrone (Sunday, 3.30pm) via our live blogs on RTÉ.ie and the News Now app, watch live on RTÉ2 or listen to radio commentary on RTÉ Radio 1 and RTÉ Raidió na Gaeltachta.