Bernard Flynn believes Wexford are "crying out" for a manager in the mould of Paul Galvin.
News that the former Kerry player is set to take charge of the Wexford footballers has been met with a mixture of surprise and intrigue, with Galvin expected to be confirmed as manager subject to a county board vote next month.
Flynn, a two-time All-Ireland winner with Meath, believes that Galvin may just be what the county need after a disappointing few seasons.
Wexford were relegated to Division 4 of the League in 2018, and failed to gain promotion back to Division 3 this year. In the Championship, they suffered a preliminary-round defeat to Louth in Leinster, with manager Paul McLoughlin stepping down following an 18-point loss to Derry in the qualifiers.
Flynn thinks that the presence of a character like Galvin may be just what Wexford require to revitalise their football team, citing the success that Davy Fitzgerald has enjoyed with the county's hurlers, who this year reached the All-Ireland semi-finals and won a first Leinster SHC title in 15 years.
"I would say it has probably shocked a lot in the footballing world, particularly down in Kerry," Flynn told RTÉ Sport.
"It's an interesting one. I would say there will be no in between with this, it will either work, or it won't.
"What I would say is that Wexford are probably crying out for a personality and a figurehead. Look at Davy (Fitzgerald) with the hurling. So I can see where they are coming from, but it is a big surprise."
The job would be Galvin's first role in management. Since retiring from inter-county football for the second time in 2016, the four-time All-Ireland winner and three-time All Star has worked in a variety of roles, including fashion and media.
"I think he'll be quite upfront. I think he'll be very honest, very straight. The way he played, I think that will be his personality," Flynn said.
"And I hope, genuinely, that it goes well for him. It's a very bold and brave appointment by Wexford.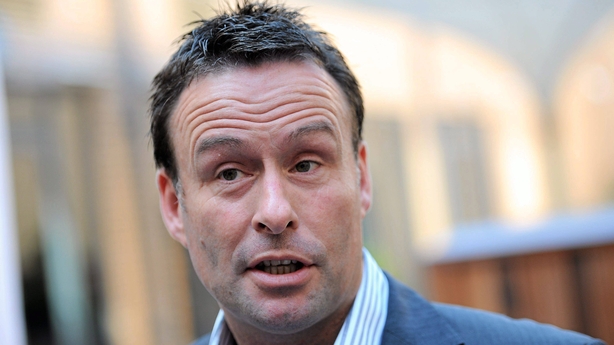 "If you look and read what he is about, and his analysis and his columns, he thinks very deep about the game. I've liked some of the stuff, I've read it, and he thinks pretty deeply and might shock a few people, the way he goes about things.
"I think it will be upfront, it will be honest, and he won't buy any fools. If you're not doing, it you'll be out. He will want guys committed, like himself.
"But it is a big call, particularly for his first job, and promotion is the key (next season). Division 4, I would say they have to get out of that division, and then the Championship will take care of itself. 
"To me, it is a leap into the unknown, and it's a very brave move from his point of view. If you look at the business he's in, he's doing very well off the field.
"Sometimes maybe a guy like that, and I don't know, I haven't spoke to him, (I) think why is he doing this? And maybe he's testing himself.
"Some of us, when you finish (playing), you still like to be involved, you want to test yourself. So there is something eating away at Paul Galvin that has made him make this decision.
"With all due respect (to Wexford), he probably could have got an easier job, but if he gets promotion, gets up on the ladder, keeps going, and lasts a couple of years, maybe he will build from there."