The final round of Super 8s fixtures isn't all that the GAA might have hoped for. Group 2 holds little interest. The Cork-Roscommon game in Páirc Ui Rinn is basically a challenge match while Tyrone and Dublin's meeting is simply a matter of sorting in which order the teams progress through the group. 
Given that the loser in Omagh will garner an extra day's rest ahead of the All-Ireland semi-final, there are doubts over the extent to which either team, particularly Tyrone, will be gunning for victory. Dublin probably have the strength in depth to ignore such concerns, and anyway, tend to take a remorseless approach towards the business of winning. 
In Group 2, Meath are already eliminated and even a draw would suit Kerry, who are heavily favoured to win in any event. That leaves most of the focus on Group 2's other game, where Mayo and Donegal meet in a winner-takes-all game on Saturday evening. A draw will be good enough for Donegal courtesy of the point gained against Kerry in Croke Park. It's all on the line in Castlebar. 
The Ulster champions' form has been easily the more impressive in summer 2019. Countering that, others have pointed out that Mayo enjoy home advantage this weekend.
Except there are good statistical grounds to doubt the extent of this 'advantage'.  
Mayo's home form in the modern era has been distinctly average. Since 2011, they've won just 24 of their 46 games in Elverys MacHale Park across both league and championship.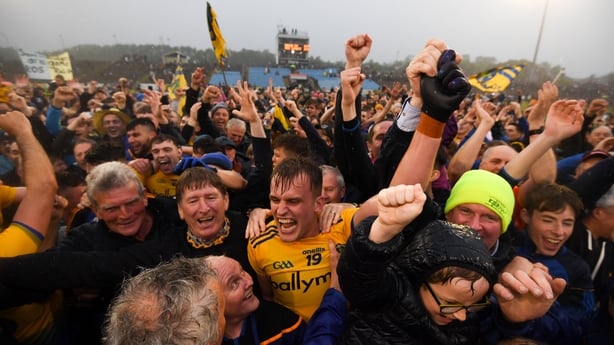 They've lost three of their four Connacht championship games at the venue in the past five years, the defeat to Roscommon in May following on from losses to Galway in 2016 and 2018. The only Connacht championship victory at their home venue in the past five years was an underwhelming win over an inexperienced Sligo side in 2017.    
Crowd impact
Home advantage is a long established phenomenon in team sport, one which has been attributed to a variety of factors including familiarity with surroundings and the supposed boost provided by a vocal home crowd.
In fact, the home crowd does have an impact, but only to the extent that they can exert an influence over the referee. 
Several years ago, Alan Nevill, a statistician and Professor of Sport at Wolverhampton University, conducted an experiment to test the influence of the crowd on referees.
He had 40 referees judge a total of 47 incidents from a randomly selected Premier League match - the Liverpool-Leicester City game from the 1998-99 season. 
Half of the referees watched the game with the crowd noise turned up, while the other half watched with the crowd muted. 
The results showed that those who viewed the game with crowd noise awarded significantly fewer fouls (15.5%) against the home team. 
The consensus view nowadays among those who've studied the topic is that the subconscious bias of referees - in particular the unconscious desire not to aggravate the larger home crowd - is the primary factor driving home advantage.
This explanation is bolstered by other data points. It's been established that home advantage dips in stadiums with running tracks, where the crowd is more remote from the action. When the instant replay challenge was introduced in the NFL in the late 90s, it also resulted in a drop in home advantage.  
The question here is how this research could be applied to home advantage in Gaelic Games.
Studying the records of Round 1, 2 and 3 qualifier games - after that, the games shift to neutral venues - since 2010 reveals that away teams are beating home teams 101 victories to 98. 
This, however, is skewed by the stipulation, in recent years, that Division 3 and 4 teams are automatically entitled to home advantage when playing qualifiers games against teams from higher divisions. 
Back in 2013, Rob Carroll of Gaelic Stats examined qualifier games over the previous five years where both teams were in the same division. Out of 16 such encounters, the home team won out 81% of the time.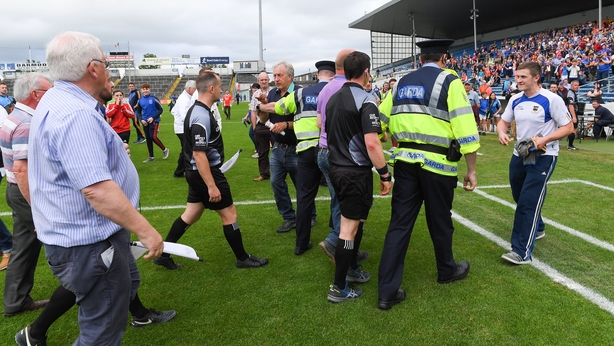 This might offer a truer picture of the nature of home advantage in the qualifier matches, although admittedly the data is a few years old. 
In provincial ties, however, where no such stipulation exists, the advantage for home teams is fairly minimal. 
Once one excludes games where the away team nearly always wins - games involving New York and London - and where the home team almost always wins - matches involving Dublin - then the record in provincial games since 2010 is 86 home wins and 79 away wins. 
The Connacht factor
In the Munster football championship, where there exists a wide gulf between many of the teams, home advantage seems almost negligible as a factor. 
In Leinster, games in neutral venues proliferate while matches involving Dublin (almost all in the capital) tell us more or less nothing. Outside of that, home teams enjoy only a slight advantage since 2010. 
Ulster is the one province where home advantage does seem to exist as a factor, although it's hardly dramatic, with 30 home wins as against 22 away wins since 2010. 
Home advantage seems especially redundant in Connacht, where Mayo reside.
This is not exclusive to Mayo. 
Since 2010, even when one excludes games involving London and New York, away teams have won 20 Connacht championship games compared to 15 home victories. 
Venue is especially irrelevant to the Galway-Mayo rivalry. The match-up between Connacht football's two traditional powers has been exceptionally even in the modern era, with both sides sharing ten wins apiece in the provincial championship in the last quarter of a century (starting in 1995). 
Each has won five apiece both away and at home.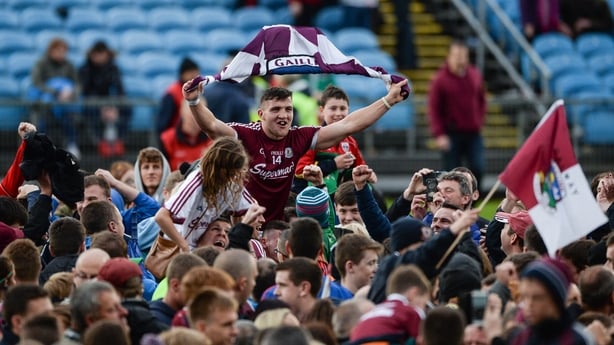 Galway supporters often lament their record in Salthill with the romantics yearning for a return to Tuam, the spiritual home of football in the county. 
This conveniently forgets the fact that the last great Galway side - the John O'Mahony managed team of '98-'03 - couldn't win at Tuam Stadium either. (The only game Galway didn't win in the glorious summer of 1998 was also the only game they didn't play in Tuam, the drawn Connacht decider with Roscommon. In 2001, they were stunned by the Rossies in their beloved hallowed turf. Availing of the new-fangled qualifiers, they proceeded to win an All-Ireland, no doubt helped by the fact that they weren't asked to play in Tuam again.) 
It was curious to watch Roscommon move heaven and earth to insist the 2018 Connacht final be fixed for Hyde Park. Had they perused the stats a little further, they mightn't have bothered. 
Whether in Tuam or Salthill, the Rossies have beaten Galway three times in the championship in this century. By contrast, Roscommon are stuck in a Hyde Park losing streak against Galway which stretches back to 1998. 
Seen in this light, Mayo's ropy record in their home ground is of a piece with the rest of their province.
Listen to the RTÉ GAA Podcast at Apple Podcasts, Soundcloud, Spotify, or wherever you get your podcasts.
---
Early Super 8s picture
At Super 8s level, we're still dealing with a small sample size but the clear advantage to home sides hasn't been borne out yet. 
Of the eight 'home and away' ties in 2018 - excluding Dublin's 'neutral' games - five were won by away teams, two were won by home sides, and one finished a draw. 
In the inaugural Super 8s campaign, away sides had a ball. Donegal won in Roscommon, Tyrone won in Donegal, Dublin won in Tyrone, Galway won in Kildare, and Monaghan won in Galway.
The overall picture - and the bad news for Mayo this weekend - suggests that home advantage is quite a marginal factor in the football championship, particularly in provincial encounters and, so far, in Super 8s matches. 
Admittedly this hypothesis has yet to be tested, but it's reasonable to wonder whether the desegregated crowds at most GAA games might be watering down home advantage. 
Nevill's study found that referees were subconsciously affected by crowd noise, whether it be by having their first impression of an incident reinforced by baying supporters, or by an unconscious urge to get a crowd off their backs. 
It is only a theory but the desegregated nature of the typical GAA crowd may help to dilute this affect. Supporters grouped together en masse are more effective at building noise and creating an intimidating atmosphere. It is also probably true that away support forms a bigger proportion of the overall crowd at your average championship match, especially in provincial games between neighbouring counties. 
The Mayo crowd is famously frenetic and vocal but Castlebar, just south along the western seaboard, isn't much of a trek from Donegal.
The away side could well bring a healthy support on Saturday evening. Nothing other than a win will keep Mayo in the championship but recent history suggests that the MacHale Park factor will count for very little. 
Follow Mayo v Donegal via our live blog on RTE.ie/sport and the News Now app, or listen to live radio commentary on RTÉ Radio 1 and Raidió na Gaeltachta.