The Gaelic Players' Association (GPA) has urged Croke Park to slow down in their rush to push through a tier two football championship.
The GPA back new structures, with 60% of their players indicating that they did want a second tier in football when polled in a recent survery.
However, the players' body has counselled caution and expressed concern about the pace that the process is proceeding at.
"We are enthusiastic about the newly-formed GAA Fixture Review Taskforce," said GPA CEO Paul Flynn, in a statement released on the organisation's website.
"It is made up of stakeholders from every unit in the GAA to review the fixture calendar for both hurling and football.
"The taskforce aims to deliver a report that will lay out a road map to remedy the long-standing fixture and structural issues that are impacting player welfare and the enjoyment of our games.
"The hurling leagues and championship structures in Leinster will be key components of these discussions, but the one with the most significant momentum is the tier two football championship.
"This is why the GAA's Special Congress in October concerns us."
GAA President John Horan has already announced that a special congress will take place later this year and there will be two proposals on the table around football structures.
One would see all Division 3 and 4 teams eliminated before their provincial final play off in a straight knock-out competition, the other would give each of these teams at least two games in the second tier.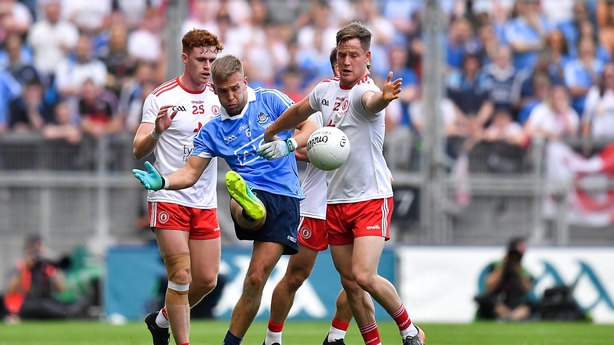 Flynn continued: "Why push through structural changes – including the proposed Tier Two football championship – when a dedicated committee, comprising representatives of the GAA, GPA, CPA, third-level institutions, and other stakeholders has been established to address exactly this?
"From a player's perspective, I fully empathise with the need for a structured programme of games during a clearly defined season.
"I understand the frustration that both county and club players have around fixtures and Championship structures which is why the work of the taskforce is so important.
"The GAA Fixture Review Taskforce needs time to review the overall structure of our competitions. And time is needed to listen to the views of players, and other GAA stakeholders, before putting the question to a 'yes' or 'no' vote.
"While 60% of players supported a change to a tiered football championship, a number of concerns were raised. Namely that the current proposals differed to those presented in 2018.
"Our members had agreed that the objective of any Tier Two championship should be to facilitate more championship games for teams in Division 3 and 4 while also providing sufficient assurances of promotion and TV coverage of championship games.
"We have been open with the GAA in our willingness to work together to influence positive change for players, administrators and wider supporters of our games. This must be done without damaging the integrity, popularity and commercial appeal of our flagship competitions."