Waterford co-captain Niamh Rockett is looking to the summer hurling heroes of Laois for inspiration this weekend when they take on reigning league champions Galway in the All-Ireland quarter-final at Semple Stadium.
Last summer, Waterford's hopes of reaching the All-Ireland semi-finals were eradicated by an experienced Tipperary side who came out seven point winners on the day.
This is a chance to go one step further and Rockett feels inspired.
She told RTÉ Sport: "When it gets to quarter-final days no one knows what's going to happen or what's to come.
"We take a lot from Laois this year, the rebellion in Laois. We might have a bit of luck from Eddie Brennan's team this year."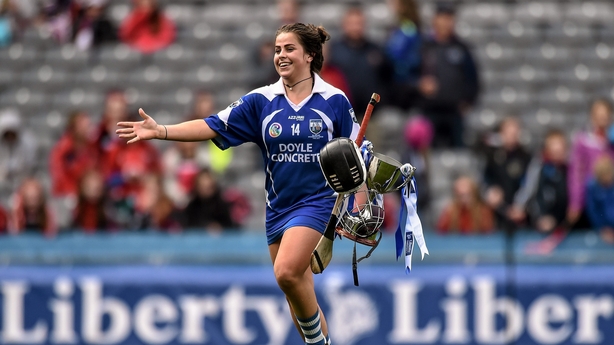 In 2011 Waterford were crowned Junior All Ireland champions followed by success at Intermediate level in 2015.
They have been climbing the ranks steadily and reached the senior knockout quarter final stages last year for the first time in history. The Déise are certainly rising.
"There's good work going on with the underage teams in Waterford at the moment," Rockett said.
"There's three Under-14 Waterford teams at the moment, there's Under-16 and there's a minor team there as well. I suppose it's all just building from that.
"New management came in two years ago as well, Donal O'Rourke, and he's really brought on the camogie, the skill levels. He's an ex-Waterford player himself. His knowledge of the game, his knowledge of hurling really just brought on the girls."
Despite the heartbreaking defeat last year, Rockett feels that the experience of reaching the knockout stages is all part of the learning curve that O'Rourke's team are on.
"Last year, although we got to the quarter-finals I feel in the first half especially, the nerves got to a lot of our players.
"We're a really young team. A lot of them are in school and in college and I think nerves got to a lot of us. The big occasion, Pairc Ui Chaoimh, it being televised et cetera. So, I hope this year now the girls are a lot more used to playing.
"They're more used to the media coverage and they're a lot more confident in themselves that they won't fear anything going out to these big stadiums and what not."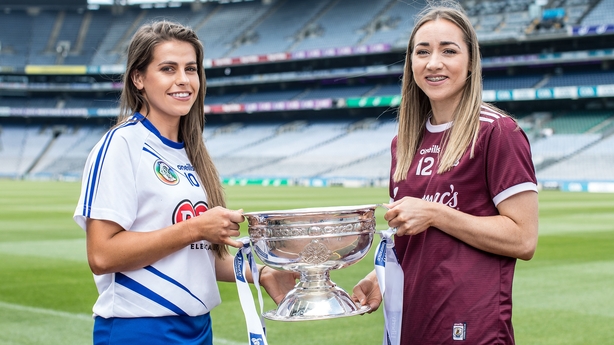 Looking ahead to the quarter-finals this weekend the co-captain said: "It'll be phenomenal.
"It'll really show us what we've learned from last year and what we have improved on as a group, individually and how we can build on last year's performance to go a step further this year.
"We're trying to get up to the top teams, Cork, Kilkenny, Galway. They're brilliant teams and we're trying to get up to that standard by playing those people.
"I know we got beat against Cork on Sunday but we learned a lot from that game. The gap is just shortening and shortening and we don't really fear as much as we did other teams.
"We just have confidence in ourselves and confidence that we've done the work."
Wearing the captain's badge is a huge honour for any Gaelic Games player and it is one that Rockett cherishes, particularly coming into the heat of knockout championship.
"I'm so proud to be captain of those girls. They're really hard working girls," she said.
"Their life is centred around camogie. It's not just part-time, it's everything that they do. So, I think that getting to the quarter-finals is richly deserved for the girls.
"But there's no point in saying 'we deserve it'. You have to go out and prove it now come Saturday."
A leader both on and off the pitch, Rockett has had to face demons of her own as she has been tormented by knee injuries for over ten years.
Her inter-county career was deemed to be over before it had really began when she was told by a doctor in 2009 that she would be wheelchair bound by the age of 30 if she continued to play the sport.
But determined, dedicated and addicted to her sport, the PE teacher has endured hours of painful surgeries, rehab, physio and endless sleepless nights to try and improve the game itself for the generations to come.
"I've got little nieces that hopefully will play camogie some day.
"I know myself that there will be a day that I can't play camogie and I'll have to say 'look I have to give up' with my knees and stuff – probably prematurely, earlier than I would want. But I want to leave the game in a better place for those girls coming up.
"We're a really, really young team. There's loads of people in school, in college and I'm not going to be around playing for ages. So, it's all about leaving a legacy behind so that younger girls have something to strive towards.
"I play as if each game is my last game because no one knows what's going to happen."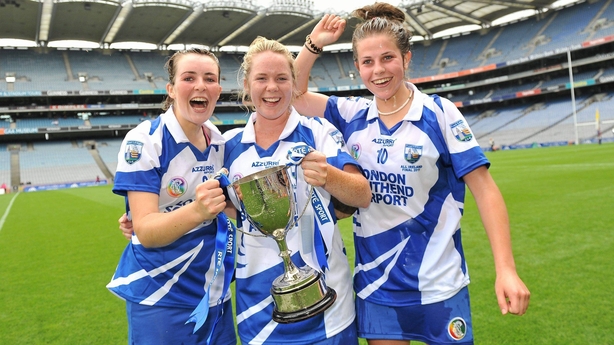 Waterford have had to face some difficult tests this year both on and off the pitch. They were drawn in a tough group that included the kingpins Cork as well as dealing with controversy with Camogie Association.
The panel released an official statement earlier this month voicing their frustrations with the Camogie Association regarding a lack of medical support at games and the rearranging of fixtures at short notice.
"[The Camogie Association] got back to us straight away after the statement and they said they wanted to arrange a meeting.
"They wanted to meet [this] week and I think that we just wanted to focus on the group and the county board just want to focus on the game at hand.
"Whenever we get knocked out of the championship the Camogie Association have said that they'll stay in talks with us so they're open to talks whenever we feel is best for ourselves.
"I think the thing is that we want to concentrate on Galway and we'll take it then after that and see what's next.
"We were frustrated to release that statement but at the end of the day we just want the best. We just don't want that to happen again."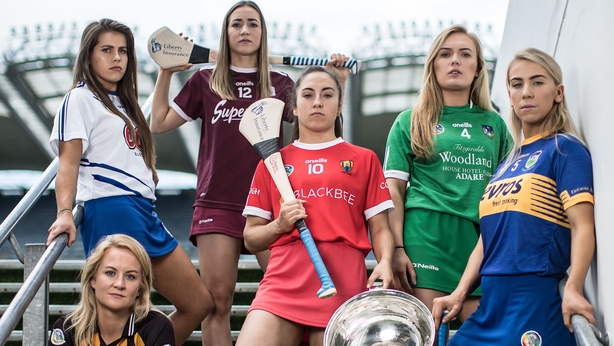 At the start of the 2019 championship, Waterford's meeting with Tipperary was abandoned due to a serious injury suffered by Tipperary star Nicole Walshe. The lack of a sufficient medical presence at the inter-county fixture was one of the issues raised by the panel with the association and the Women's GPA.
"I was talking to the Women's GPA as well and there wasn't ambulance facilities at the first game. I was talking to the Women's GPA after it – we get a Government grant every year from the Women's GPA – they're on about including an ambulance or an Order of Malta in those expenses that we can spend on. Our county board have been on about it as well.
"It's just about improving the game really. I know Nicole Walsh, the girl that got injured, and I wouldn't like to see something like that happen to her. I know she got a concussion but if was something more serious than what it was I wouldn't like to see the delay there if one of our players got injured or whatever the case may be.
But Rockett is positive that the game is improving and the commitment by the ruling body to work with them in resolving issues in the future is a welcome one.
"There is brilliant people involved that are trying to promote the game," she said.
"I suppose our county board are very, very good as well in trying to promote the game. Camogie is really improving in Waterford and on a whole scale it definitely is.
"There's more live streaming, it's more broadcasted. People are taking a lot more notice of it. And I think that the game is really improving as well. In fairness, this year the referees are leaving a lot more go.
"I can't really wait to see the quarter finals and to showcase how good the game is this year."
Waterford take on Galway this Saturday in Semple Stadium at 7:15pm.
Watch the Liberty Insurance All-Ireland Senior Camogie quarter-finals on RTÉ2 from 4.30pm this Saturday. Niamh Rockett was speaking to Marie Crowe