Waterford camogie captain Niamh Rockett had a decision to make when a doctor told her that she would be in a wheelchair by the time she was 30 if she continued to play this sport.
Rockett was just 16 when she heard those devastating words and was leading a hectic sporting life at the time. But it was that heavy training schedule that brought her to this point, wearing her knee down and eating through the cartilage.
It was 2009 and she was achieving one of her life goals of playing for the Déise. They qualified for the All-Ireland junior decider that year but the advice that Rockett was getting from her doctor was forcing her down a very different path.
"I remember the day I was told," Rockett recalls ahead of her side's opening Littlewoods Ireland Camogie League clash against Wexford this weekend.
"I was just after waking up and the doctor came in and told me, 'look you're going to be in a wheelchair by the time you're 30 if you keep going the way you're going. I want to break your two knees and realign them'.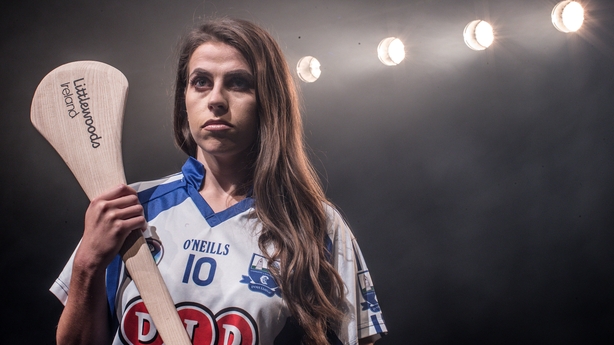 "I was going from someone who was playing sports every day of the week twice a day to be told that.
"I remember my father coming out of hospital and I was standing on the crutches in the rain, it was lashing and he was saying, 'don't listen to him,' and I was crying and crying."
Rockett decided that this wouldn't be the end of her camogie career. Her passion for the sport was too strong to ignore.
And after three surgeries, including one which involved taking some of her hamstring to stabilise her knee, she's still performing at inter-county level. She was one of four Waterford players to get All-Star nominations in 2018, after they helped the county to reach the All-Ireland senior quarter-finals for the first time in their history.
Doctors are still advising her to quit while her mother still harbours concerns about her choice to carry on. But her father – and former Waterford hurler – Eddie, has always encouraged her perseverance.
He understands her dedication to the sport and the consequences of taking it away from her. After they discovered the extent of the damage to her knee, he even began researching physicians overseas that might have a solution to help prolong his daughter's career.
And so she did play on through the pain, all the while learning how to understand her knee's limitations. But there was another setback in 2014 that prompted Rockett to have a rethink.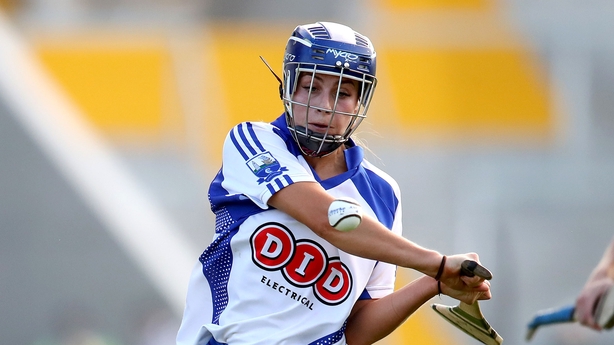 "I kept playing on it and got a really bad injury on it then against Meath and I was knocked out for 14 months.
"I got concussion and I really had to evaluate, 'right do I really want to do this and go through all this rehab?' I had to think of my career as well, I wanted to be a PE teacher. I didn't want to be a PE teacher that can't do their job.
"I kept going and my mother would kill me. Every time I got a pain in my knee, she would see me limping around the house and she would say 'give it up.' But I suppose she never really played sports all her life whereas my father would and he kind of sees the commitment and how much I love it. She kind of thinks it's naivety and he kind of sees it like 'you should be doing it'.
Rockett was thorough in her search for medical help. She sought advice from every doctor and physio she could get a consultation with, from the Santry Sports Clinic to the physio Declan O'Sullivan, who is based in Cork.
Her ongoing journey with managing her knee pain has inspired her to take a keen interest in the training habits of her PE students to ensure they don't over-train. She doesn't want them to repeat her mistakes but she would never change the choices she made to play for her county.
"Looking back I don't regret it because I went on to win a junior All-Ireland, and intermediate All-Ireland and now I'm playing senior and that was my dream.
"If I went back [and stopped playing], I don't know what path I would have taken. Whereas this year I'm captain of the senior Waterford camogie team and I would never thought I'd get told that.
"I have some physios that I really rely on and when the physios come into the Waterford camp, they try and tell me different things. I know my knee and I know what's wrong with it. If I go to an orthopaedic surgeon, they will probably make me do another operation. At the moment, I'll just keep going until I can't because I know if I keep getting operations I'll just keep being put out."
Managing the pain is a daily thing for Rockett. While other players are relaxing in the off-season, she's in the gym five or six days a week working through her knee programme. She also has arthritis in her knee that she has to monitor.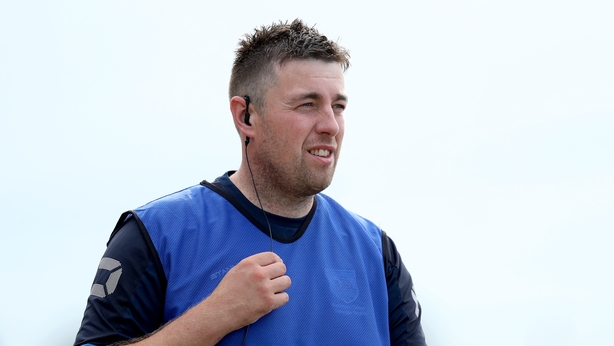 The Waterford manager Donal O'Rourke is mindful of her situation and trusts her to know when she can train and when she needs rest. Her team-mates often throw some slagging in her direction about the odd training session she has to sit out, but banter aside, they understand and support their captain.
Every day is different and Rockett has to be prepared for what the pain might throw at her.
"Some days I could have a week I'd be up all night with it and then I could have two weeks and wouldn't have a problem with it. I just want to play until I can't play anymore whereas when I was told when I was 16 that you shouldn't be playing, it was a lot to deal with.
"It was a shock whereas now I know my knee and know what it's like so it won't be such a shock to the system.
"We were playing a challenge match and my boyfriend said I was limping but then I could come out on Wednesday and it could be a bit better again.
"Every day could be completely different and especially if I'm playing championship matches, I wouldn't sleep that night. Two days later I might start doing some bits but I'd be in agony coming home."
Waterford's progression through the grades has seen them pick up a junior All-Ireland crown in 2011 before clinching the intermediate title four years later.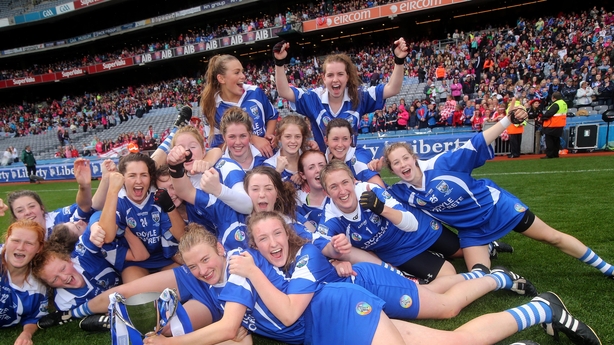 They lost out to Tipperary in last year's All-Ireland senior quarter-final, while it was just score difference that kept them out of the Division 1 National League semi-finals earlier in the season.
The year presents them with an opportunity to take further strides in the sport and close the gap on the camogie heavyweights Cork and Kilkenny. That journey starts with a trip to Wexford tomorrow afternoon.
"We were really lucky last year, we had new management come in and he's [O'Rourke] excellent. He's put structures in place.
"We're a whole different professional set-up now. Cork have Paudie Murray, Kilkenny have Ann Downey and that's why they are succeeding.
"If you have happy players, they can go and express themselves. In previous years, I'd be going training and I wouldn't know where it is the day before.
"Now we have food after training some days whereas that wasn't there before. You'd be going to matches some days and you'd be like, 'Oh, I don't know if this person will go' or what mood will the management be in.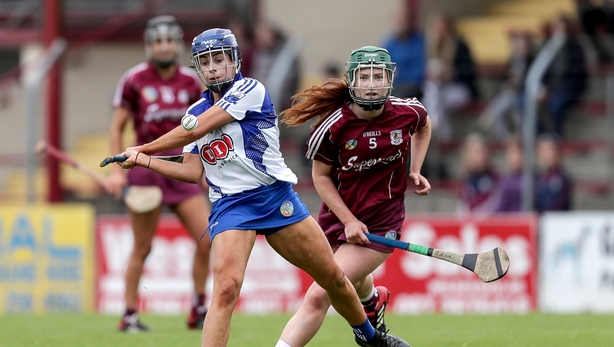 "Now, everyone is enjoying it so much and not even concentrating on that outside environment. They just have to concentrate on hurling."
Rockett will be leading the charge as the Waterford captain, an individual feat which she never thought was possible when her knee troubles began a decade ago.
"The group of girls we have there, it's unbelievable. They put in so much effort and so much work, it's a bit mad. The likes of the Kilkenny, Cork and Galway, they put in great work. We were trying to get up to that standard. We're putting in so much extra work.
"We're training since October while they've only gone back around Christmas time. We're doing our own gym programme since October. The dedication of the girls is second to none.
"When things weren't going right for Waterford, the easy thing would have been to walk away but these girls really want to play. When your back is against the wall and you have nothing else to do, what is the point of going out winning one championship match when you're training three days a week?
"It shows what they really want."
This season Littlewoods Ireland will shine a light on Camogie and women's sport by live streaming a minimum of six games over the course of the National Camogie Leagues. The aim is to continue to raise awareness of the sport, the skill on the pitch and the highly competitive clashes by ultimately reaching over 100,000 fans through the broadcasts.