The look on Liam Sheedy's face at the final whistle said it all.
With 20 minutes left in Tipperary's gripping All-Ireland semi-final clash with Wexford, Lee Chin had just scored a goal to put the Leinster champions five points up.
Shortly before that, one of Tipp's star forwards, John McGrath, had got himself sent off for a silly off-the-ball swipe at Damien Reck.
This was not how it was supposed to go for returning messiahs.
For a team that had been accused of having too many old legs and no bench, the prospects seemed grim.
They responded by outscoring Wexford 0-12 to 1-2 in the remainder, old stagers Brendan Maher (30) and Noel McGrath (29) to the fore and substitutes Ger Browne, Willie Connors, Mark Kehoe and Jake Morris (who also had a late goal disallowed) all scoring crucial points to seal a date with old dancing partners Kilkenny.
So much for that theory.
"I looked out and I didn't see guys that were throwing in the towel," said Sheedy.
"I said, 'These guys are still going for it'. The ball was going down, Ronan Maher was coming out, Brendan Maher was coming out.
"Noel (McGrath) got on a lot of ball in midfield and when he gets on ball he distributes it really, really well. We really started to tick.
"I think 12 points, with a man down, out there in a very heated contest, is credit to every one of those players.
"There are some guys that don't get to tog out and that is tough on them. We asked the eleven to really represent the group well if they got on the pitch today.
"Jake Morris put the ball in the back of the net and the way he got that point down in the corner, he is a guy who is clearly building his confidence all the time."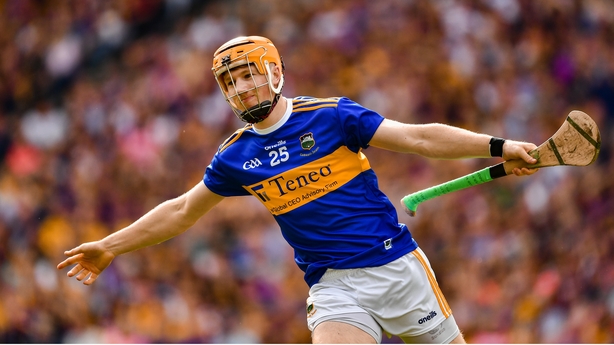 For Sheedy, it was vindication after the team's prospects were downgraded following their 12-point Munster final drubbing by Limerick and laboured quarter-final win over Laois .
Limerick are out now though and Tipp through to the All-Ireland final in Sheedy's first season back in charge since 2010. The opposition, as in that fateful year, Brian Cody's Kilkenny.
"It's just really nice to see the guys performing," said Sheedy. "Over the last four weeks, they've probably taken a fair bit (of criticism) with the Munster final performance, and obviously people were not happy with the performance against Laois.
"But we knew what we had. We felt the last two weeks went really, really well and overall we brought everything out on the pitch.
"We made a promise to ourselves that no matter what happened, we were going to give it absolutely everything. That's the most pleasing aspect of the game: they definitely died in their boots today for me.
"Some days it doesn't happen for us and it doesn't go well, but irrespective, that character I have in this dressing room and within this team, I'm just hugely, hugely proud of.
"This journey was never about me. This journey is about this group of players. I am fortunate to be involved and overseeing a wonderful team with a wonderful back-room team, and you cherish days like these."