Cork's final fixture of the Super 8s will take place at Pairc Ui Rinn as the much-maligned playing surface at Pairc Ui Chaoimh is to be replaced next week.
Works on the reinforced pitch will commence on Monday 22 July, meaning the final game of the Rebels' All-Ireland quarter-final series 13 days later will now take place at Páirc Uí Rinn.
County Board Chairperson Tracey Kennedy expressed her "disappointment" that the venue won't be available for the Roscommon fixture, but insisted that it is a necessary step to "safeguard" the pitch for the future.
"We cannot ask our teams and supporters to endure another season where our flagship stadium is unavailable to host the games it was built for, and it is absolutely critical now that we have a high-quality, winter-proof pitch available to host all of the inter-county and club fixtures that we wish to play at Páirc Uí Chaoimh each year," she said.
SIS Pitches will carry out the project and the company insists the new playing surface will be able facilitate double-headers/multiple matches with little if any decline in performance.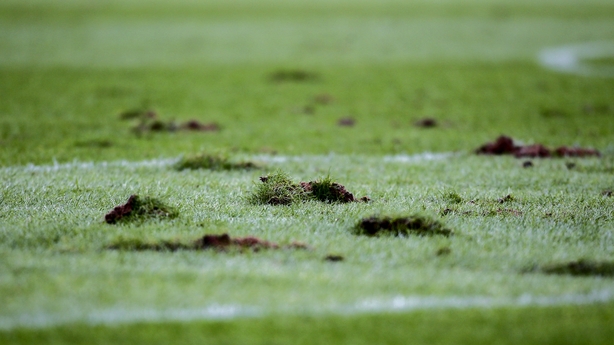 The stadium revamp has been beset with issues over the playing surface since the doors were reopened in July 2017, with a League double header earlier this year illustrating the extent of the problem.
While there was speculation that any works could put the stadium out of commission for up to a year, Cork officials say they are confident the immediate commencement of works will ensure league fixtures will take place at the venue next year.
"From commencement of mobilisation to sowing of seed, a minimum of four weeks is required, and an optimum grow-in will require eight to twelve weeks in normal grass-growing conditions," the county board said.
"It is the opinion of the various experts involved that any delay in commencement of works would compromise the possibility of a successful January 2020 opening."
The County Board say the tender price has come in within the €95.8m redevelopment budget figure stated earlier this year.