With just ten minutes remaining in the second half of extra-time in the 2014 World Cup final in the Estádio do Maracanã, German forward Mario Götze jumped to meet a floated pass from André Schürrle, cushioned the ball with his chest, and in one fluid motion volleyed past the onrushing Argentine goalkeeper, Sergio Romero, into the far corner of the net.
The goal won Germany the World Cup for the first time in 24 years.
In his excellent book, Das Reboot, Raphael Honigstein charts the return of German soccer from the dreary functionality of the late 1990s to Götze's moment of sublime, balletic genius and asks - how did this come about?
There was a multitude of different starting points, the vast majority of which came years earlier when Germany heavily invested in institutional changes, tactical evolution and structural change.
In one of his many excellent columns for the Times Ireland, Derek McGrath mentioned Honigstein's book back in April, and some of the similarities with Cork's 2020 vision for hurling, particularly the methodology behind that vision.
The regionalisation of Cork's underage development squads has resulted in an influx of top-class, elite players being involved at different levels, echoing Germany's approach to winning the 2014 World Cup.
For years, Cork were being left behind at underage but when they finally began seeking to change their policy, one of the first people they consulted in 2014 was Pat Critchley in Laois. The previous year, Laois had beaten the Cork U-15s by 4-18 to 2-11, with 4-14 of the winning total coming from play. And Cork were keen to see how their highly successful Setanta and Cúchulainn programmes were facilitating and developing players in Laois.
Liam O'Neill, the former GAA president, got the ball rolling by launching the 'Hurling for Laois' programme in the early 2000s before Critchley injected the pace and urgency required later in the decade when his Setanta and Cúchulainn underage programmes.
The planted seeds took time to grow but the shoots soon became visible. For 20 years, Laois teams had struggled at the Tony Forristal annual tournament (All-Ireland U-14). And then the county claimed three B titles in four attempts — losing the final the other year — before graduating to the A grade.
Winning Leinster championships was always going to be a tall order in such a competitive province but when Laois contested a first Leinster minor final in 22 years in 2013, the majority of that squad started out as U10s in a programme designed not just to improve skill levels but to foster a camaraderie among young players in a county where club rivalries have so often boiled over.
Seven players, including five starters from Sunday's All-Ireland quarter-final - Enda Rowland, Ryan Mullaney, John Lennon, Stephen Bergin and Mark Kavanagh - came through that programme. That proves how much of a numbers game it always is in counties like Laois.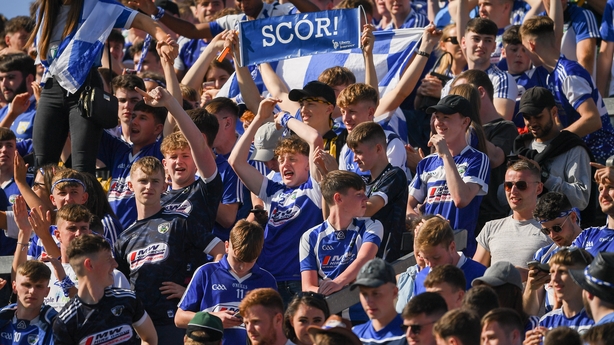 The numbers will always be against them but Laois have an excellent young manager in Eddie Brennan, an outstanding coach in Niall Corcoran, and a brilliant backroom team, which will enable Laois to get better and stronger in the coming seasons.
Sunday's performance against Tipperary proved how much potential is in the team. Laois have the quality, athleticism and firepower to become a consistent force at this level. Yet for teams coming from Laois' background, the key question is always what happens next?
Carlow have had a brilliant couple of seasons, winning the Christy Ring Cup, Division 2A, the Joe McDonagh Cup, retaining their Division 1B status – which guarantees them a place in a top 12 Division 1 next year – and playing in the five-team Leinster championship this season.
Yet when they were relegated back to the Joe McDonagh Cup in June, Carlow player Paul Coady had some strong views about the long-term position of Carlow, and, by extension, the Joe McDonagh Cup teams.
"At the moment I believe Carlow are about eight-14 points behind the teams we played; but how do we ever get this gap closer if, in a best-case scenario, we just yo-yo up and down from 'Joe Mac'?
Laois will benefit massively from their two games at the elite level against Dublin and Tipperary over the last two weekends. They'll take huge confidence from those experiences but they'll be a marked team in Leinster next season.
Expanding Leinster to six teams would give counties like Carlow, Westmeath, Antrim, Kerry or Meath, and hopefully Offaly in time – or whoever wins the Joe McDonagh Cup in the near future - the opportunity to consolidate and develop.
Waterford just had one of those summers when nothing went right but that still provides little or no comfort to Carlow when Waterford also suffered four defeats, and ended with a worse scoring difference, but they didn't have the threat of relegation hanging over them.
While there's automatic promotion/relegation between Leinster and the Joe McDonagh Cup, if Kerry lifted the second-tier competition they'd have to win a play-off against Munster's bottom side to go up.
A six-team Leinster group is only an interim plan to what should be a serious long-term plan that hurling desperately needs
Kerry wouldn't be good enough at the moment to compete at that level in Munster but there's no reason why they couldn't be accommodated in Leinster if they were to win a Joe McDonagh. Leinster could rightly counter that their provincial championship was more competitive than Munster this season but having a six-team Leinster championship - and maybe a realigned six-team Munster championship in the near future - would be more beneficial for hurling in the long-term.
Laois's progress this summer has certainly changed the general perception that the bottom team in Leinster would always be unlikely to beat the bottom team in Munster. That may no longer be the case, especially next season, but a play-off is the least the bottom team in Leinster deserves.
The current format doesn't allow for growth but, on the other hand, a six-team Leinster group is only an interim plan to what should be a serious long-term plan that hurling desperately needs.
The former Laois manager Seamus 'Cheddar' Plunkett made some excellent points recently about the need for such a project.
"There needs to be a ten-year programme to improve the foundations, and subsequently the playing numbers in these (Joe McDonagh) counties," said Plunkett.
"That divide and that gap is only going to get bigger unless somebody says that we're going to do something radical about it and have a long-term vision for 16 counties. Then, step back and look at strategic plans and operation plans and performance reviews that would be needed to close the gap."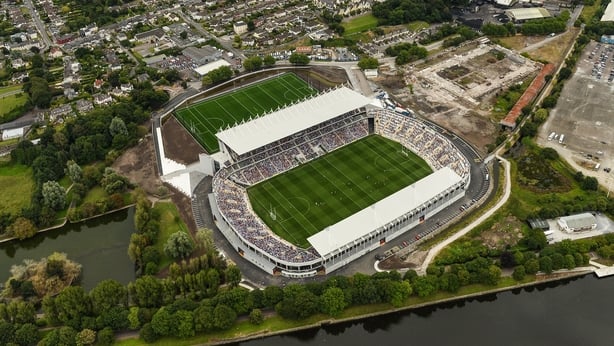 "There seems to be no problem spending a lot of money on capital projects like Páirc Uí Chaoimh when the overspend alone would go a long way to driving these counties to perform and be competitive in an All-Ireland championship."
Plunkett had plans to effectively reconstitute Laois hurling, with his blueprint extending from underage teams to the senior set-up. Yet after securing support at all levels, the county board just weren't interested in implementing it.It was the third hurling development plan Plunkett had drawn up in 20 years, all of which effectively ended up in the bin.
The biggest sin with such wastage was that somebody with the business experience and expertise of Plunkett was the ideal person to oversee such plans.
Any long-term hurling development plan needs serious money and investment and, while the GAA have backed a multitude of those plans over the years, they've never been serious enough about it to really try and instigate the kind of cultural change for which hurling is crying out.
Counties need to help themselves first. Of course, the will and ambition has to be there to match the investment being made but the mistake the GAA consistently make is that serious projects, or businesses, are not run by committees anymore – their operations are managed on a day-to-day basis by a Chief Executive and Executive Directors, overseen by a Board of Directors with responsibility for corporate governance, high level policies and strategic direction.
The vast layers of politics within the GAA are consistently stymieing growth, especially in hurling.
A real high-powered project with the right vision and people to drive it could design a radical way of reengineering how hurling is developed in those counties.That development plan would need to be very comprehensive and well supported by key stakeholders.
If counties had that security, there would be more focus on underage and trying to strengthen the culture of improvement and development in clubs and schools.The only thing that will lift more hurling counties up to another level is a long-term development plan better than Dublin's. Such a plan wouldn't require as much money as Dublin receive, because there isn't as many clubs or players, but it would still need to be serious financial investment.
135 years after the GAA was founded, the biggest scandal in the Association is how hurling has repeatedly been failed
Five years ago, then GAA President Liam O'Neill announced that Antrim, Carlow, Laois and Westmeath would receive an accumulated total of €900,000 over a period of five years from the GAA to develop hurling in those counties, while €100,000 was to be invested in player development projects in other hurling counties.
The funding was welcome but how far could €1 million really stretch over five years? It certainly wasn't intended to happen but, as Plunkett rightly noted, what could hurling do with the almost €25 million overspend on Páirc Uí Chaoimh?
Laois have been the hurling – and the GAA – story of the year by a distance. The big test now is to sustain that momentum but, imagining a wider hurling picture again, think of the emotion, and what it would bring to the game, if hurling had more of those days in the future from more counties outside the elite?
Yet how badly do the GAA want that to happen?
Prior to Sunday's match, Laois selector Tommy Fitzgerald made some interesting and fair points in trying to address that wider question.
"Let's be fair, the play-off games (preliminary All-Ireland quarter-finals) was pure tokenism, plain and simple," said Fitzgerald. "Nobody ever thought that a Joe McDonagh team would come up and beat one of the (round robin) third placed teams. It was an afterthought.
"Croke Park are either genuinely interested in increasing the number of counties who are capable of competing at the highest level or they're not," he added.
"If they are willing to do that, then the onus shifts on to the Laois county board to show them a plan as to how they're going to capitalise on that support."
Last November, hurling and camogie were recognised by UNESCO as protected cultural activities. Hurling was "considered an intrinsic part of Irish culture". Yet 135 years after the GAA was founded, the biggest scandal in the Association is how hurling has repeatedly been failed.
And that scandal will continue unless the GAA get really serious and come up with a long-term vision to do something radical about it.