Carlow hurler Paul Coady has criticised the current hurling championship format, saying it does little to help the progression of counties working hard to bridge the gap between the Joe McDonagh and Liam MacCarthy competitions.
Colm Bonnar's team have had an excellent couple of years, winning the inaugural Joe McDonagh Cup in 2018 and maintaining their Division 1 status in the spring.
They performed respectably in the Leinster championship, losing every game but mustering a better points difference than Waterford, the bottom-placed team in Munster.
However, unlike Waterford, Carlow are now almost certain to be condemned to return to the Joe McDonagh, unless Kerry can somehow win the Joe McDonagh Cup, which is close to a mathematical impossibility at time of writing.
Coady says Carlow learned a huge amount from their Leinster championship experience and are better hurlers as a result. However, he believes that momentum is likely to ebb away now they are confronted with another year in the second tier.
He thinks that this year's Joe McDonagh winner - likely to be a tussle between Laois and Westmeath - will go through much the same process next year.
"We had an excellent year, a hugely enjoyable year," Coady told Game On on RTÉ 2fm
"It was amazing year for Carlow hurling, especially for fans and kids. Now we've been relegated to the Joe McDonagh, I wouldn't know where Carlow hurling is going in the future.
"Do the GAA care? Do we just slide away? I know Laois, Westmeath, we're all in the same boat. We're fighting a losing battle.
"We'll go back down to the Joe McDonagh. And if we're lucky enough to go back (up), we're in the very same boat. There's no long-term vision there.
"Every Carlow hurler that finished last Saturday night is a much better hurler than they were when they went back in November.
"Through the experiences we've had, we've learned so much. And if we could put that into play when we get back together in November, we can only continue to improve.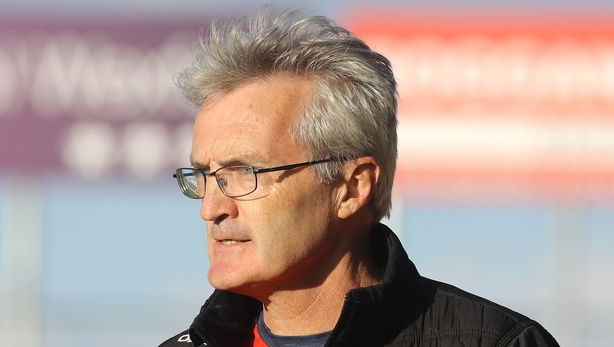 "You can talk all you can about Kilkenny's intensity. But you can't learn from Kilkenny's intensity until you play Kilkenny. And we experienced that first-hand this year, especially in the first 20 minutes.
"A massive thing at that level is the tactics - how to create space and cut off space in the defence. The Joe Mc is a high level but it's miles away from the Liam MacCarthy.
"We really had to experience it. If we go down next year, fair enough, we've had a year to adapt to it. But for anyone who is coming up or trying to create that growth, the likes of Laois, Westmeath, Kerry, etc, they're never going to learn with the format that's in place at the moment."
Coady argues finance is key to developing hurling and suggests that the winners of the Joe McDonagh and Christy Ring competitions should be backed financially to help them climb the ladder.
"We have four senior clubs. We had to eight, we were reduced to six. That paints a picture that hurling is dying in Carlow. We have four senior clubs down the south, which are within a ten mile radius of each other.
"The senior team has done a lot to promote hurling in Carlow. But we need help. We're not going to win an All-Ireland in five years time but we could still be competing in the Liam MacCarthy and there could be a lot more development at underage level.
"The county board is working hard and the senior group at the moment is working hard to get the most out of themselves. But we can't ignore the signs. The numbers are reducing. From Mount Leinster Rangers, my own club, there are 11 on the senior team. From St Mullin's, there are seven or eight. That is not sustainable in the long term.
"Unfortunately, and I wish it didn't, but finance goes a long way towards growing the game. We're talking about Games Development Officers. There are four guys in Carlow doing great work. There are 80 in Dublin. I think there are 79 in Leinster (outside Dublin) so there's more in one county than the other 11 together.
"I want the Games Development Officers in the areas and the parishes where we've lost hurling.
"I think what would be useful for counties that win the Christy Ring or the Joe McDonagh is that there's a substantial financial reward for counties that do that."