Mickey Harte spoke a lot about black cards this week, and the availability of Peter Harte, who is back, is key for Tyrone.
He's going really well at the moment, along with the likes of Mattie Donnelly, Niall Sludden, Kieran McGeary, and Michael Cassidy.
Since that heavy defeat to Donegal, Tyrone have ramped it up big time. The intensity of everything they're doing, from their tackling, their support running, they're pressing every single kickout, showing for their own kickouts.
It has to be admired. They defend in numbers, and counter-attack hard.
Cathal McShane is central to everything they do in the counter attack.
We spoke last week of this system being good enough to catch everyone bar Dublin, really. Donegal might question that, but I don't see anything changing this week.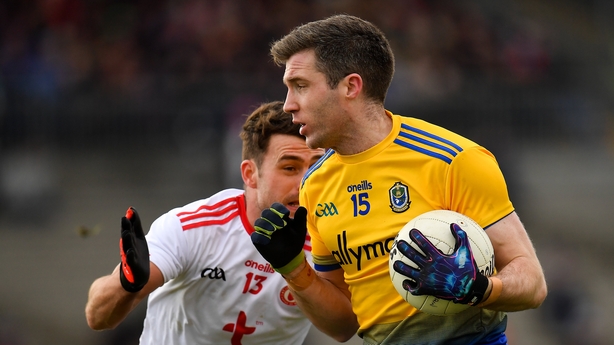 I think they will try to frustrate a really talented Roscommon forward line. Conor Cox, Enda Smith, Diarmuid Murtagh, Cathal Cregg... they've been outstanding this season.
They outscored Galway by 1-8 to 0-2 in that second-half, and if they get enough possession they can be seriously dangerous.
Tadhg O'Rourke and Shane Killoran will match Colm Cavanagh and Brian Kennedy at midfield.
But for all games this weekend, especially for the underdogs, the kickouts are everything.
Teams are pushing up more. Niall Morgan has been outstanding, as Darren O'Malley has, but I honestly think the Roscommon defence will struggle with the Tyrone runners.
I think they'll meet Roscommon's running game, and kicking game, and I think Tyrone will probably have that little bit too much.

After a horrible couple of years, and countless heavy defeats and disappointments, Cork find themselves in the Super 8s facing Dublin.
That has to be good. How did they get there? I'm guessing that just after the league, they made a collective decision to turn this defensive structure, which wasn't working and didn't suit them, into a game that is based on quick movement of the ball.
Ball is being carried by Liam O'Donovan, Mattie Taylor, Cillian O'Hanlon, Ian Maguire... they're way more impressive than they were (before). I think they're capable of direct ball.
I think Mark White in goal is capable of 70 yards of a kickout. Rory Deane is able to carry ball.
I think they're just a different team. There's confidence in them. Brian Hurley and Mark Collins are a huge difference.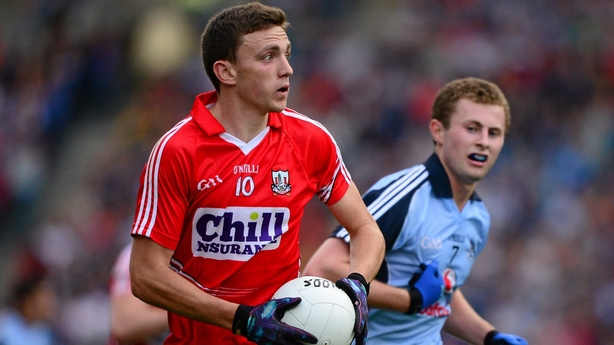 They scored 3-12 between them (against Laois). You look at Mark Collins, who had scored 3-32 in 27 championship games to this year, an already this summer he's scored 1-25 in three games up in the full-forward line.
Credit to the management, the players, and everybody involved.
They really pressurised Graham Brody last week in goal. That has to be the starting point this weekend with Stephen Cluxton. The full press, they have to have it.
If you're going to have a full press, it's going to leave you open at the back. My worry is their full-back line.
I think that if it's exposed often enough, it will crack. And I'm expecting a Dublin win.
Teams usually dip the head around 55 or 60 minutes with Dublin, and you have to stay the course no matter what.
I think a good result for Cork here would be 6, 7, or points (defeat). Dublin are going to win, but Cork have huge games following with Tyrone and Roscommon, and they can't come out with their confidence shattered altogether.
So it's a big game for Cork, but I expect Dublin to win.

I was at the Meath versus Clare game last weekend, and yes it was exciting, but it wasn't a classic in my eyes.
Whoever won the midfield battle, tended to get the scores. Both defences, I think, were questionable.
I thought Meath's running game was, at times, very close to opening up Clare for goals. Donal Keogan was outstanding, Gavin McCoy, Cillian O'Sullivan both excelled.
Bryan Menton and Shane McEntee will certainly have their work cut out, because in my eyes they'll need serious help around that engine room.
Jason McGee and Ciaran Thompson are the best midfield pairing playing at the moment.
Add in the ability of Shaun Patton, who has been outstanding this season with his restarts. What he did in the Ulster final was brilliant.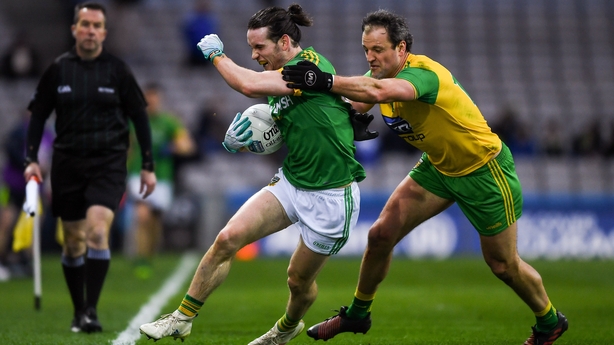 They had 11 scorers in that final. You get a picture of the Donegal team that they can hurt you in so many ways.
If you cover Michael Murphy or Paddy McBrearty, you still have to worry about Jamie Brennan, Ciaran Thompson, not to mention Eoghan Bán Gallagher and Ryan McHugh bombing forward.
It's a huge achievement for Meath to get to the Super 8s, and hats off to them. But this is a huge step up.
Going to Ballybofey is going to be very hard for them. The way the draws went, I'm not sure if the eight best teams are actually in the Super 8s, but Meath will be delighted to be there.
Defensively, Donegal will squeeze the life out of Meath, and I'm going for a Donegal win.

I don't think I've been as excited about a game in long, long time. This will be epic.
You're going to Killarney. Kerry have not lost in Championship there in 24 years. That is actually huge for Kerry people, and Kerry players.
Mayo are the only team to have beaten them this season, and they've done it twice.
Everyone is talking about the matchups, you know Lee Keegan on Sean Ó'Sé, David Moran on Aidan O'Shea, Chris Barrett on David Clifford... there's going to be so many things going on here.
Mayo, as usual, have defied all odds beating Down away, Armagh at home, and Galway in a neutral venue. They're coming to Killarney baying for blood, and there's no doubt about it that they will perform.
The question is, will Kerry perform? That's a big question I have.
They were not impressive in many areas against Cork in the Munster final. Take away the good start, and it could have been a lot closer at the end.
Cork got 21 out of 23 kickouts away. They conceded three goals against Cork, the same against Mayo in the league final.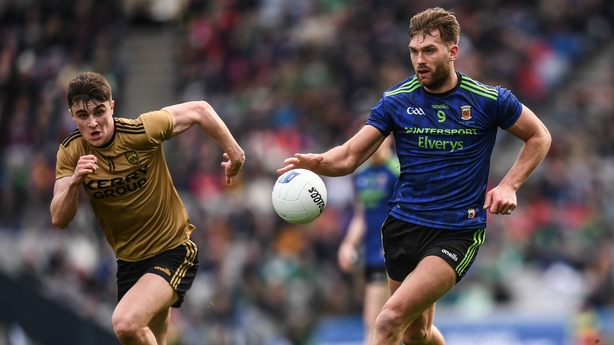 Will David Moran be fit, will he be able to match Aidan O'Shea? He is key.
Will we get more out of the Kerry forwards, because if you're being really, really harsh, David Clifford and Stephen O'Brien were the only two that performed against Cork.
Kerry are not a bad side, not as bad as they played against Cork, and I expect huge improvements.
It's a do-or-die game, because whoever loses this will not make the semis.
Mayo, physically, have an advantage. Everybody talks about young lads, James Carr, Fionn McDonagh, the two Coens... they're not minors anymore, they're fully developed lads.
Mayo won't like quick, direct ball, and I think it's vital for Kerry to do that. I think you're going to have to look at squeezing David Clarke.
Will Kerry change it up? Who is their centre-back, will Sean O'Shea move to midfield, will James O'Donoghue go to 11? I don't know, Kerry don't have a settled team.
Look, Mayo defy all logic. They land in Killarney confident. James Horan will want this so badly. I've no doubt that Kerry will improve. Their manager and their players are too good not to.
But I'm going to go for the team that I trust to perform, and that is Mayo. I think they will just about edge it, if Kerry are not at the races in terms of physically match the intensity.
If they do, I think Kerry will win, but I'm going to go with Mayo.
Tomás Ó Sé was speaking on RTÉ Radio 1's Morning Ireland.
Follow all the weekend's Super 8s action via our live blogs on RTÉ.ie/sport and the News Now app, watch Dublin v Cork on RTÉ2 and Kerry v Mayo on RTÉ1 and listen to exclusive national radio commentary on RTÉ Radio 1.
We need your consent to load this SoundCloud contentWe use SoundCloud to manage extra content that can set cookies on your device and collect data about your activity. Please review their details and accept them to load the content.Manage Preferences