Colm Cooper believes that modern football corner-backs can get away with having no skills and believes a ban on passing back to the goalkeeper could help improve the game.
Speaking on the latest edition of the RTÉ GAA Podcast the Kerry legend said he would be interested in seeing how a trial on a back-pass ban would work.
Cooper argues that being able to hit a short hand-pass to the net-minder is a 'cop out' and allows defenders to get away without the skills of the game.
We need your consent to load this SoundCloud contentWe use SoundCloud to manage extra content that can set cookies on your device and collect data about your activity. Please review their details and accept them to load the content.Manage Preferences
Listen to the RTÉ GAA Podcast at Apple Podcasts, Soundcloud, Spotify, or wherever you get your podcasts.
"Too often we are seeing corner-backs hand-pass it back to the goalie," he said. "If you're playing corner-back now you're not required to have any sort of skill level and I think it's too easy – I'm standing over this.
"It's an easy cop out for players to go back to the goalie."
By making defenders play the ball out from the back Cooper believes it might improve Gaelic football as a spectacle.
He continued: "We might be creating a little more excitement for supporters watching the game and increasing the skill levels of players, particularly those playing in a defensive unit. That's my view and I'm standing over it.
"You can still go with short kick-outs, we're not talking about stopping those, it's about having confidence in your defenders to be able to work the ball out."
Coopers comments come in the wake of an interview with GAA President John Horan where he spoke about trialling a back-pass ban.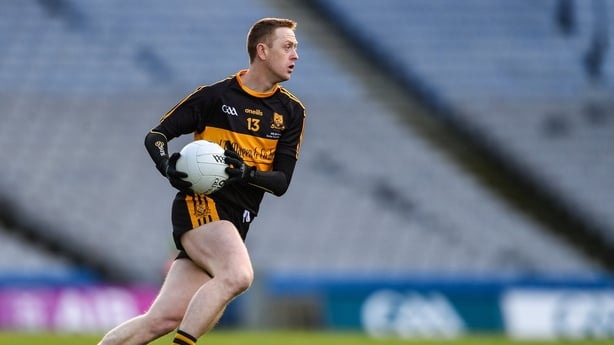 Also speaking on the RTÉ GAA Podcast, former All Star goalkeeper Donal Óg Cusack took the opposite views, saying that involving the keeper in open play showed how the game has evolved and allowed goalkeepers to express themselves as well as show off their skills.
He also said that a lot of the 'noise' around the call to see a revival in long kicking in football, as well as longer striking in hurling, is a throw-back to Ireland's colonial past and British rule.
"We hear a lot about kicking the ball long and a lot of that comes down to taste and preference in terms of what people like looking at," he said.
"I actually think that that's a reminiscence of the influence of British sport and culture has had on this island.
"If you think how long it took for games being played by people of that culture move away from that old John Bull spirit of head down, drive on forward, let the ball up to the front two, we have to be very careful about who we're listening to when that noise is being made.
"One of the beauties of our game, and I see it when I watch Gaelic football, is that you can go forward, you can go back, there's none of this you can only pass the ball back and go back to go forward. That free-flowing nature of our game needs to be kept in mind."