GAA President John Horan has suggested that a ban on backpasses to goalkeepers in Gaelic football could be a positive thing.
With rule changes relating to the attacking mark, kickouts from the 20-metre line, a 10-minute sin-bin instead of dismissal for black card offences and sidelines only being kicked forward all set to go before the floor of a Special Congress in October, Horan is now keen to get a debate started on the backpass to the last line of defence.
Speaking at this year's All-Ireland football launch, the president said: "You could [see it debated]. A proposal on changing the rule doesn't have to be experimented on. The stats on it, of the 20 games that were analysed for the National League, there was an average of 10 back passes to the goalkeeper.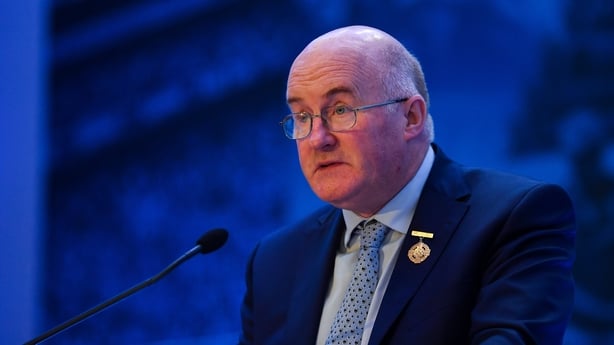 "If you think about it, if you take out the goalkeeper as the safety valve behind the defence, it then allows the team to press forward much more and actually draw them out instead of going back behind. It was unfortunate that we didn't get it into the mix at the particular time, but it's there for debate now and it will be put out for people to talk about."
With the likes of Stephen Cluxton, Niall Morgan and Rory Beggan have become prominent in out-the-field situations, Horan went out to say that this development "is providing a valve for defensive football, the goalkeeper being there as the extra man".
He continued: "My point to you was if the goalkeeper is not there at the safety valve and complying as the extra man coming out that teams will push forward.
"What I'm saying is, it doesn't have to be trialled, by rule. But we'll just see what people think. I'm not saying this is going to happen – I'm only saying it's out there for debate. It's not a proposal, it's just out there for debate."