Meath are fighting against the weight of recent history when they take on Clare in the fourth round of All-Ireland qualifiers on Sunday.
The Royals were dumped through the backdoor when they were hammered by Dublin in last month's Leinster final.
Their limp performance against the Dubs, when they only managed to score 0-04 in a 16-point beating, would be enough to give their fans cause for worry ahead of this weekend's qualifier game with the Banner.
But the statistics are against them too – the qualifiers were first introduced into football by the GAA in the 2001 season. In the 18 editions since, only four Leinster counties have managed to recover from losing a provincial final and actually win their subsequent game in the qualifiers.
And not one team from the province has picked themselves up after losing the Delaney Cup decider to reach an All-Ireland quarter-final this decade. Those are pretty damning numbers.
In 2001 Dublin lost the Leinster final to Meath and seven days later turned Sligo over before eventually losing to Kerry after an epic drawn and replayed last eight tie in Thurles.
In 2005 Laois lost to the Dubs, but beat Derry before bowing out at the quarter-final stage to Armagh.
Three years later in 2008 Wexford were the Boys in Blue's Leinster final victims and they remain the only team from the province to lose in the final and make it as far as an All-Ireland semi-final, beating Down and Armagh before losing to eventual champions Tyrone.
The following season Kildare went down to the Dubs but rose again to beat Wicklow before losing their quarter-final to Tyrone.
That was the last time a Leinster final loser won a round four All-Ireland qualifier fixture and since then there has been nine straight defeats. That will become the perfect ten if Meath can't buck the trend against Clare in Portlaoise.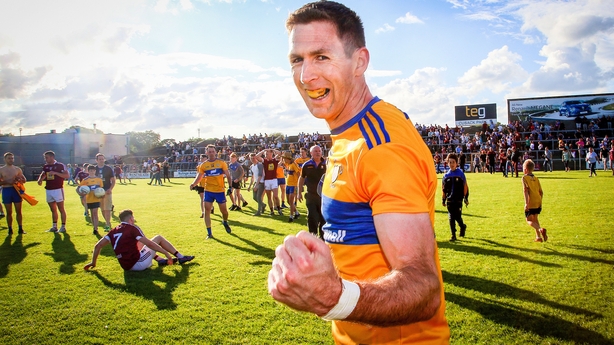 No other province has such a miserable record at this stage of the competition and it illustrates the increasing lack of quality in the eastern conference.
Dublin were the only Division 1 team in Leinster this season and though they will be joined in the top flight by Meath next year, their most recent meeting doesn't inspire confidence that it will strengthen football in the province.
Louth, Wexford, Westmeath, Kildare, Laois and the Royals have all lost in round four after losing the final this decade.
All of them bar Louth in 2010, who lost to Meath, were beaten by Dublin and in most cases soundly beaten. Just to rub salt into the wounds, the Wee County lost to the Dubs in round four nine years ago.
Many casual observers might fancy Meath to beat Clare this weekend; after all, the Royals are a traditional football county while the Banner are better known for hurling.
But under Colm Collins Clare have become a solid Division 2 side and made an All-Ireland quarter-final in 2016. This shouldn't be viewed as a foregone conclusion.
The winner of Sunday's game will go into Group 1 of the Super 8s, joining Kerry, Donegal and one from Galway or Mayo with their first game away to Donegal in Ballybofey at 2pm on Sunday, 14 July.
There is live coverage of all of this weekend's big games on RTÉ online and the News Now App. There will be live commentary and updates on all the matches on Saturday Sport and Sunday Sport on RTÉ Radio 1. There is live coverage of Clare-Meath on RTÉ 2 television on Sunday from 1.20pm with full highlights of all the action on The Sunday Game from 9.30pm on RTÉ 2.