When corner-back Simon Donohoe is nailing points from halfway you know it is going to be a good day.
And you can recognise a good day because you have known so many bad ones.
When you have lost count of how many terrible, terrible beatings you have taken from Kilkenny in Croke Park, you can recognise the warning signs.
There were several infuriating one-handed pick-up attempts that led to Kilkenny scores, but not as many as there could have been. 
But there were also an inordinate number of Kilkenny wides.
There was a Kilkenny free-taker who you could not imagine (unintentionally) missing a free.
But there was also, in Lee Chin, a Wexford dead-ball specialist who was not in the mood to miss.
There was Huw Lawlor, one of these fully-formed Kilkenny defenders who sprung up like a mushroom and was stopping all before him.
But at the other end you had the remarkable double act of Liam Ryan and Matthew O'Hanlon, whose bravery is only matched by their ignorance of physical pain.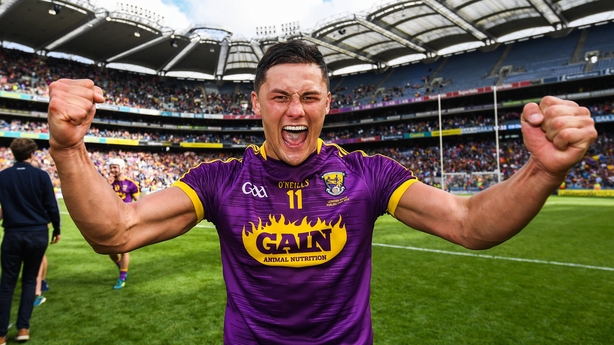 And then you start to feel it. A point down at half-time but you can feel the optimism and excitement coursing through you. This isn't over, we have a chance. I am not cracking gallows-humour gags with my Kilkenny father-in-law. Because this game is in the balance.
You recognise this because you recall all those flat half-time intervals when you tried to make a case for overturning a huge deficit (2003), or believing that this replay would not end in defeat (1993) or worse, knew in your heart of hearts that the tied game would not stay tied (2005).
Wexford teams and supporters have lived every manner of defeat against Kilkenny, so the wins come like the most beautiful slap in the face.
The little moments all add up. Liam Óg McGovern's pass off his knees to set up Rory O'Connor for a score, Mark Fanning's save, Donohoe's block, Ryan's interception.
And before you know it, you've won it.
Victory comes as a shock to Wexford but, to our credit, we never forget the bad days. Our fatalism fuels our boundless optimism. The darkest days are the reason for our complete inability to keep track of the run of ourselves.
The Leinster hurling champions have returned home to a rapturous reception at Innovate Wexford Park #GAA pic.twitter.com/rBuNAViwZ7

— RTÉ GAA (@RTEgaa) July 1, 2019
Should there have been a homecoming at Wexford Park last night? Probably not, if the All-Ireland is your be-all-and-end-all.
But as the crowds on the streets of Gorey and the 200-metre nightclub queues in Wexford Town on Sunday suggested, we are not in this for Liam MacCarthy alone.
Bob O'Keeffe will do nicely for now. Davy Fitzgerald said as much afterwards. 
Wexford have won six All-Ireland titles, the most recent coming in 1996 and before that it was 1968. That is one in my lifetime.
Wexford have won 21 Leinster titles, the most recent coming on Sunday and before that it was 2004. There have been just four in my lifetime.
Like Roscommon in Connacht football and Cavan in Ulster, Wexford are adding to the good news stories that will go a long way to saving the provincial championships.
We think we are unique in our inability to chill the beans, but most counties in Ireland, outside of the really successful and the really unsuccessful, are the same
We think we are unique in our inability to chill the beans, but most counties in Ireland, outside of the really successful and the really unsuccessful, are the same. Starved of success for what seems like a eternity but is in fact a decade or two, all and sundry dance at the crossroads when the famine is broken. 
Wexford waited 15 years for meaningful silverware - it is not that long. Talk to an Everton supporter, a Chicago White Sox fan, a Fermanagh Gael.
Six teams played in showpiece hurling finals on Sunday and none of them were eliminated from the All-Ireland championship. Kilkenny, Tipperary and Joe McDonagh Cup finalists Westmeath all live to fight another day, though you imagine Westmeath are on life support, given their second-half performance against Laois.
The argument that uncoupling the provincial championships from the All-Ireland series devalues it does not really hold water. A Connacht football team can currently reach the Super 8s in half the games it takes a Leinster county. The system is already imperfect but teams with aspirations of winning things will have to beat every team they play anyway.
And this is the nub of the issue. Aspiration. Every team starting out the year aspires to win but only one can. So what is the point of competition? Is it to give everyone a fair shot or give everyone an equal chance, because they are not the same thing?
A fair shot is the responsibility of the GAA. Gifts within their control are competition structures, such as home and away fixtures and gradings, scheduling and central financing - some of which are better dealt with than others. Some of which are being examined on a continual basis.
An equal chance would require the redrawing of the map of Ireland, or else a rewriting of the GAA rulebook to bring in some form of draft, or other free-market mechanism, to overcome the obvious geographical, demographic and socio-economic imbalances. All of which is a long way from the parish rule.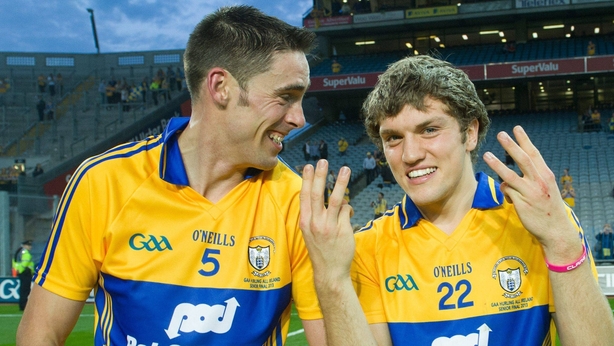 The Clare hurlers have not won the Munster Cup since 1998. Would anyone say the past decade has not been memorable for the Banner County?
Provincial championships are one of the three titles on offer for each team each year. They stand alone on their own merits.
Cutting the links between the provincial football championships and a tiered All-Ireland tournament will not unduly damage the former. People worry the likes of Dublin and Kerry will lose interest - as if they are totally engaged as it stands.
Limerick are the reigning All-Ireland champions and the Gaelic Grounds pitch invasion suggested that their status did nothing to dampen excitement at a first provincial title in six years.
Hurling's great inequalities make a tiered approach an easier fit but there was a leap of faith taken with the round-robin approach, which preserves the provincial boundaries if not the structures.
Football's greater popularity makes a graded championship a tougher nut to crack, which makes preserving the provincial championships all the more important.
Play them as the season opener, independent of whatever All-Ireland structure is implemented. Don't fret about their independence trust in their value.
Lose them entirely and the good days will be harder to come by.