Sometimes we won. Most times they won." - Tony Doran (Wexford, 1967-84)
The first Leinster hurling final between Kilkenny and Wexford was a non-event, in the most literal sense.
Kilkenny were awarded a walkover when Wexford failed to turn up for their 1897 clash at Jones' Road, though they had a decent excuse as it had taken until October the following year to arrange.
The sides met for the first time in the 1900 Championship but it wasn't until 1916 that they actually contested a provincial decider - both sides making it to Dublin this time for a game Kilkenny won comfortably, just six months after Padraig Pearse's rebels had occupied the GPO.
The Model men lost two more finals – 1950 and '53 – before finally getting one over their neighbours in '55, the great Nicky Rackard scoring a hat-trick in a replay, which propelled them to their second All-Ireland championship.
For three full decades (1950-1979) the Bob O'Keeffe Cup was only won by a county other than Wexford or Kilkenny twice: Dublin in 1952 and '61.
This dominance reached its zenith in the 1970s as the two counties contested every single Leinster final, Wexford winning just three ('70, '76 and '77) to Kilkenny's seven.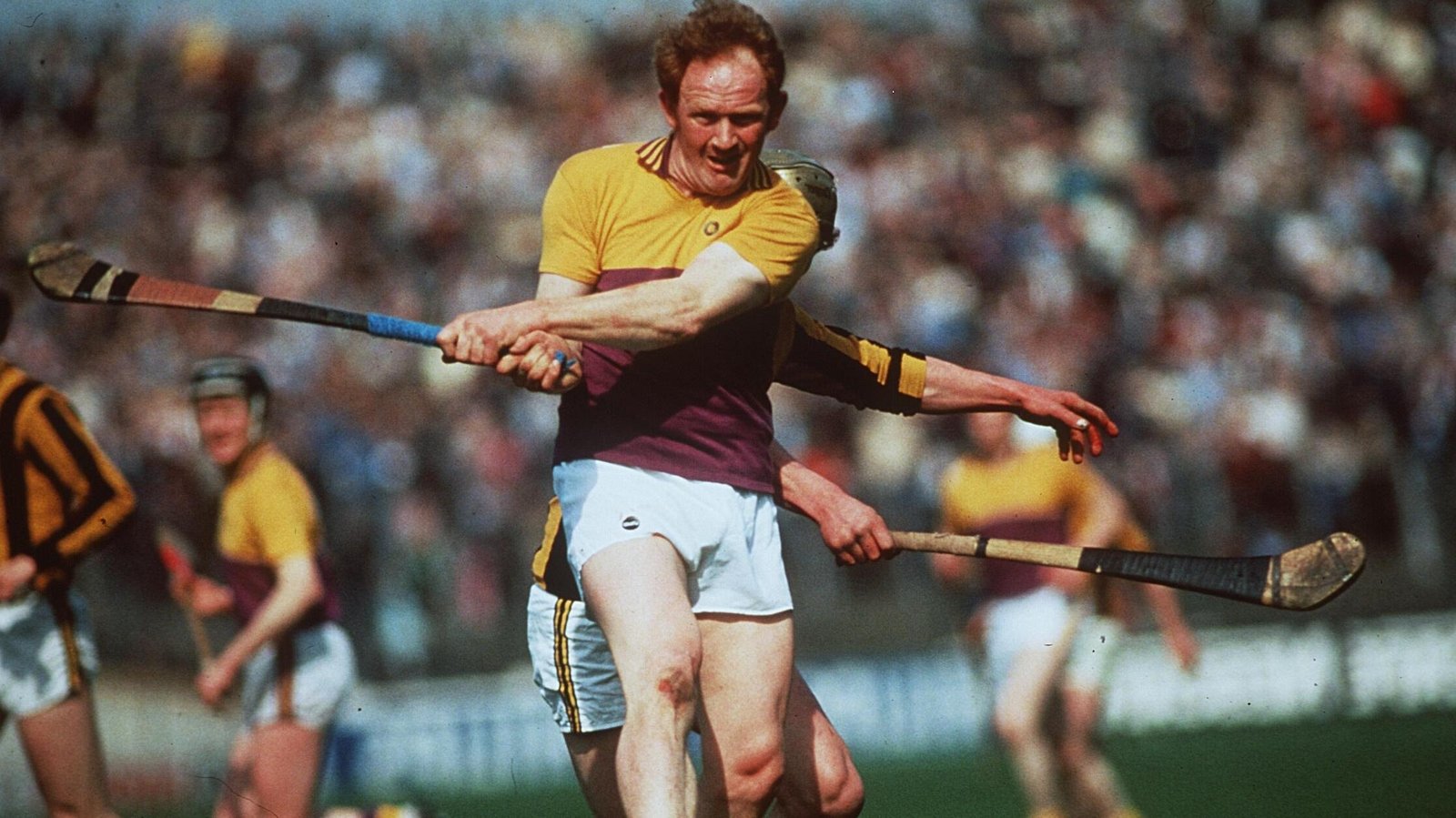 Tony Doran scored 40 Championship goals. That remarkable tally is exceeded only by his childhood hero, and predecessor as Wexford full-forward, Rackard (59 in 36 games), and is seven more than Christy Ring or DJ Carey managed.

Doran faced the Cats over a 17-year period, from 1967 to 1984, and in 12 Leinster finals in all. He was on the winning side in four of those: in 1968, '70, '76 and '77
"Sometimes we won. Most times they won," he reflects. "There was a big rivalry at that stage when you were meeting every year."
"We respected each other the whole time, there was never any bitterness or anything like that in the matches.
"They had an awful lot of great players. Eddie Keher was an exceptional forward. I came up against an awful lot of very good Kilkenny backs: Pa Dillon, Pat Henderson, Fan Larkin, Brian Cody."
Cody once described Doran, renowned for his ability to catch a high ball and bury a shot past the goalkeeper in one fluid movement, as having "the heart of a lion and the strength of an ox" while for his part, Doran says that the long-serving Kilkenny boss was "one of those fellas who thought everything out and though it out well. From the time he was playing he was always a winner and that's how he continued on."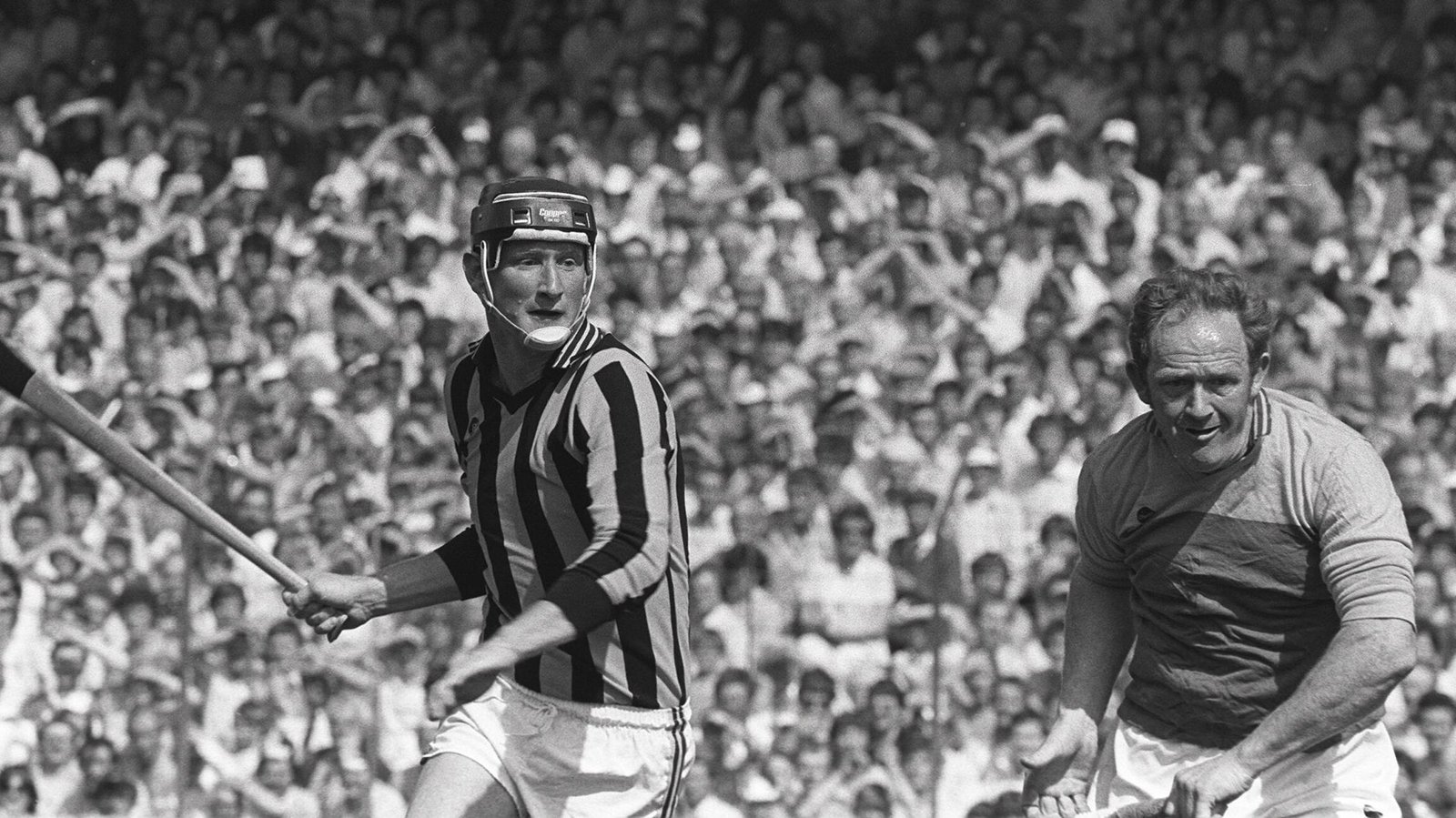 Several of the dozen provincial final derbies stand out in Doran's memory.
In his second year at senior level, 1968, he scored two goals to lead Wexford to a one-point win over the Cats. He went on to bag another double in the All-Ireland triumph over Tipperary that was to be the county's last for almost 30 years.
In 1972, the sides combined for 12 goals in a 6-13 apiece draw, Wexford having been 6-8 to 3-7 ahead shortly after half-time.
"To score that much and not win is hard to take," states Doran. "We led by 10 points at one stage in the second half and still only got a draw." Kilkenny won the replay by eight.
Two years later, Kilkenny again scored 6-13 as Wexford were "beaten by a point in the last puck of the match. At that stage you would be wondering if you were ever going to turn the tables on them."
Kilkenny had a more comfortable passage in 1975 but the following year, now captain Doran banked 1-2 as Wexford got the better of their black and amber opponents for the first time since 1970.
"When we beat them in '76 after being beaten five years in a row it was one of those days that everything ran for us. I scored a goal in the second half that put us well clear. We got a bit of a run on them and kept the momentum going."
The Model men repeated the trick in '77 but the end result was the same – All-Ireland final defeat to a Cork side en route to three in a row.
In his last game against Kilkenny, the 1984 Leinster semi-final, then 38-year-old Doran scored a crucial late goal. Offaly pipped them by a point in the final.
"My mother used to tell me if I ate my carrots I'd grow up to have red hair and play for Wexford like Tony Doran." - Tom Dempsey (Wexford 1985-2000)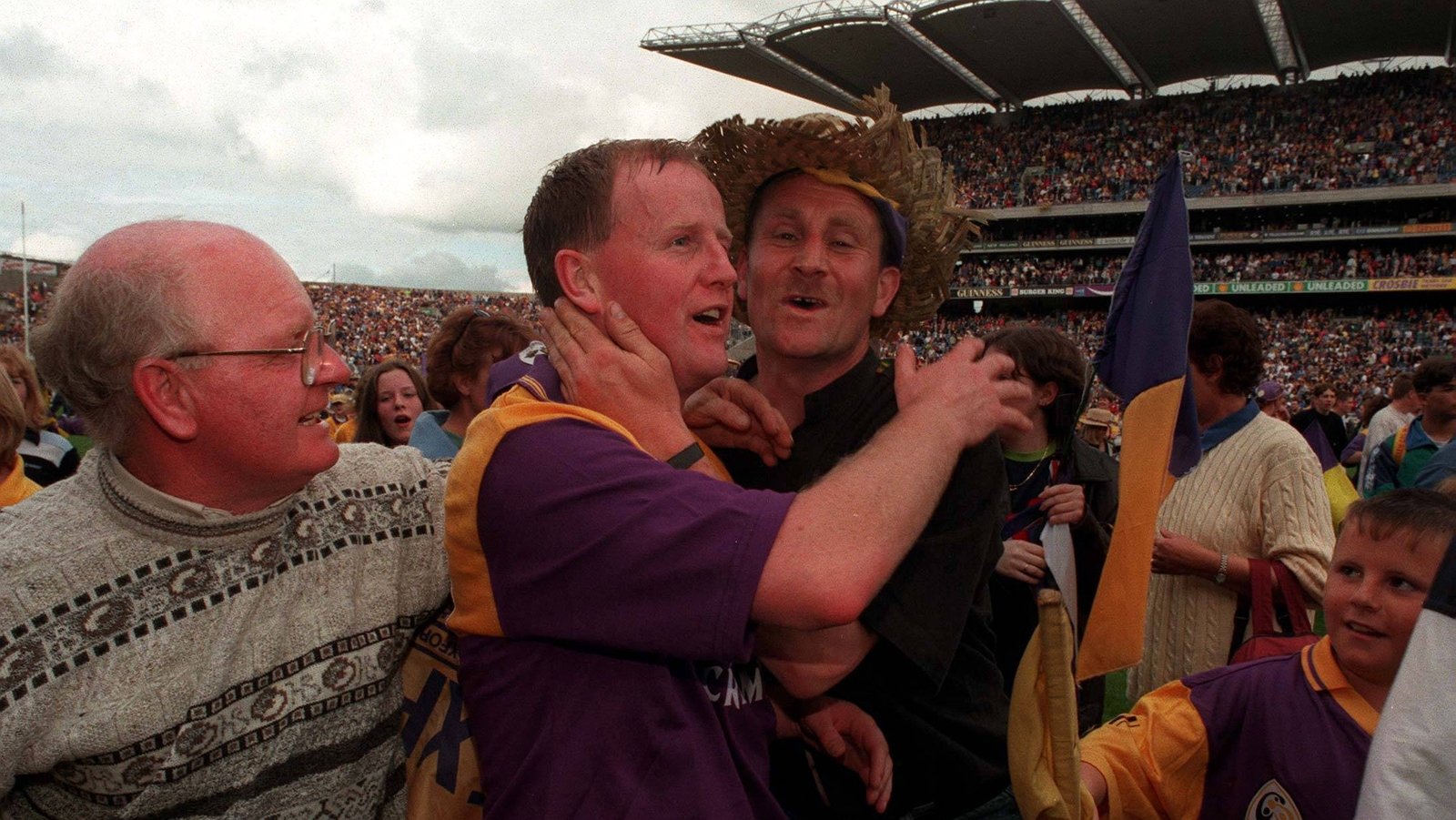 Tom Dempsey liked Eddie Keher but he worshipped Tony Doran.
A favourite tactic of Dempsey's mother to encourage her young hurling fanatic to eat his vegetables was promising that carrots would turn his hair red like that of his Buffer's Alley clubmate and guarantee a Wexford senior jersey. 
She was half right.
"I was brought up in the 70s and our lives at that time revolved around Wexford- Kilkenny clashes," says Dempsey. "To be able to play in those finals was just fantastic."
He broke into the Wexford senior ranks in 1986 but had the misfortune to arrive during a decade in which Offaly were the pre-eminent team in the province, playing in every final from 1980 to '91.

"We were always nearly the second best team in Leinster," he laments. "Offaly were causing us problems when Kilkenny weren't.
"Sometimes we beat Kilkenny ('81, '84, '88) and then went in like lambs to the slaughter to Offaly because we almost got ahead of ourselves for the final."
Dempsey was on the Wexford teams that lost to Kilkenny in '86 and 87 before scoring a goal in the '88 semi-final win. It was to be a while before they enjoyed that experience again.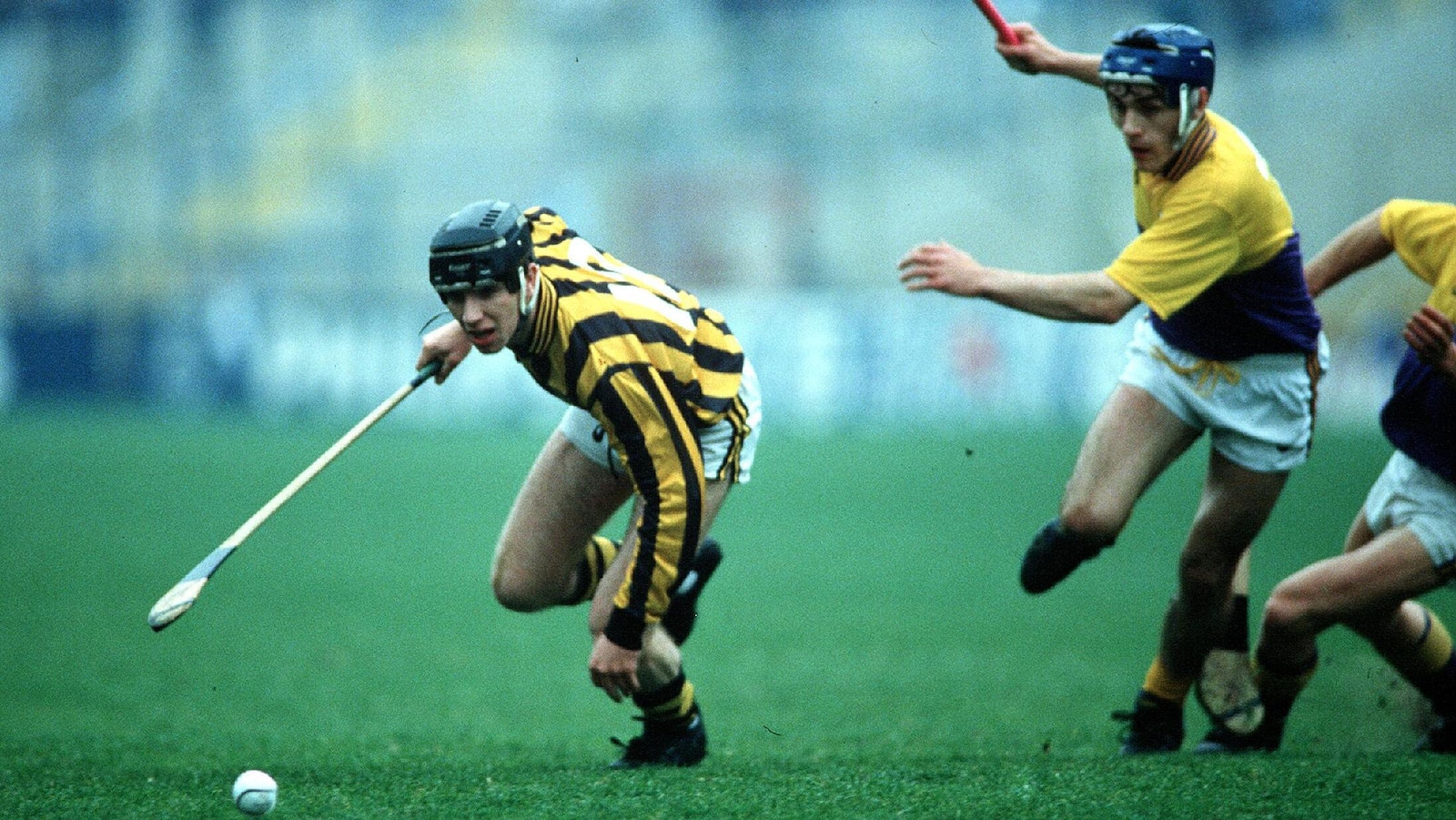 Kilkenny got back on top in '89 and a young DJ Carey terrorised the Yellowbellies when the sides met in the '91 semi, '92 and '93 finals.
"In 1989, we were three points down and Kevin Fennelly made the save of the season from myself with the last puck of the ball. I was sure it was in the net," remembers Dempsey.
"In 1991 we were by far the superior team to Kilkenny. We should have had the game wrapped up, DJ ran 12 steps and put the ball in the net.
"Eamonn Sinnott scored a perfectly good goal in the first half that was disallowed that would have put us seven points up. That put us back a couple of years. We really were robbed. 
"In '92 they were by far the better team. I was captain in '93 and we drew two League finals with Cork, we really should have won one of those.
"We were four points up on Kilkenny with about six minutes to go. They came back. We were one point up, two minutes and 38 seconds into three minutes injury-time. They played it in to Eamon Morrissey and they drew the game.
"One of the Kilkenny players said to me 'hard luck'. In some ways it kind of summed of the way they approached it and the way we approached it. They had only drawn as well but they were very confident about the replay. We made a lot of changes and were beaten in the replay.
"'93 was the most sickening year we've ever had. We thought our time was gone."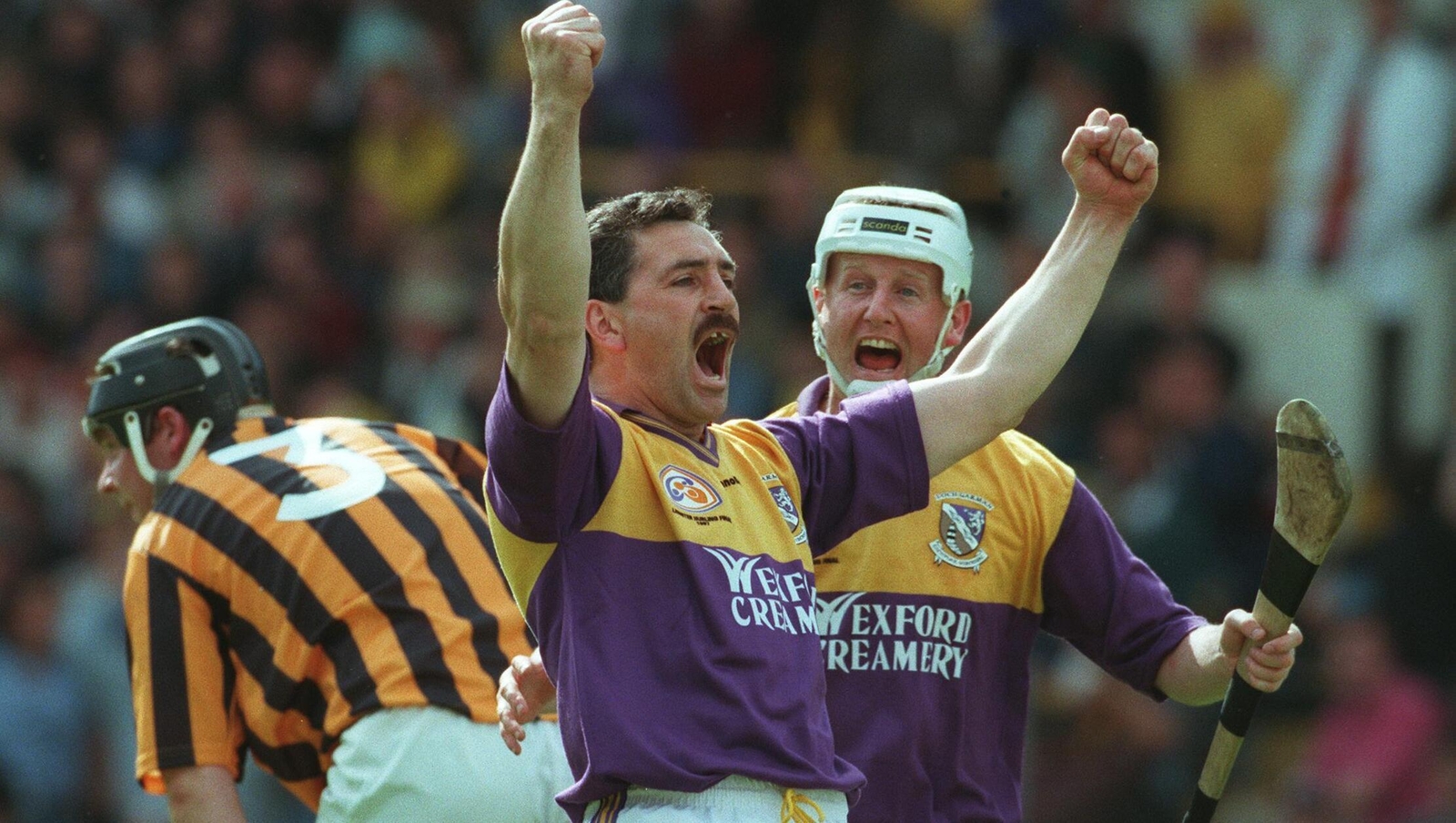 It wasn't. Wexford lost a third final in a row to Offaly in 1994, their eighth in succession, but the appointment of Liam Griffin as manager for the 1995 campaign proved a watershed.
Griffin sought inspiration from such unorthodox sources as Olympic hockey and Shaolin warrior monks, while bringing in a sports psychologist, Niamh Fitzpatrick, and champion kickboxer Sean Collier as physical trainer, 
Griffin's first year ended in the familar feeling of defeat to Offaly but in 1996, with a core of key players the wrong side of 30, Wexford finally cast off the shackles of the past.
They beat Kilkenny for the first time in eight years in the Leinster quarter-final, Dublin in the semi and Offaly in the decider, as Griffin famously made his players dismount the bus at the county bounds and declared they would be walking back into Wexford as Leinster champions.
Victories over Galway and Limerick secured a first All-Ireland title in 28 years but for Dempsey, beating Kilkenny in the following summer's Leinster final was almost as sweet.
"We won the All-Ireland but we always wanted to beat Kilkenny in a Leinster final. In '97, we were six points down halfway through the second half and I was lucky enough to get a goal. 
"Billy Byrne came on and scored 1-2 and we won that game by six points. It was one of the greatest occasions I've ever had, that group of players putting the Kilkenny ghost to rest.
"We're born beside them. The Blackstairs separate us. They are the barometer of all things hurling around that area.
"We had a fierce rivalry with them but there was always a great respect as well. I don't think it reached the heights of Clare-Tipperary (in the 90s) in bitterness.
"When we fell away a bit in the last few years, I think they missed us. A Wexford-Kilkenny final is what we live for. It's in our blood."
"We learnt our lesson that day. You can't take your foot off the gas, you have to keep going till the bitter end." - Noel Hickey (Kilkenny 2000-2012)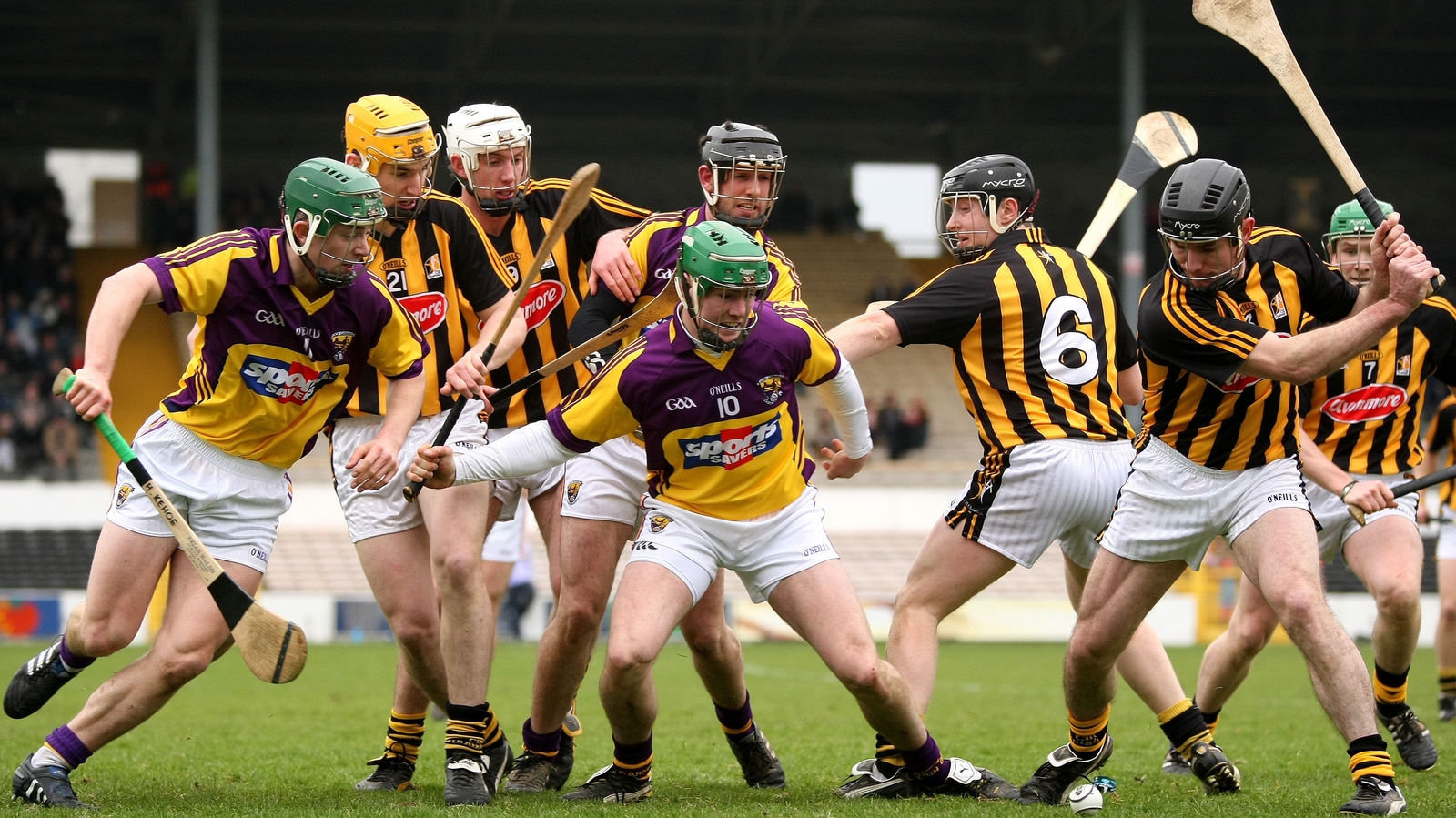 And fall away Wexford did, at least in terms of silverware. Noel Hickey played 13 seasons in the Kilkenny full-back line and only lost to them in the Championship once.
The teak-tough defender was a key part of the legendary Cody side that collected the Leinster crown in 11 of the first 12 years of this century, beating Wexford in seven of those finals.
A rivalry dims when one team always wins. Understandably, in an era of such dominance, the Cats tended to view All-Ireland aspirants like Cork, and then Tipperary, as a bigger challenge.

"When I started, Offaly were probably our biggest (provincial) contenders," says Hickey. "It was always Offaly or Wexford, either one of them. But I wouldn't say there was massive rivalry as such. That was probably more with Cork.
"It's whatever team is around at the moment, whoever you're playing the most and winning or losing against, is who you're building up a rivalry against.
"I'd say back in the 90s there was more rivalry because it was more competitive. When I was playing, when we were going through Leinster it probably wasn't as intense.
"Coming up against Cork (in '03, '04 and '06) they were probably the main team we wanted to play and beat."
In 2004, back to back All-Ireland champions Kilkenny were huge favourites to make it seven provincial crowns in a row.
They had been far from their best but still led by a point with almost double the announced two minutes of injury-time played. Adrian Fenlon's sideline cut fell agonisingly short but as Peter Barry made to clear he was blocked down by Mick Jacob, who grabbed the ball and whipped it to the net.
Brian Cody, uncharacteristically behind the goal for some reason Hickey can't recall, dropped to his knees and battered the Croke Park pitch in frustration. The final whistle blew upon the puckout.
"He knew it was the last puck and we weren't going to get a chance to get back ahead," recalls Hickey. "I can't ever remember him going around the pitch but it's the clip everyone remembers.
"It was a killer blow the way it happened. A sickening way to lose it.
"After the match he wouldn't say too much to us. It would probably be the week after that we would go through it and see where we went wrong."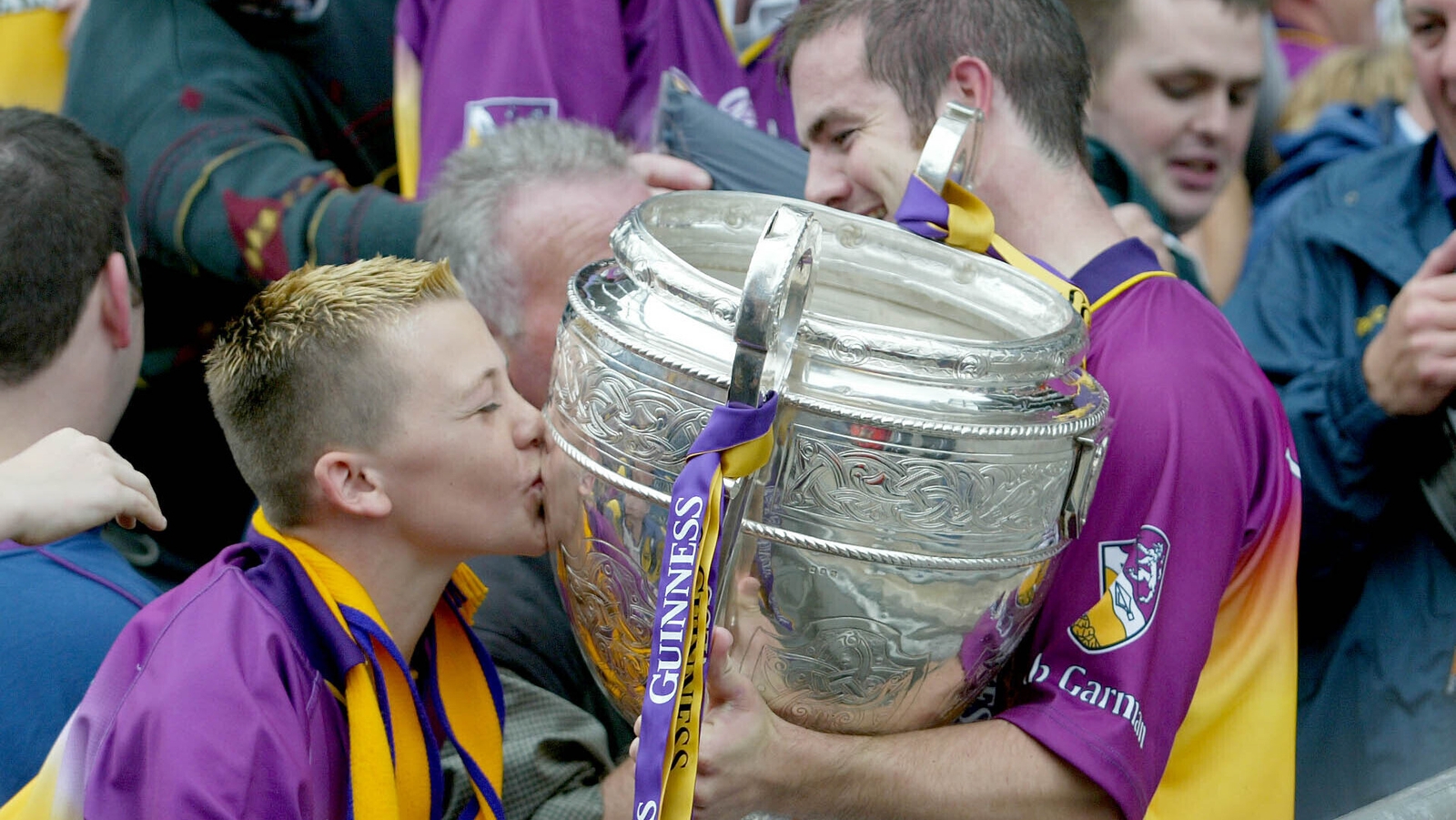 Wexford got the better of Offaly to claim their only Leinster title of the noughties but were then hammered by Cork.
Kilkenny recovered to make the All-Ireland through the back door but were beaten by the Rebels. 
They consoled themselves by defeating Wexford in the next four Leinster finals - by increasingly large margins - as the drive for five gathered momentum.
"When we were looking for motivation against Wexford it would always be brought up," admits eight-time All-Ireland winner Hickey.
"You would always use something like that to drive you on and get that extra bit out of your game.
"We learnt our lesson that day. You can't take your foot off the gas, you have to keep going till the bitter end."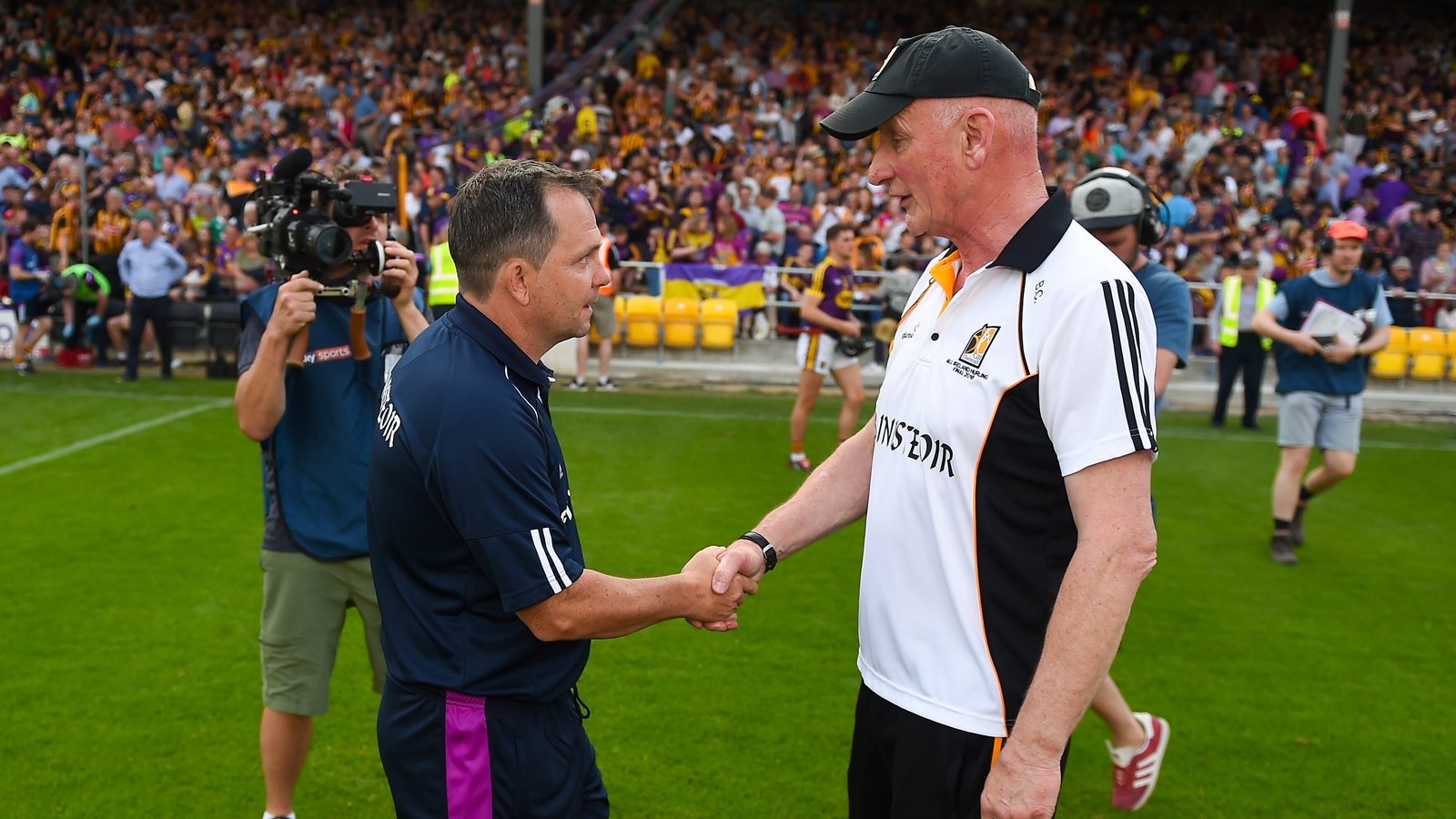 The eastward migration of Galway into Leinster, Dublin's re-emergence under Anthony Daly and Kilkenny's persistent excellence all conspired to relegate Wexford back into the shadows.
When Davy Fitzgerald took over as manager for 2017, Wexford hadn't been in a Leinster final for almost 10 years.
The appointment of an All-Ireland winning manager and the Clare man's infectious enthusiasm reinvigorated  the 'Wexican' faithful.
Promotion from Division 1B and a first league victory at Nowlan Park in 60 years did little to dampen expectations and in June that year, Brian Cody lost a Leinster Championship game to Wexford for only the second time as manager.
Galway outperformed Wexford in front of a record Leinster final attendance of 60,032 in what was a first experience of Croke Park on the big stage for Fitzgerald's side but they had re-established themselves as contenders.
Kilkenny edged them by a point in the round-robin last year, and a disappointing Championship exit against Clare followed.
However, an undefeated provincial campaign this summer and morale boost of snatching a late draw against their old rivals to secure another shot at Leinster has restored expectation in what is Fitzgerald's third and quite possibly final year in charge.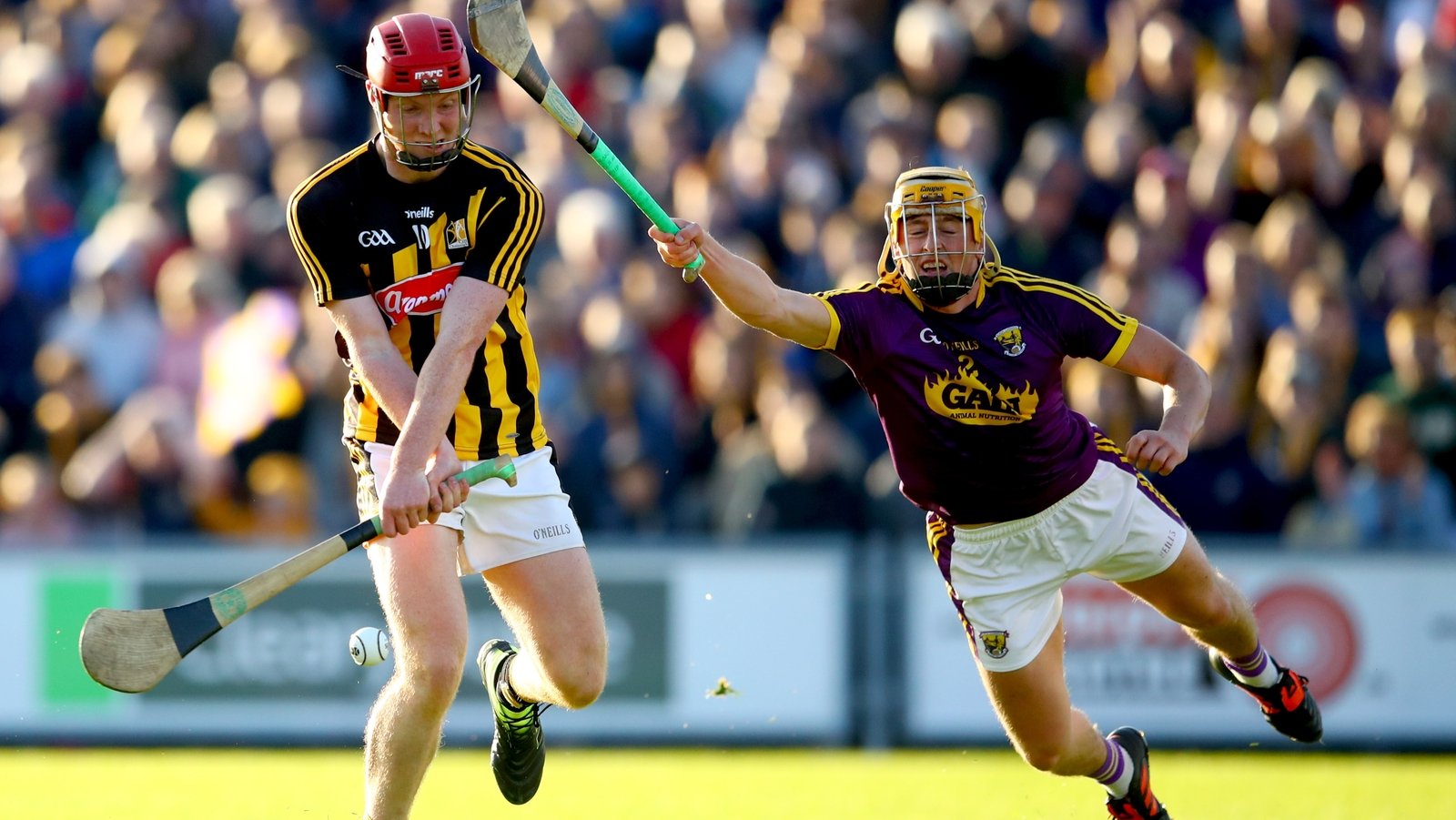 "I'm so happy that I came to Wexford to have that opportunity to play Kilkenny in games like this. It's immense," Fitzgerald said after the epic encounter a fortnight ago.
"We've got to go to war again in two weeks' time and we've got to battle each other again. We'll look forward to that."
There have been four wins apiece and that recent draw since the Clare man took charge. His counterpart Cody accepts that the noisy neighbours are now a force to be reckoned with again. 
"We both know each other very well," he said. "There's a great rivalry there and there has been for years.
"Everybody talks about Kilkenny and Wexford as if it's something new but that rivalry has been going on for decades and decades. It's always been there and it's very healthy and very strong. It's there again, that's for sure."
So can Fitzgerald deliver that yearned-for silverware today or will favourites Kilkenny be back on top after two years of Bob O'Keeffe crossing the Shannon?
Hickey expects Wexford's much-debated sweeper system to contribute to a tight encounter.

"Since Davy came in they're right up there with anyone," he says.
"It was a fierce tough match below in Wexford Park and either of them could have won or lost. It won't be much different in Croke Park either. It's going to be a tough, physical game.
"Wexford won't change their style much and I'd be expecting a close match again with only a few points in it."
Whatever the result, Dempsey believes that the old doubts will not resurface in Wexford minds.
"Kilkenny possibly are not as good as the great team of the 2000s but we have become very competitive and Davy has done a good job.
"Kilkenny may have the edge Sunday but that Indian sign they had over us doesn't seem to be playing in the players' minds as it did back then.
"If they are beaten, it won't be because it's Kilkenny, it will be because it's a better team."
Follow the Munster and Leinster hurling finals via our live blogs on RTÉ.ie/sport and the News Now app, listen to live national commentary on RTÉ Radio 1 and Raidió Na Gaeltachta. Watch live and exclusive TV coverage of Limerick v Tipperary and Kilkenny v Wexford on RTÉ2 and the RTÉ Player this Sunday