Where once the management of GAA teams was overseen by committees, the emergence of 'the manager' or 'the coach' is a relatively recent phenomenon.
Dr Eamonn O'Sullivan trained Kerry to eight All-Ireland victories in the period from 1924-64 and yet he is relatively unknown outside the Kingdom.
Kevin Heffernan and Mick O'Dwyer respectively taking over Dublin and Kerry in the 1970s ushered in an era where sides took on the traits and approach of one man.
That said, building a good team around the man at the helm is also seen as key to ensuring success. Just as crucial is having a good number two by your side.
In soccer we think of Peter Taylor's influence alongside Brian Clough, the part Sligo native Seán Fallon played in helping Jock Stein's Celtic conquer Europe and the praise Martin O'Neill heaped on John Robertson when both worked at Celtic and Aston Villa.
Of course, well known double-acts don't always bring about success and some are doomed to fail. Remember Gérard Houllier and Roy Evans at Liverpool?
In the case of Donegal football, Stephen Rochford's influence on the management ticket, though not your conventional number two, is certainly one that has gained approval on the basis that the side are now playing a more expansive game.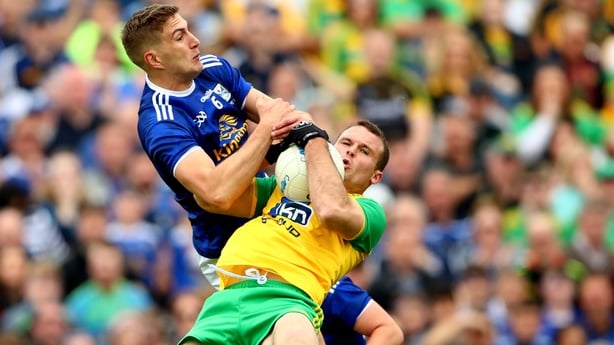 Since the former boss took over, Donegal have landed two pieces of silverware in the shape of a Division 2 title and on Sunday the Ulster title was retained with an impressive win over Cavan. They are now seen as the most genuine threat to Dublin's 'drive for five'.
Former Breffni player Seanie Johnston was in Clones to see that victory and feels Donegal boss Declan Bonner should also be applauded for bringing Rochford on board.
Speaking on 2fm's Game On, Johnston said: "It was a huge move by Bonner to bring in Rochford. They are after winning back-to-back Ulster titles and people are talking a lot about the influence of Stephen Rochford. It's probably not that easy on Declan Bonner.
"Cavan won a number of Ulster U21 titles playing a defensive system. We found it so hard to break away from that.
"Mickey Graham has come in and we are playing an attacking brand of football.
"You look at Donegal and they were ultra-defensive. It's a difficult mindset to get players out of. They are now going after teams, pushing up on kick outs and are really attack-minded. A lot of that is down to Rochford.
"I have been chatting to a couple of Donegal people and they tell me what Rochford is very good at are the match-ups.
"Cavan have a few exceptional players in Dara McVeety and Gearóid McKiernan and the players that we thought might pick them up on sunday did not pick them up.
"Stephen McMenamin, who's about 5ft 10 marked the 6ft 4 McKiernan. McMenamin certainly did a job, he gets stuck in and he likes to talk a bit. He also did a job on Mattie Donnelly the previous day."
Also speaking on the program was former Ulster and Ireland rugby international Stephen Ferris.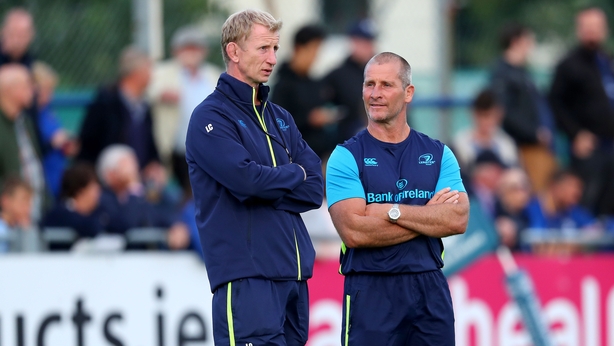 On Leo Cullen's decision to bring in Stuart Lancaster to help the Leinster cause, he added: "Leo Cullen, for the first six months of his job, was under a bit of pressure.
"A lot of expectation was on him but good coaches and good directors of rugby always get good men in around them. It is a pathway to success.
"Stuart Lancaster has come in and he's done a tremendous job. The guys like him and enjoy what he's brought to the table on the training pitch and on match days.
"Hats off to Leo Cullen for making that change."