"Everybody that comes into me knows that I'm a Cavan man, a proud Cavan man".
The words of publican Hugh Hourican. For those of those of you that don't know him he is the owner of The Boar's Head on Dublin's Capel Street.
With his own county involved in next Sunday's Ulster final, there is a palpable excitement in Hourican's voice as he recalls that "great day in '97" when Cavan were last provincial champions.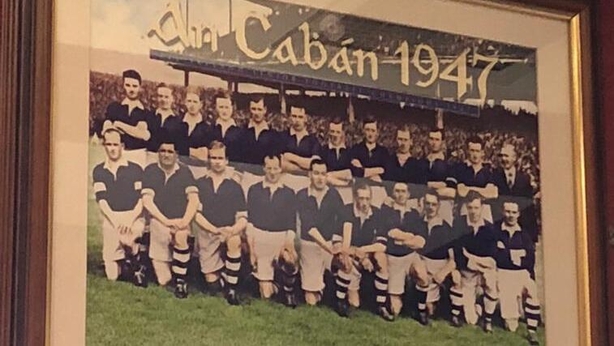 "It's too long a wait," adds the Arvagh native, who would love nothing more than to be returning to The Boar's Head on Sunday evening to celebrate Cavan as the 2019 Ulster winners.
The venue in question is one of Dublin's best-known sports pubs. Not surprisingly, evidence of Cavan's 1947 and '97 heroes adorn the walls alongside stars from other disciplines such as Padraig Harrington, Shane Lowry, Bernard Dunne and Alex Higgins.
That said, there is very much a down-to-earth feel about the establishment, with the owner determined it retains the charm of a country pub in Dublin. An integral part of that milieu are the friends and acquaintances that Hourican has met through the GAA, all part of his life-long interest in the Association.
"My father was chairperson of the local club in Arvagh for years. I remember travelling with him to many matches, though one time I was very annoyed because I missed an Ulster final.
"A few weeks later I did get to Croke Park to see one of the great Dublin-Kerry matches. That was the late 1970s. Look Cavan is steeped in football and our family is steeped in football."
And even when work took Hourican to New York after deciding that life on the farm was not for him, he continued to take a keen interest in GAA affairs, building up many friendships with those who played in the New York championship while working in the city as a barman.
In 1986, the late Páidí Ó Sé played for Cavan in the Big Apple. Positioned alongside him in midfield was the then Armagh player, Joe Kernan. Both would win a New York championship, defeating Kerry along the way.
Hourican and Ó Sé in time became great friends.
"He was one of the first customers I served in The Boar's Head," Hourican revealed.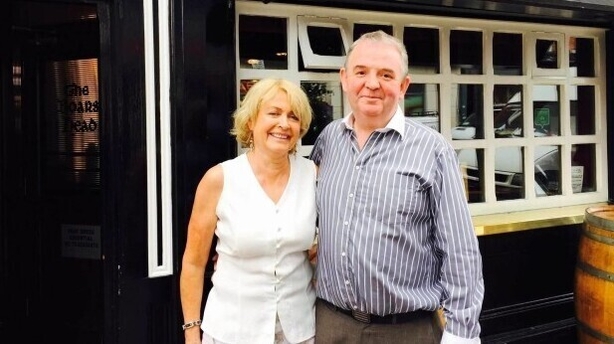 The year was 1994 and on 22 August, Hugh and Ann Hourican took over the ownership of the pub.
And then three years later began a tradition that still exists to this day - the Monday gathering of the All-Ireland football winners.
"It started with Páidi after Kerry beat Mayo in the '97 final. He just arrived in with all the lads. It started something that still continues. It's my favourite day of the year, it's just a great tradition to have.
"I remember before the 2011 football final, Alan Brogan and Barry Cahill saying they'd be knocking down the door on the Monday morning. That's exactly what happened.
"And then Donegal came knocking the following year.
"In recent years, we have also had great days in the build-up to the hurling final, with Anthony Daly, Michael Duignan, Jackie Tyrrell and Paul Murphy keen to share their views.
"With the All-Ireland winners of late based over in Citywest, they tend not to venture this far, but they are always welcome."
And so to the upcoming showdown in Clones.
Cavan are the underdogs going in against a Donegal side bidding to win a fifth title this decade.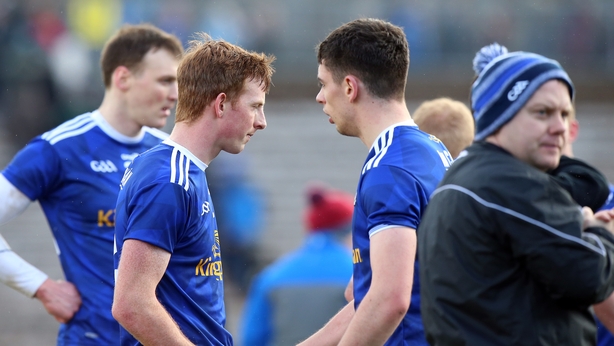 Hourican, however, believes the arrival of Mickey Graham as manager, along with the backroom team he has assembled has given Cavan an extra dimension this year.
"There was always hope that we'd make the breakthrough after winning four Ulster U21 titles and reaching an All-Ireland. At the start of this year with Mickey at the helm and Dermot McCabe by his side, there was a sense that something really good could happen.
"Mickey has a great CV and Dermot has done well with clubs in Longford. All told we were delighted with the management ticket we had.
"And while there was disappointment following relegation from Division 1, it was all about the Monaghan match (Ulster quarter-final).
Mickey Graham won't have any difficulty in keeping the players grounded. He'd have a job keeping the likes of myself grounded
"I felt we were ready for Monaghan. I felt we could take them. There was a buy-in from all the players to what Mickey and co were asking of them."
Also crucial to Cavan's rise this summer, according to Hourican, was the emergence of a "swagger".
He continued: "There's a serious belief and a serious confidence in the Cavan players this year.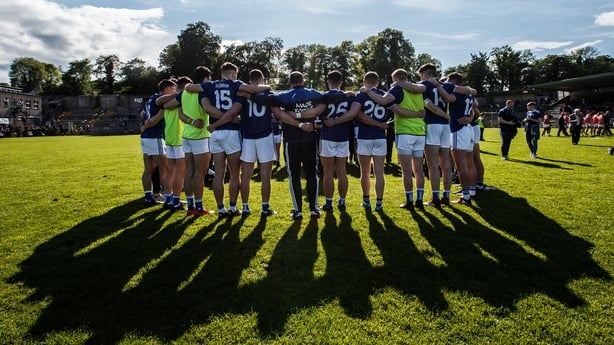 "Against Armagh (Ulster semi-final drawn game) we were four points down and looked in trouble but we pulled it back. And then in the replay, Armagh chipped away at our lead, but crucially we pushed on when it mattered.
"The experience of playing in Division 1 has helped us, the leaders on the team have really stepped up to the plate, but overall there's just that bit of an edge there that wasn't present in previous years.
"Mickey Graham won't have any difficulty in keeping the players grounded. He'd have a job keeping the likes of myself grounded."
As for a prediction?
"I give us a great chance on Sunday. Donegal, I know are favourites, slight favourites in my opinion, but I think they'll fear Cavan. I think it will be a good game of football - lots of good players on both sides.
"I'm glad the game is down for 2pm. It will give us plenty of time to get back to The Boar's. It could be the start of a long night and another great day on Monday.
"As John Mullane famously said 'I love me county'."
With the 25th anniversary of the Hourican's taking over The Boar's Head upcoming, and the chance of Cavan winning silverware, this could be a great summer to be near that pub on the corner.
Follow all the football action this weekend via our live blogs on RTÉ.ie/sport and the News Now app, listen to live national commentary on RTÉ Radio 1 and watch live TV coverage of Donegal v Cavan on RTÉ2 and the RTÉ Player this Sunday from 1pm.