Interim Offaly manager Joachim Kelly says this is a "sad day" for the county after they were relegated to hurling's third tier of the Championship in 2020.
Defeat to Kerry on Saturday saw the Faithful county bow out of the Joe McDonagh Cup, and will be playing in the Christy Ring competition next year.
"I'm gutted," Kelly told RTÉ Sport after their two-point loss in Austin Stack Park.
"It's a sad day for Offaly hurling that we're gone down to the third tier of hurling. It didn't happen [for us] all year, or in the last month either.
"We gave it everything and they're a great bunch of lads. They tried everything. Look, nobody died. Offaly will rise again one day, however long it takes."
He added that everyone involved with Offaly hurling has receivied criticism throughout their struggles, and slammed what he called "assholes talking on social media."
"Everyone is getting it. The county board have been getting it, the players have been getting it, the management have been getting it. There's assholes talking on social media about us as well. These are bloody gobshites who know nothing about hurling.
"If they only knew what these lads have been putting in for the last year or two. They're an honest bunch of lads. They try hard and do their bit for Offaly hurling.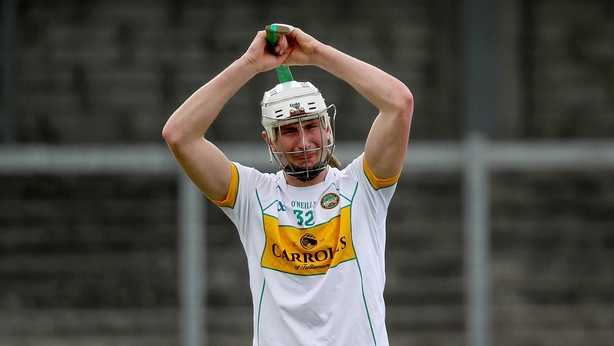 "I'm going out of here today with my head up. I served Offaly well as a player on the field and off the field, and I don't give a damn about my reputation being damaged. I still love hurling and I still love Offaly and we'll drive on however long it takes.
Kelly took over the Offaly hurlers last month following the departure of Kevin Martin, who had come under pressure following a string of poor results.
At that stage, Offaly had lost their Division 1 status, and had already lost out to Laois and Westmeath in the Joe McDonagh Cup. Further defeats to Antrim and Kerry leave facing into further decline next year.
"Things weren't going well in the last year or two," Kelly added.
"Management was changed, I was brought in. I brought three lads with me and we thought we'd turn it around in a month to avoid relegation.
"We got two games to do it and we didn't do it. We are where we are, we're third tier now. The only way is up, it might take a few years. However long it takes, I don't know."
Kelly was non-commital when asked about his future with the Offaly hurlers.
"It's a young man's game but I'll think about it over the next week," he replied.
When pressed further, he said: "I didn't say yes or no."